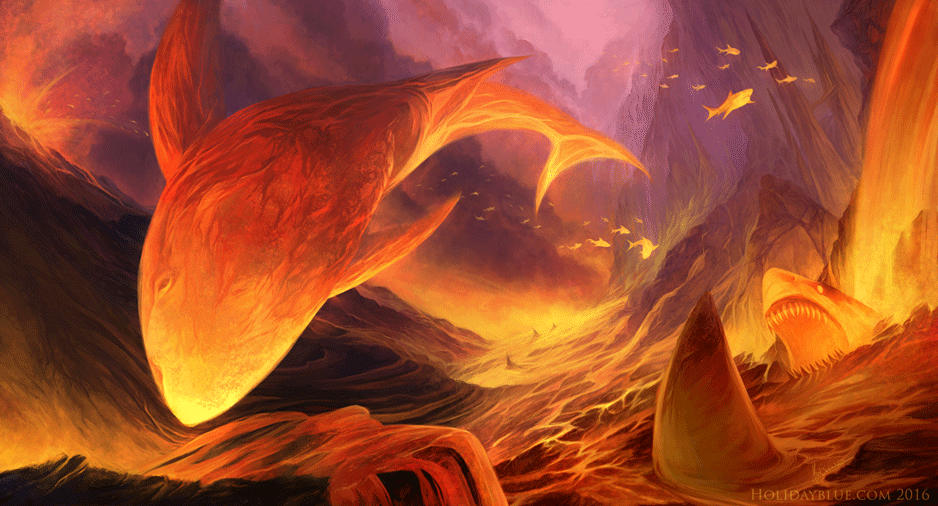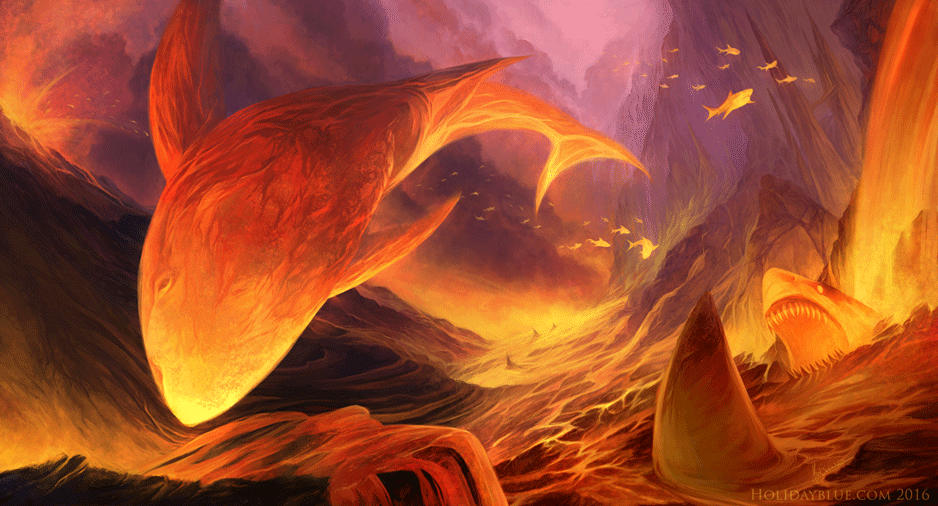 My fourth piece to my marine fantasy collection.
Previous pieces:
Time lapse videos
I posted while working on this piece:

1 | 2


---
Support me on Patreon!
Help me keep drawing and drop non-drawing projects.
Help me toward my goal of running an online comic again.
Get cool rewards ranging from high res images to layered PSDs and more!

funk this, i'm out. the ocean was scary enough as it was. D':
picture looks rad tho. c:
Reply

WOAH. Now I want lava sharks to be a thing!
Reply

I really love this piece! The colors are gorgeous the content is unique as hell! This is amazing!
Reply

I love the texture on the whale.
Reply

It looks like a whale...? Oops. It was supposed to be a shark, haha.

I really should consider doing studies this year... orz
Thanks anyway about the texture though!

Reply

great idea

Reply

Cool

Reply

Lava sharks! Wow! I simply can't think of anything more fearsome!
Reply