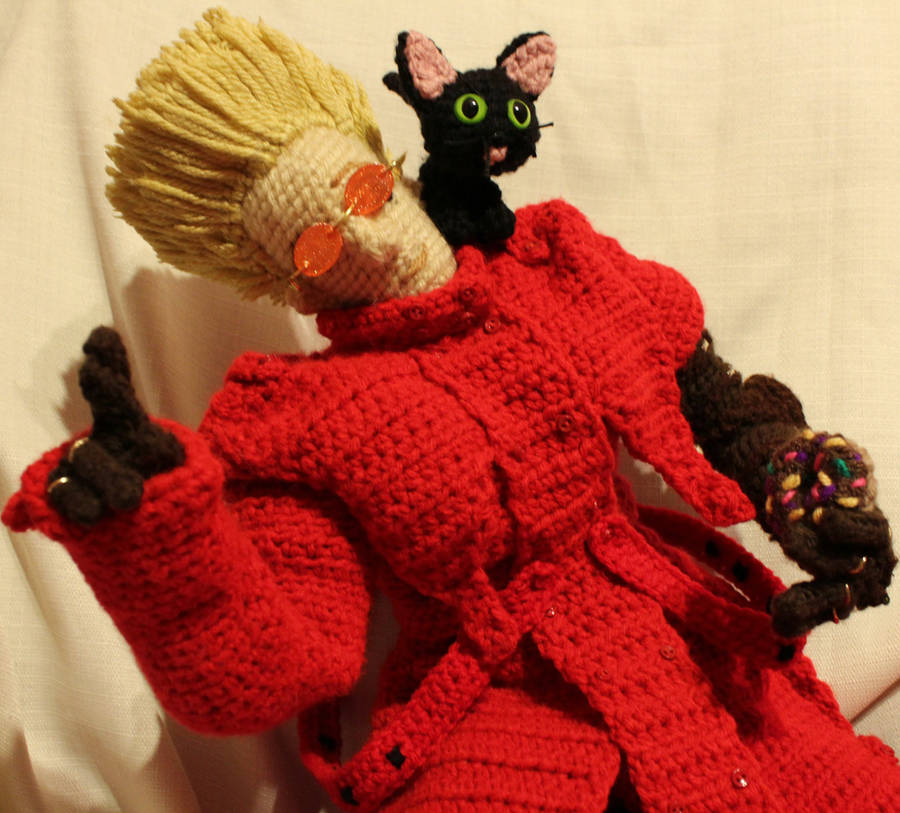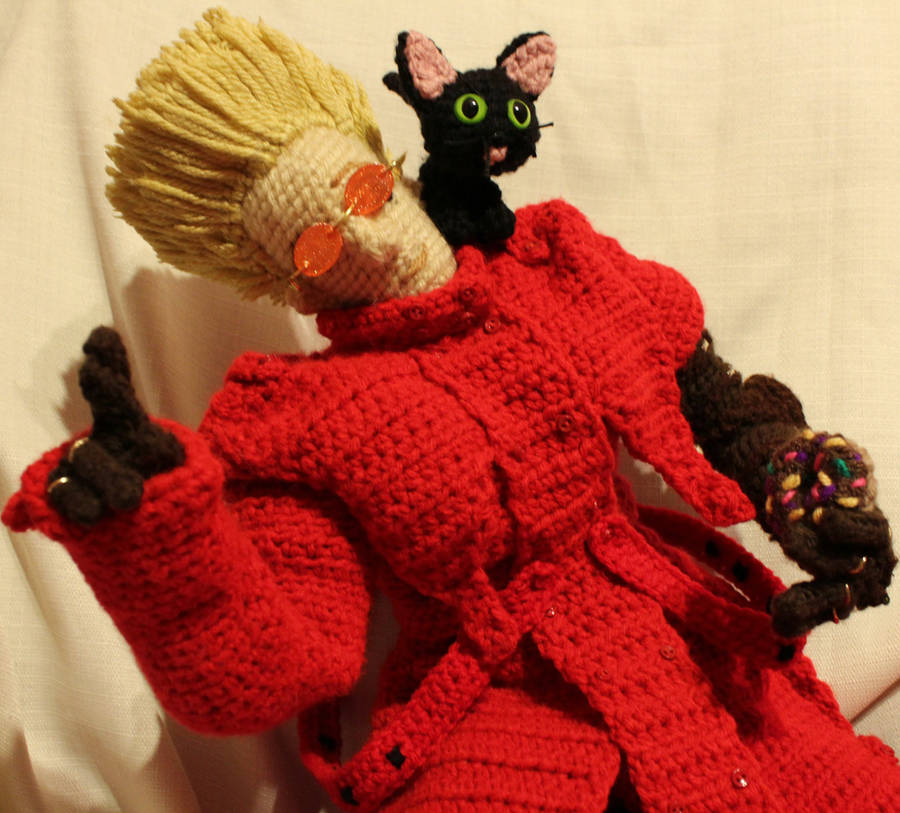 Watch
Sorry about the bad picture, I recently lost my trial version of CS5.1 and until they knock a few hundred off or I cam able to save up the $700 for it, I have to wait to post the nicer collages like I normally do

Sorry!!!
Anyway, I started this guy in January, put him on pause to start and finish Nightcrawler, the Mardi Gras kitties, several
other
kitties and so on. But I *finally* was able to finish him, praise be to God on high for that!
Okay, anyway, this is Vash the Stampede from the great anime/manga
Trigun
.
He is the largest doll I have ever made standing roughly 33 inches tall (not including the top of the hair).
What went into making him:
Bamboo for 'bone' structure.
Bouncy balls for knees
A
lot
of 12mm wire
Poly fiber fill
1/4 can hairspray((yes, his hair does stick up !)
Over 1 pound of cherry red yarn
43 mini red buttons
7 snaps
10 necklace links (cut opened and then forced close)
Random jewelry findings
A
lot
of redos
Even
more
time
You see him in the picture with a few of the accessories:
A doughnut
Sunglasses
Kuronekosama
(not pictured) his gun
He will be up for sale on Etsy whenever I am able to do so. I probably going to put him around $300. He was a *very* difficult and detailed doll to make.