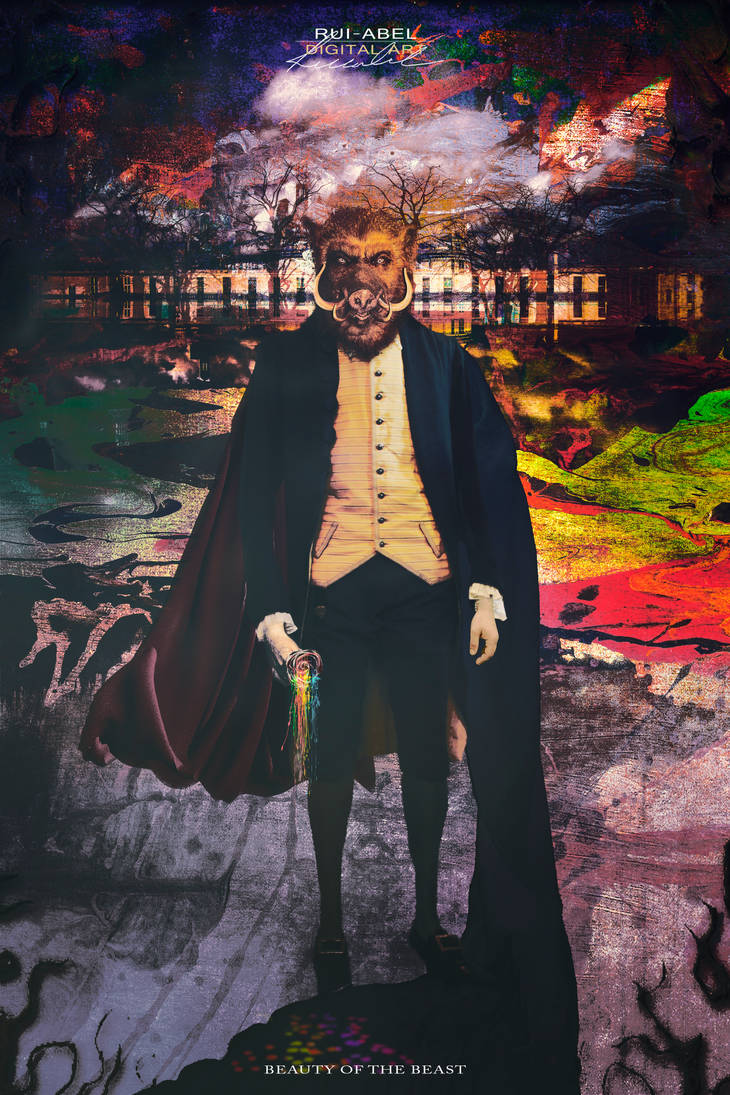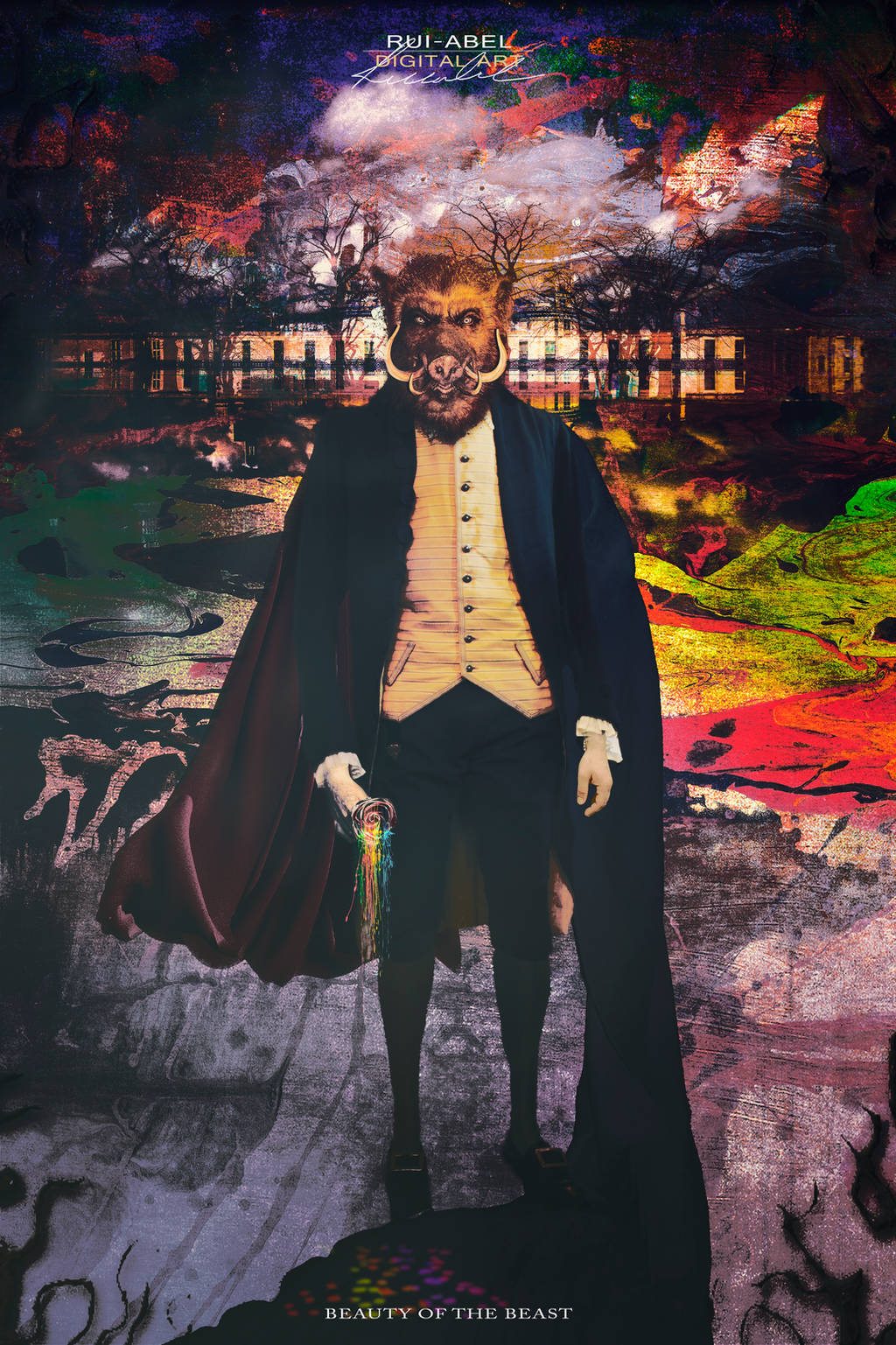 Watch
Copyrighted
JSWS-ICAO-XNNW-O3FY
An experimentation with the "blacklight poster" color lookup.
This particular one is a little bit hard to handle but it can give some interesting results.
Stocks :
Painted Canvas texture
chateau 30.
Yellow brick road
Red Dress III
Boar Trophy (RESTRICTED)
Clothes 4
Frame 20
Concrete Angel Stock - 49
258
Bleeding Rose - Free High Res Stock
Water-ghostly textures
Roses petals PNG I
+ Painting
Thank you to the stock providers :












Hello Rui,

In this art, the first thing that captivated me was the colours flowing on the ground. It left me wondering behind the meaning of it all, you can say it's a confusingly captivating creation.
Looking further I saw the rose in the beast's hand, though was not able to figure out it's significance initially, but after learning the meaning behind it I truly found it impressive. An exceptional concept Rui, with the rose losing all it's colours symbolising the hurt and pain of betrayal, pretty remarkable and an emotional concept with a twist of darkness.

But in my opinion I think you would've been able to put across your idea with a stronger impact had you showed the rose fallen on the ground with the colours then flowing out making the concept more understandable to your viewers.

Your idea and vision is very strong and original but you only need to improve the technical aspects of it.

However, the difficulty with this is that when you have so many colours they all take attention attention away from the main character. All the different colours and details are competing with each other and the background looks a bit messy and cluttered that one is unable to distinguish the separation between the beats's head and the background.

With the background, not only the elements are looking chaotically composed but also too sharp and in focus perhaps you can tone that down a bit and either blurred the details in the bg or put them on a reduced opacity?

And I think the beast's cloak is looking very stiff here and the part of cloth on the left looks to not be matching with the scene. Also his right hand, is very bright and not seeming like a natural part of the beast's body, I 'd recommend you to darken it a bit.

The other thing is you could've adjusted the perspective of the ground better because it isn't looking as if the beast is actually standing on it.

I also noticed that your main character- the beast's pose is so stationary yet composed? Or perhaps too shocked by the betrayal to evoke any emotions?

Overall, what I really loved is how you've impressively mixed the concept of classical abstract with a touch of dark emotions and a haunting silence.
The important thing to put into perspective is that you took a huge risk to get out of your comfort zone and work on such a complex concept.

Well done, seeing your other artworks I must say you are a hidden gem in the world of photomanipulations, who with a little more exposure and polishing of your skills can go a long way in captivating others' attention as well.

Thank you for reading this, I hope my critique will be helpful to you!
The Artist thought this was FAIR
4 out of 4 deviants thought this was fair.