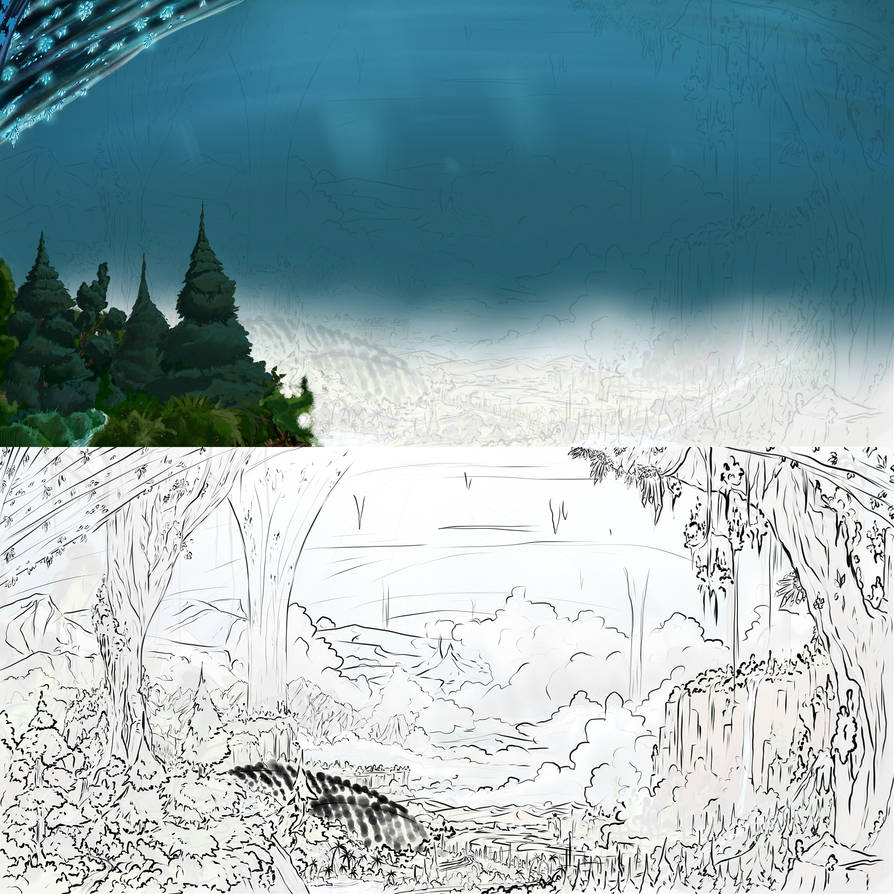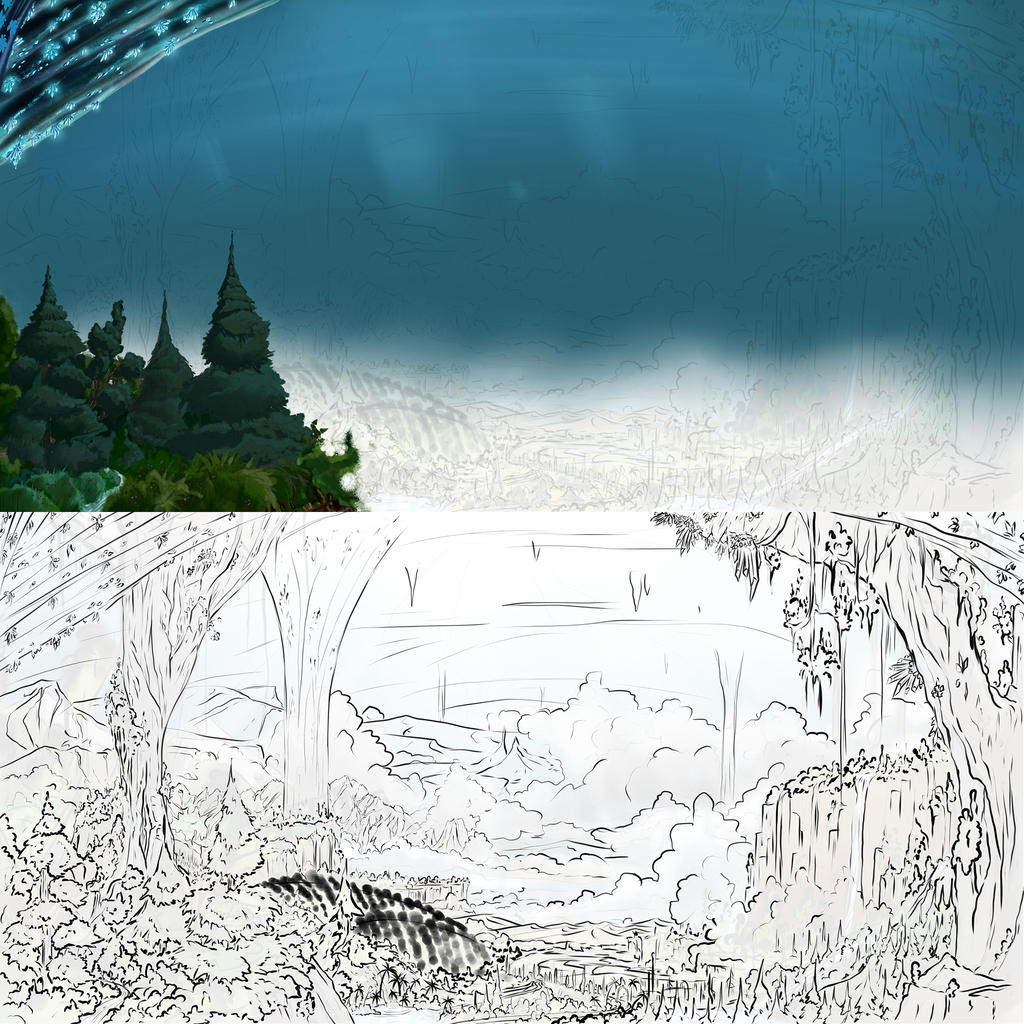 Watch
WIP picture of commission for

that I am currently working on.
It will be a massive cavern made for a story he is writing currently.
This cavern will contain a huge underworld inside of and many crystals providing an artificial sunlight it so you may expect a lot of details on this one
The second piece of the picture describes how the entire place will look like.
Stay tuned.