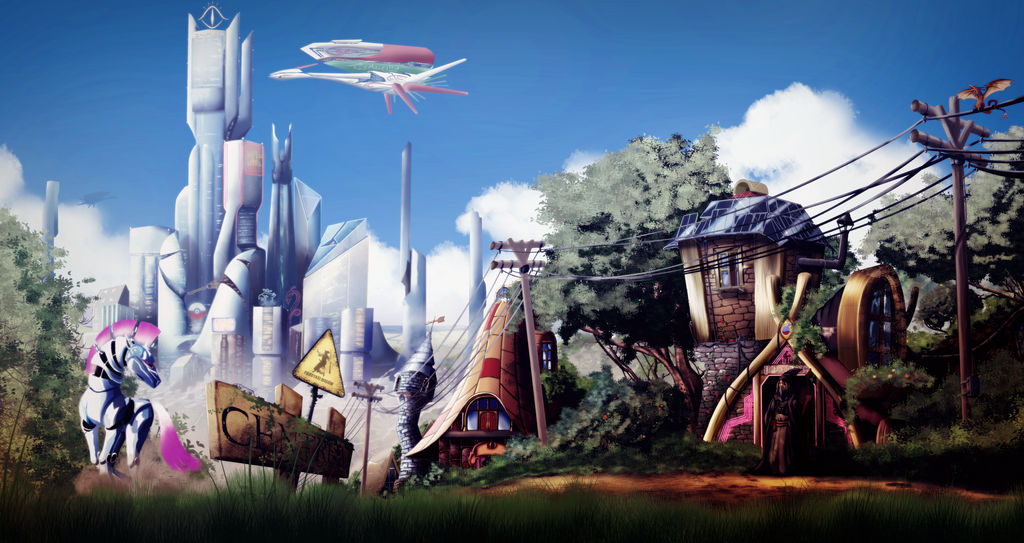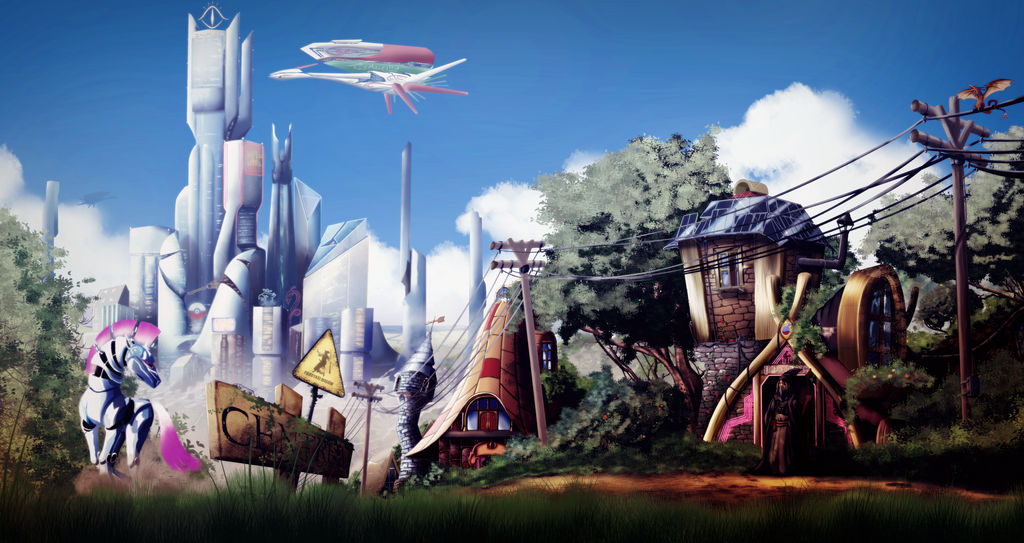 Watch
This is a test picture I made as a further part of the job interview for a company I am currently wishing to start working at.
The goal was to make a picture featuring fantasy elements but it was also allowed to mix it with s-f style. It took me a week to prepare this but here it is.
My vision was to make a fantasy world which lives in harmony with technology and that is why you can spot a wizard with cybernetic eye and breathing aparature like Darth Vader, neon lights on his cottage etc. I also tried to add some nice easter eggs as well.
This is one of my favourite pictures because I tested many techniques never used before in my drawings.
Thanks to great anime style leaves brushes by

-
, I was able to make the trees move vibrant.
I hope you all enjoy this piece and wish me luck.