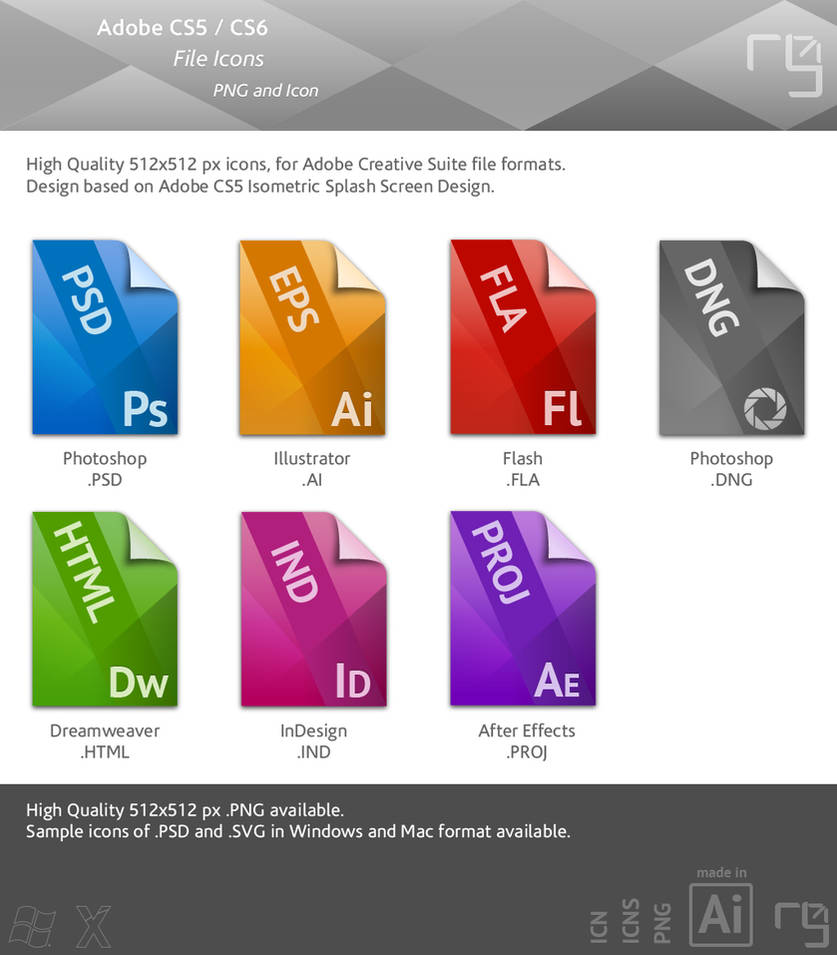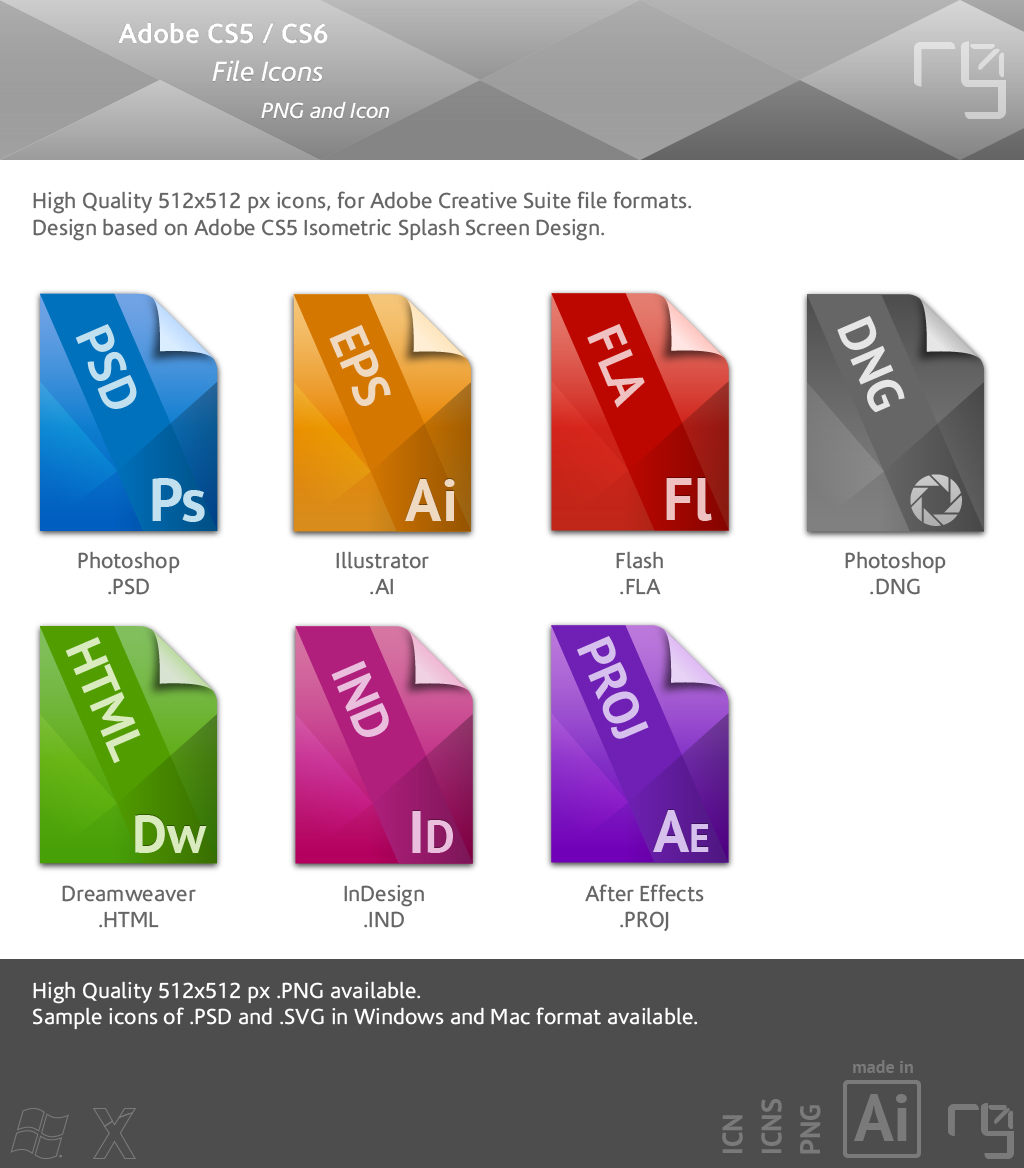 Watch
My custom version of the Adobe CS5 icons for the file formats. Included in the zip file are some 512x512 px PNGs, and a sample of the SVG and PSD file icon for both Mac and Windows.
Mac version only upto 256x256 as IcoFX doesn't support 512x512 px icons.
Ideas, comments, critique appreciated.
If you'd like a custom icon for a specific file, drop a reply.
Made in Illustrator, 100% vector. Can be scaled to even 2048x2048 px if required!