The Lethian - Pre-orders are now closed!
Thank you so much for your support everyone!!
I will be drawing winners for the raffle this Sunday! There will be one winner for the full-colour A4-resolution commission from me, one coloured sketch and simple one-colour sketches. Thank you for participating!!
Samples of the kind of commission you can get from me: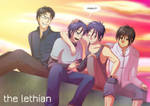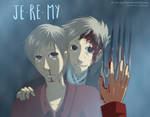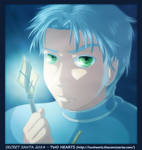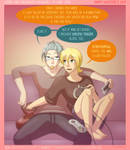 So long as it's SFW and fits within A4 dimensions, it's good! (And you should probably avoid asking me to draw anything mecha. XD;; But otherwise!)
If you do any of the following:
- Tweet the campaign link (
igg.me/p/the-lethian-novel/x/1…
) in your Twitter account
- Re-Tweet the campaign link from
my original Tweet
(optionally can Re-Tweet
this one
too)
- Like the Facebook page (which is
over here!
)
- Share the pre-order campaign post on the Facebook page
- Post the campaign link on your own Facebook page (either personal or group)
- Post the campaign link on your DA journal
- Do any of the above with the trailer links instead of the campaign link:

YouTube link here

Vimeo link here

Optionally, you can reblog
this tumblr post
- Share this journal link on your own DA journal
- ... and potentially other actions I may be missing, please feel free to suggest things to me as I am not as savvy in Social Media as I'd like to be

For each item, you will gain one ticket to put into the pool to win a commission from me.

I will draw from it randomly at the end of May!
To confirm your ticket, take screenshots or link to your actions and post them in the comments of this journal, please!
And if you have any questions, feel free to drop them into the comments as well.

EDIT: You may also let me know through PMs, Facebook or Twitter as well.

EDIT: This pre-order campaign is over, but when the book is published I may do another similar campaign, so please keep an eye out. Thank you!
Thank you so much for your support!!


I put the link on my DA journal, not sure how to post the link or screen shot at the moment... (but you can see it if you go to my profile)