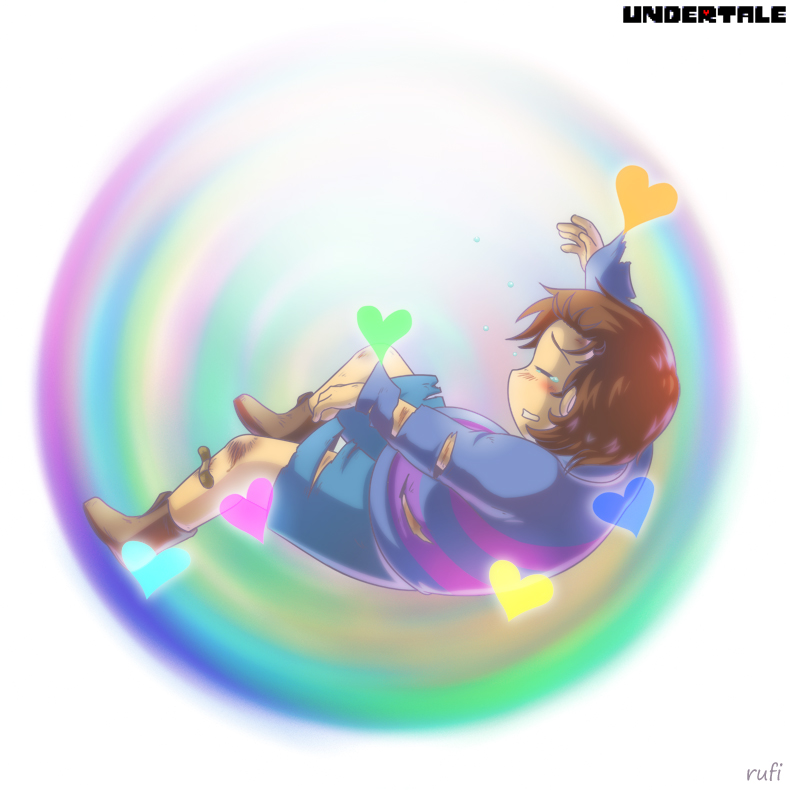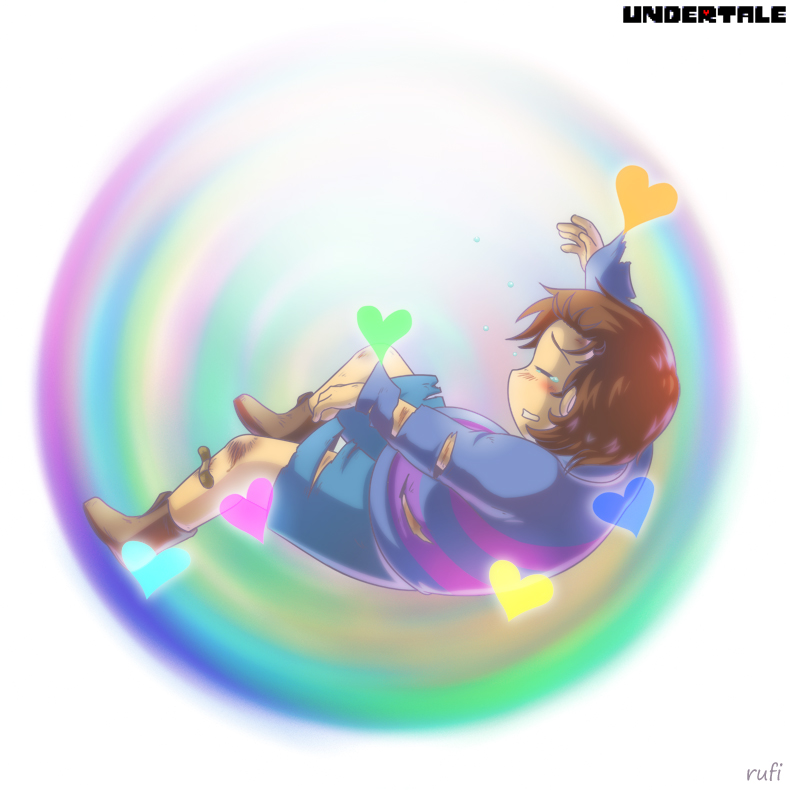 Watch
I just wanted to draw this today since I had time ;v;* I just really have so much fun drawing Undertale fanart, I can't explain it :'D
This one was pretty fun to do since I got to experiment a bit with rainbow shades and dodge filters, plus I had some interesting times getting Frisk's body positioned the way I needed it (limp, but buffeted upwards mid-air).
[[[spoiler]]]
One thing of note: I realised as I was about to add slash marks to Frisk's back that there wouldn't be any, because Frisk would have never turned his/her back on Flowey but faced Flowey straight-on for the whole fight, and I just thought well DANG
[[[/spoiler]]]
Thanks for viewing this little contribution of mine to this massive fandom ;v;*
Other Undertale fanart:

Absolutely LOVE this! Not with LOVE, but with love!
<3 the details, especially the bandage that's slowly peeling off.
Keep it up, they're amazing! I'd love to see some Undyne too *hint hint* XD
Reply

I know, super slow response and... I don't know if you'll check your responses on DA XD BUT!
Thank you so much

I'm really happy you like it and even caught the wee details too


I'm working slowly on a Sans + Frisk mini-comic for Undertale at the moment when I have the time to work on it (which I... mostly don't LOL) but I'll probably get to trying to draw other characters too, after that X3 I'll dedicate Undyne to you!

Reply