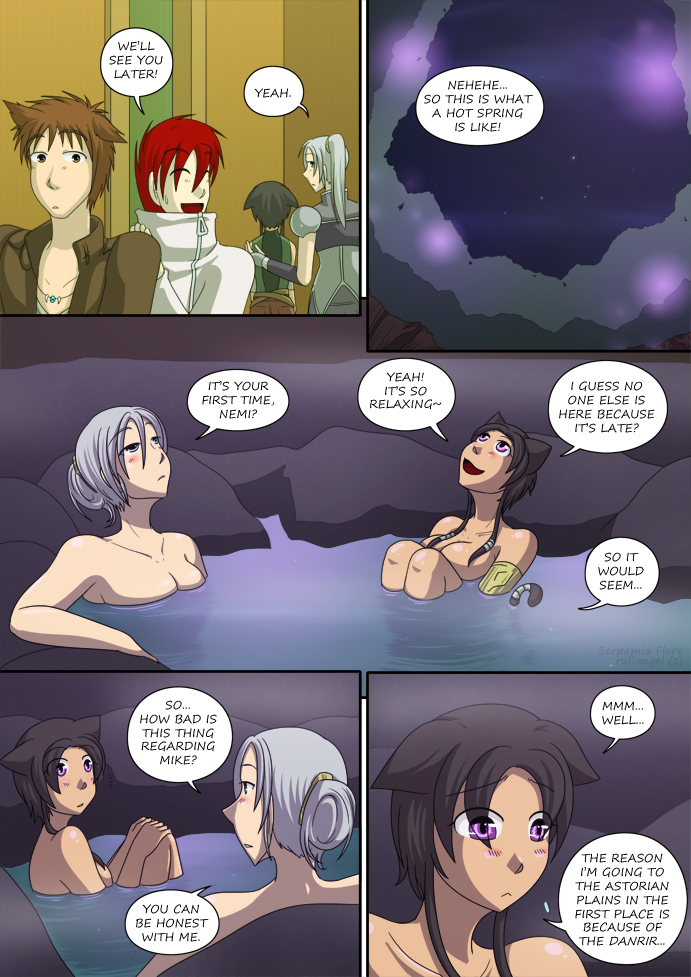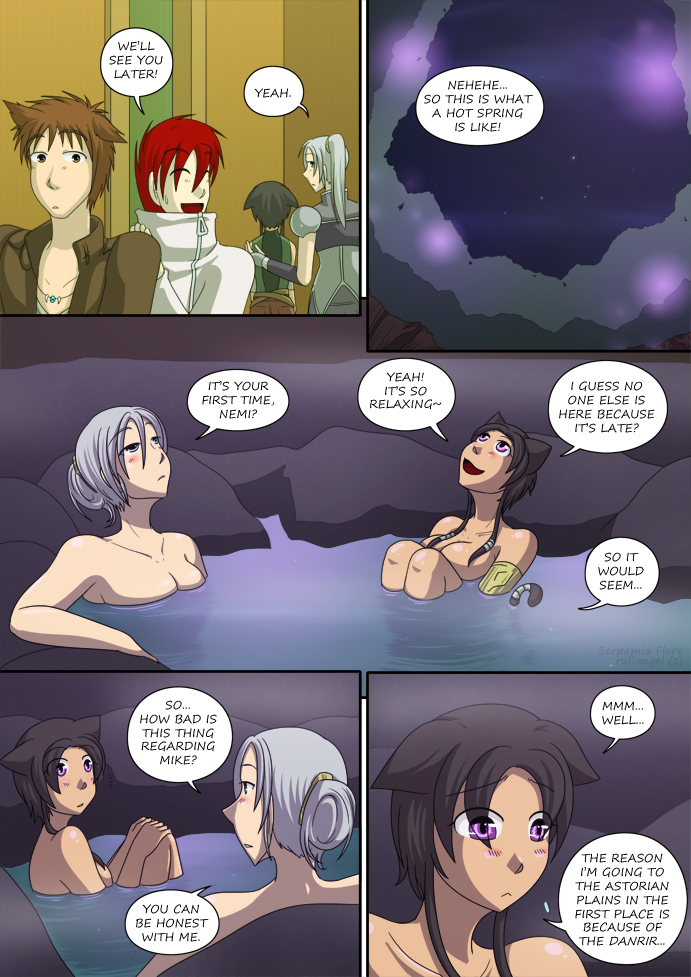 Watch
Drawing this strip was both fun and kind of nerve-wracking. As much as I enjoy this trope, I also didn't want to overdo it on the fanservice. Hopefully this is good enough. >_>a

Next Strip

First Strip

Previous Strip

Serpamia Flare Navigation

The Serpamia Flare Entry

Please visit the Serpamia Flare webcomic website!



This strip updates every Monday, Wednesday and Friday, UTC/GMT+8.
As a side-note, both the website and my DA page update roughly the same time. It is possible to add serpamiaflare.com to your RSS feed in your bookmarks so please do so if you'd like to be alerted of updates automatically!

Watching me on DevArt will also net you automatic updates~


SF on Facebook and Twitter~



The story...


Seeking meaning in a series of strange dreams involving her mother who died years ago, Kylie journeys to Raswen to find Madame Zinala, a fortune teller who has been known to interpret dreams w

Serpamia Flare Website

SF on
Facebook
and
Twitter
~

Good god, Nemi! How are you hiding those things most days?
Reply

Just a really good sports bra, I reckon. ;D
Reply

Or duct tape... Poor thing's back is going to be destroyed when she's older. Especially given all the stresses she puts on her body with her gymnastics.
Reply

Duct tape?!?! XD;;;
Don't worry! Her bazongas aren't THAT big XD;;;
Reply

Yes, but she is tiny. So they scale.
Reply

Well, yes. XD; Yes, she has big bazongas! Just not so bad you need to worry too much, is all~! I mean... well, she'll cope with it. XD;;;
Reply

Hee! No worries.

I am enjoying the comic. I've started reading it on the website.
Reply
Awe man you couldn't have started with the guys in the hot springs first ;D
Just kidding. I like that they have time to chat now.
Reply