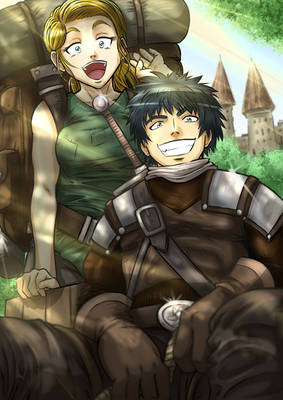 Comic creation support
Support my comic creation endeavours, by supporting me with a bit every month. Every penny counts.
---

Serpamia Flare - Chapter Seven Cover Art
Description
Woo, Chapter Seven begins!

This chapter cover didn't take as long to draw as it did to bloody plan. I must have discarded at least 20 different sketches until I settled on this idea. There is so much happening in this chapter, I wanted to encapsulate it all within the cover without giving too much away, but it was really difficult!
Thankfully people have been really receptive to this particular cover, so I'm relieved for that. For once, the effect I was going for with the pink dodge filter ACTUALLY worked the way I intended, YUSS.

Next Strip

Previous Strip

First Strip
/
Redrawn First Strip

Serpamia Flare Navigation

The Serpamia Flare Entry

Please visit the Serpamia Flare webcomic website!



This strip updates every Monday and Wednesday, UTC/GMT+8.
As a side-note, both the website and my DA page update roughly the same time. It is possible to add serpamiaflare.com to your RSS feed in your bookmarks so please do so if you'd like to be alerted of updates automatically!

Watching me on DevArt will also net you automatic updates~


SF on Facebook and Twitter~


SF on Tapastic~


Serpamia Flare forums!~



The story...


Seeking meaning in a series of str

Serpamia Flare Website

SF on
Facebook
,
Twitter
and
Tapastic
~
Image size
691x977px 702.71 KB