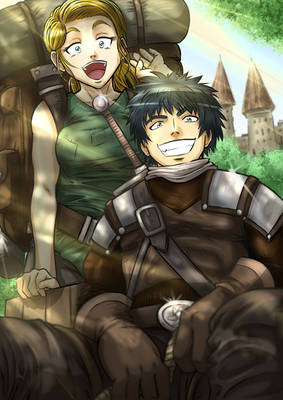 Comic creation support
Support my comic creation endeavours, by supporting me with a bit every month. Every penny counts.
---

Serpamia Flare - Chapter Eight Cover Art
Description
And here's the Chapter 8 cover page!

I think I already had a vague idea how I wanted this one to look, so I'm quite happy how it turned out considering that it didn't take me very long. XP
It's going to be a bit of a rollercoaster ride of a chapter - I only hope I can pull it off! ;v;*
Thanks for reading so far

YouTube link to the process video I made for this thing, if thou art bored:
www.youtube.com/watch?v=UCt1aV…

Next Strip

Previous Strip

First Strip
/
Redrawn First Strip

Serpamia Flare Navigation

The Serpamia Flare Entry

Please visit the Serpamia Flare webcomic website!



This strip updates every Monday and Thursday, UTC/GMT+8.
As a side-note, both the website and my DA page update roughly the same time. It is possible to add serpamiaflare.com to your RSS feed in your bookmarks so please do so if you'd like to be alerted of updates automatically!

Watching me on DevArt will also net you automatic updates~


SF on Facebook and Twitter~


SF on Tapastic~


Serpamia Flare forums!~



The story...


Seeking meaning in a series of stra

Serpamia Flare Website

SF on
Facebook
,
Twitter
and
Tapastic
~
Image size
1381x977px 700.71 KB