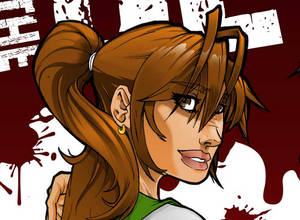 SHOWING SOME LOVE
Support my work by contributing every month. Thank you for supporting me and my work in this struggle to awesomeness.
---

SF Wallpaper: Cain, Chain and Abel
Description
This is the last panel of
this strip
; several people left such nice comments about it I felt I'd go ahead and make a wallpaper out of it, following their suggestions. This is also probably an indicator of just how large of a canvas I work with in general. XD;
This is a 1600x900 wallpaper, so you can download the original file for free and use it as you like.

(well, obviously, don't sell it anywhere yeah? lulz)

First Strip
/
Redrawn First Strip

Serpamia Flare Navigation

The Serpamia Flare Entry

Please visit the Serpamia Flare webcomic website!



This strip updates every Monday, Wednesday and Friday, UTC/GMT+8.
As a side-note, both the website and my DA page update roughly the same time. It is possible to add serpamiaflare.com to your RSS feed in your bookmarks so please do so if you'd like to be alerted of updates automatically!

Watching me on DevArt will also net you automatic updates~


SF on Facebook and Twitter~


SF on Tapastic~


Serpamia Flare forums!~



The story...


Seeking meaning in a serie

Serpamia Flare Website

SF on
Facebook
,
Twitter
and
Tapastic
~
Image size
1600x900px 711.47 KB