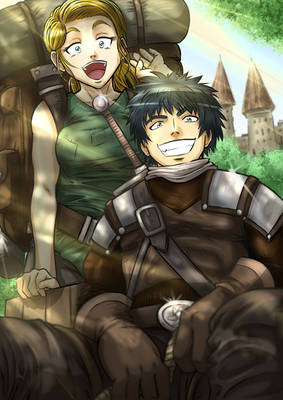 Comic creation support
Support my comic creation endeavours, by supporting me with a bit every month. Every penny counts.
---

SF Side Story: Uncomplicated (page 1)
Description
This is the side story I worked on after I asked readers what they wanted to see during the two-week break I took from SF, and the Cain and Kylie extended conversation won the vote.

It's all done in pencils, though I inked the boxes by hand with a set square and a 0.5 liner. It was nice to go back to a traditional medium for a while.

Next Page

First Strip

Serpamia Flare Navigation

The Serpamia Flare Entry

Please visit the Serpamia Flare webcomic website!



This strip updates every Monday, Wednesday and Friday, UTC/GMT+8.
As a side-note, both the website and my DA page update roughly the same time. It is possible to add serpamiaflare.com to your RSS feed in your bookmarks so please do so if you'd like to be alerted of updates automatically!

Watching me on DevArt will also net you automatic updates~


SF on Facebook and Twitter~



The story...


Seeking meaning in a series of strange dreams involving her mother who died years ago, Kylie journeys to Raswen to find Madame Zinala, a fortune teller who has been known to interpret dreams w

Serpamia Flare Website

SF on
Facebook
and
Twitter
~
Image size
691x977px 292.2 KB