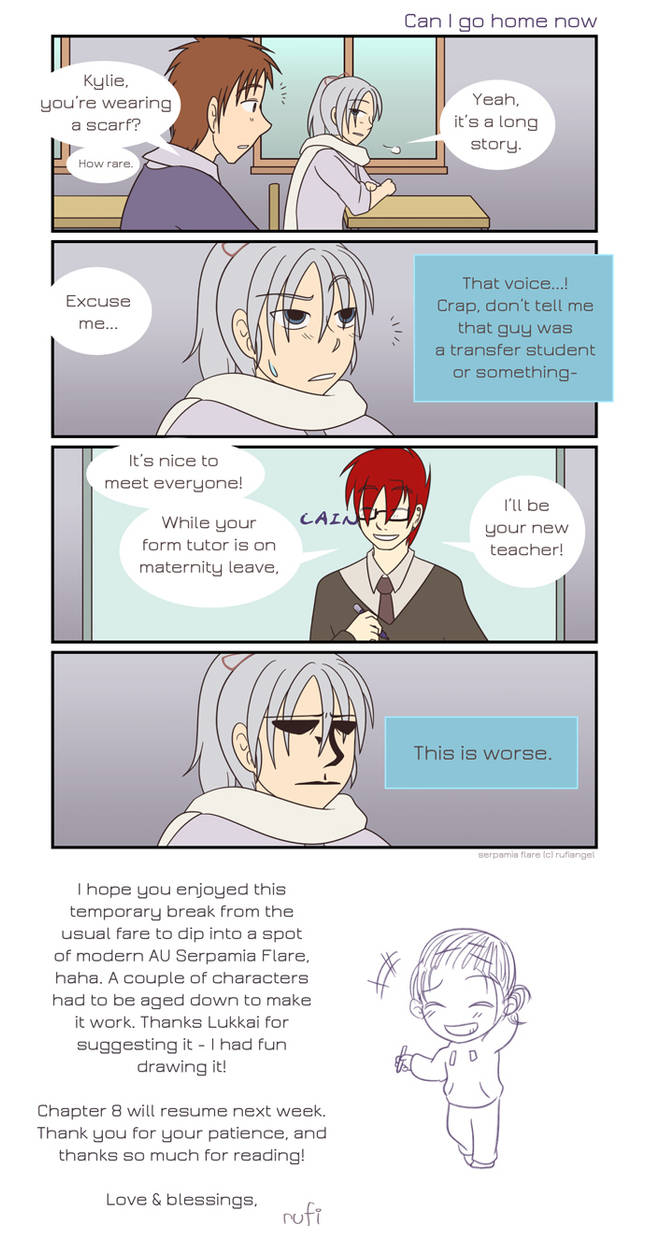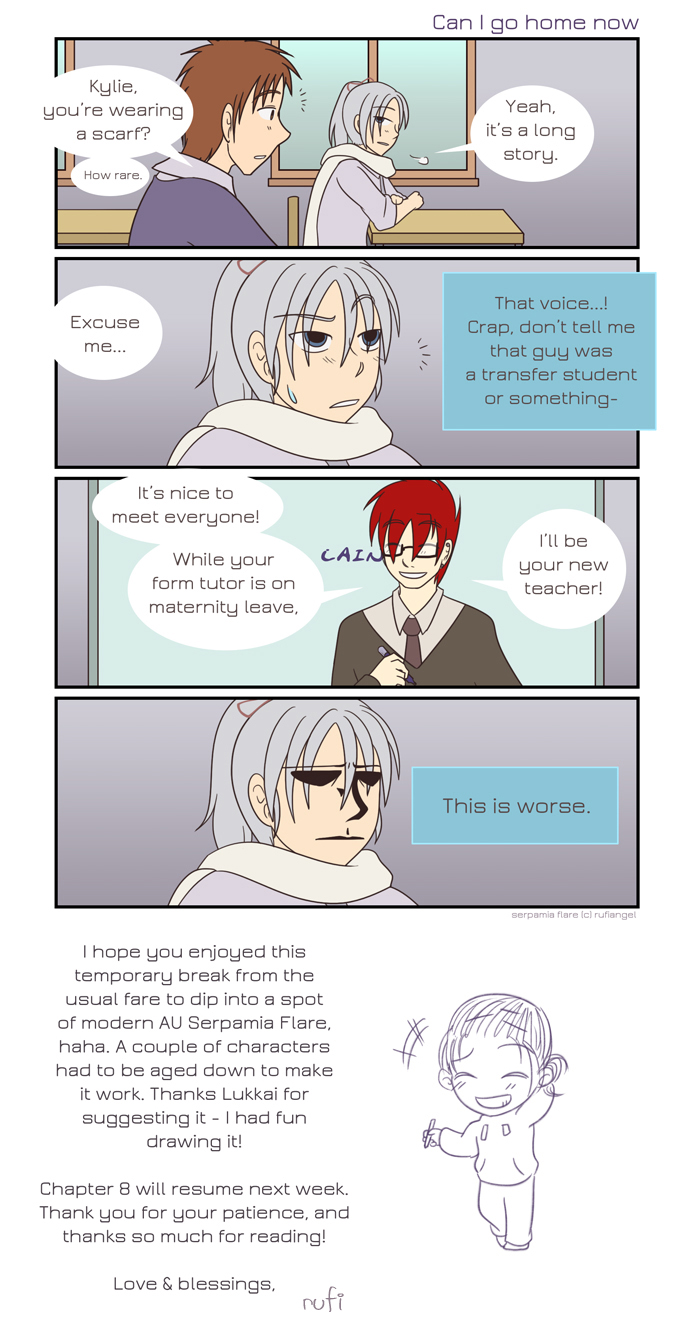 Watch
And that wraps up this instalment of this omake! XD; I hope you guys enjoyed it. I do have a lot more places in mind I could go with this, especially regarding other characters (btw - humanised Mikey was so weird for me to draw lol) so maybe next time I'll do some more with this concept.

As this comic says, Chapter 8 is going to start updating on the main website next Monday. I'm going to do my best to update DA alongside it as well, since I did a pretty shoddy job of that all throughout 2016. Here's to hoping I'm much better at it this year! ;v;

Previous Omake Page

First Strip
/
Redrawn First Strip

Serpamia Flare Navigation

The Serpamia Flare Entry

Please visit the Serpamia Flare webcomic website!



This strip updates every Monday and Wednesday, UTC/GMT+8.
As a side-note, both the website and my DA page update roughly the same time. It is possible to add serpamiaflare.com to your RSS feed in your bookmarks so please do so if you'd like to be alerted of updates automatically!

Watching me on DevArt will also net you automatic updates~


SF on Facebook and Twitter~


SF on Tapastic~


Serpamia Flare forums!~



The story...


Seeking meaning in a series of str

Serpamia Flare Website

SF on
Facebook
,
Twitter
and
Tapastic
~