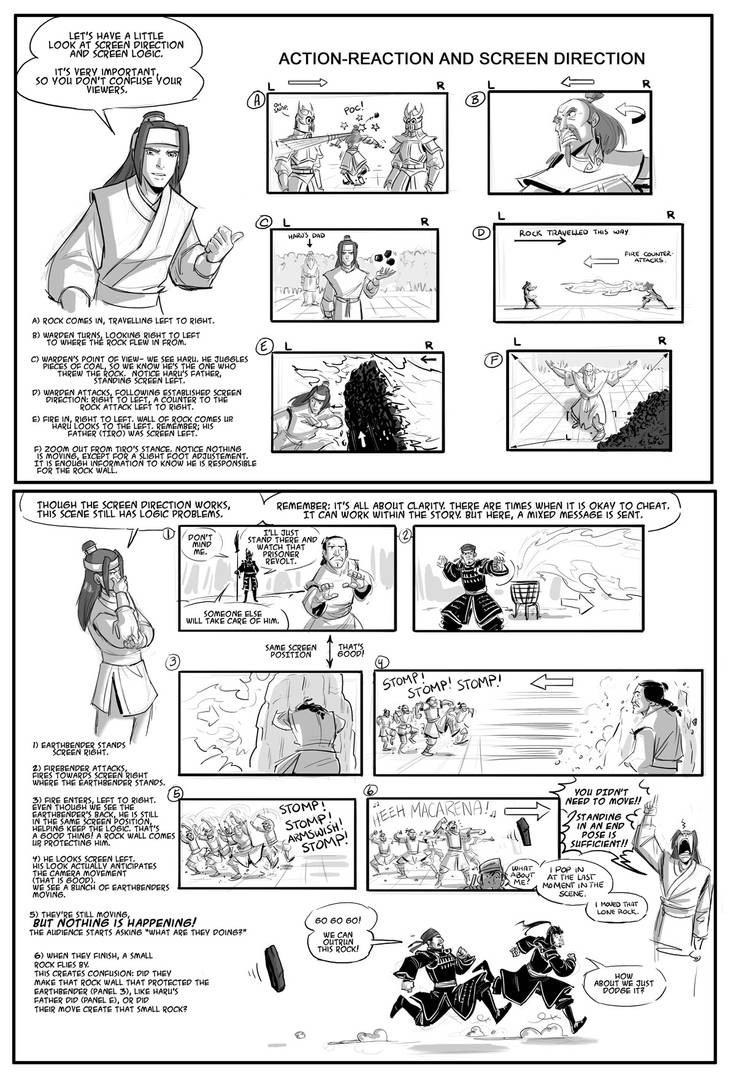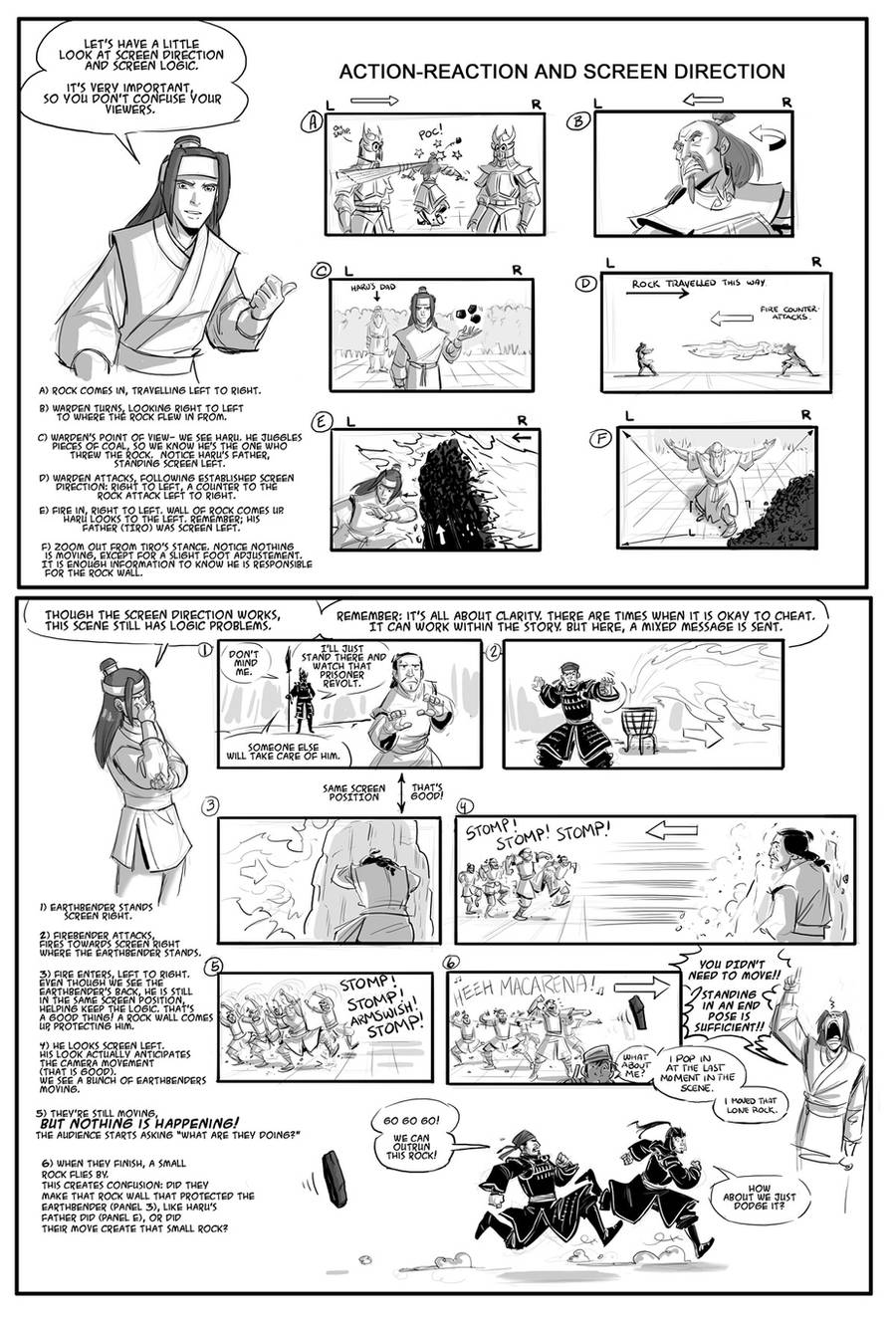 Watch
!!NOTE: DOWNLOAD FOR FULL VIEW!!
Apologies in advance.
More writing than drawing in this one. Just thought it would be interesting to compare the two scenes, the original animated series one with the movie version.
Though there were no obvious problems with the screen directions per say, it was the whole action- reaction and timing that was awkward in the movie.
Notice that for the animated series, we don't even see one earthbender doing one attack, and yet it is clear and makes sense.
Screen direction in storyboards, cutting and editing is very important. It is the link between the chains of events. It connects with the 180 degree rule :
[link]
Please note that this rule can be broken in service to the story, for emotional effect, etc.
As for the "Macarena" in panel 6, I blame this video:
[link]