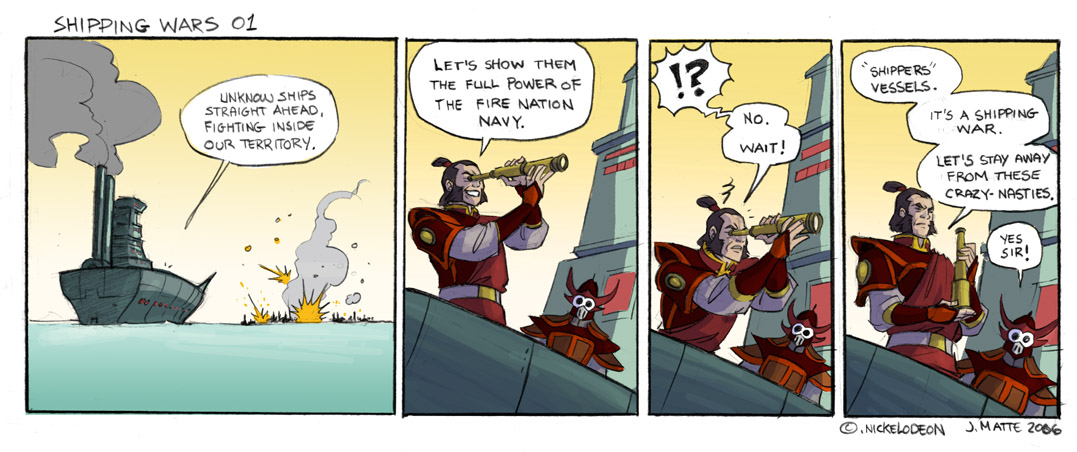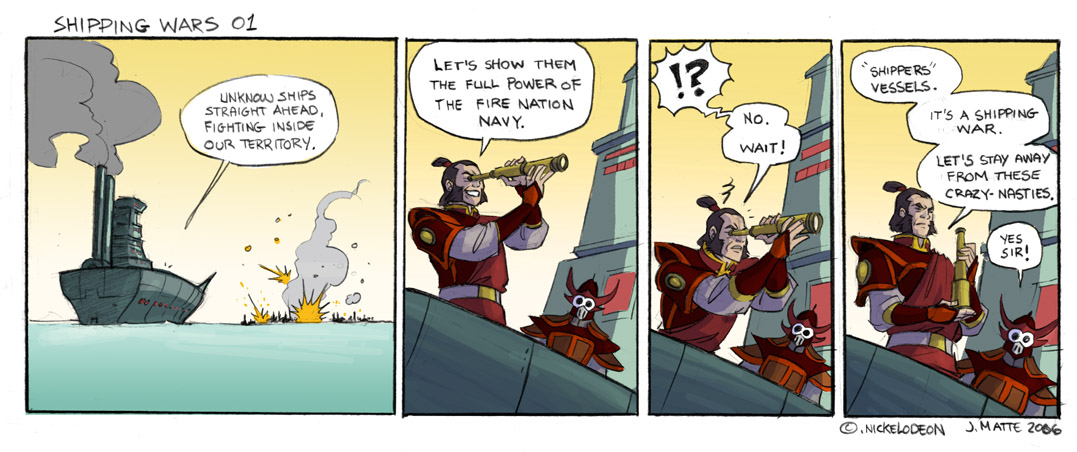 Watch
I've seen it quite a few times - people having fun with the two meaning of "ships": both as boats and relation"ships"
putting both together in one pic.

Idea came about after hearing mention of "ship wars", especially with the Season 2 finale coming up. Zutara, Kataang...personally, I'm totally neutral.
Doesn't mean I can't have fun with the whole thing, heehee.

Rough pencils, with quick Photoshop colors slapped on for a bit of gloss.

Everything Avatar related belongs to Nickelodeon. I'm just having fun with it.