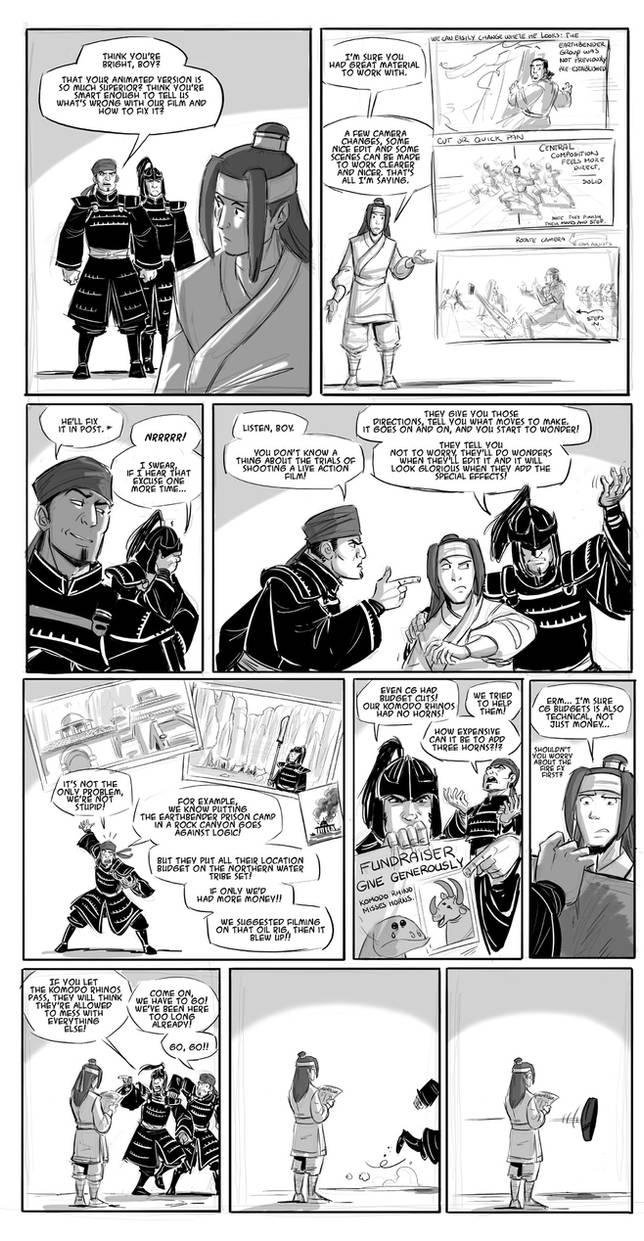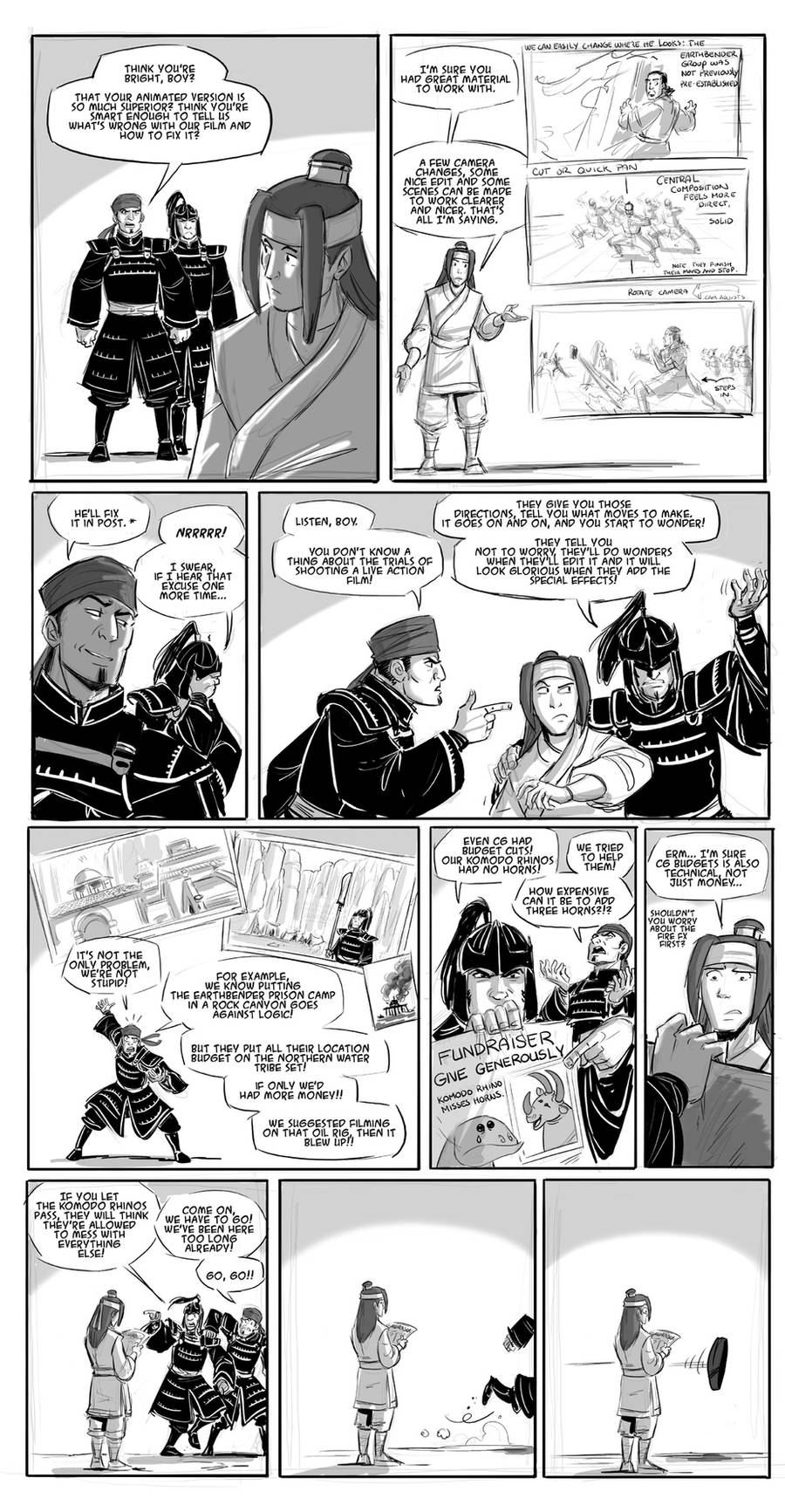 Watch
NOTE! DOWLOAD FOR FULL SIZE!
* Fixing in post refers to post-production. Post production is everything that happens after filming: editing, music, sound fx, visual fx, etc. Everything that needs to be cut and put together for the final film.
A little follow up to the previous page.
[link]
Not so much discussion about storyboards, but wondering why certain choices were made.
Could it be the movie had to make budget choices?
Everything here is just pure speculation, of course.