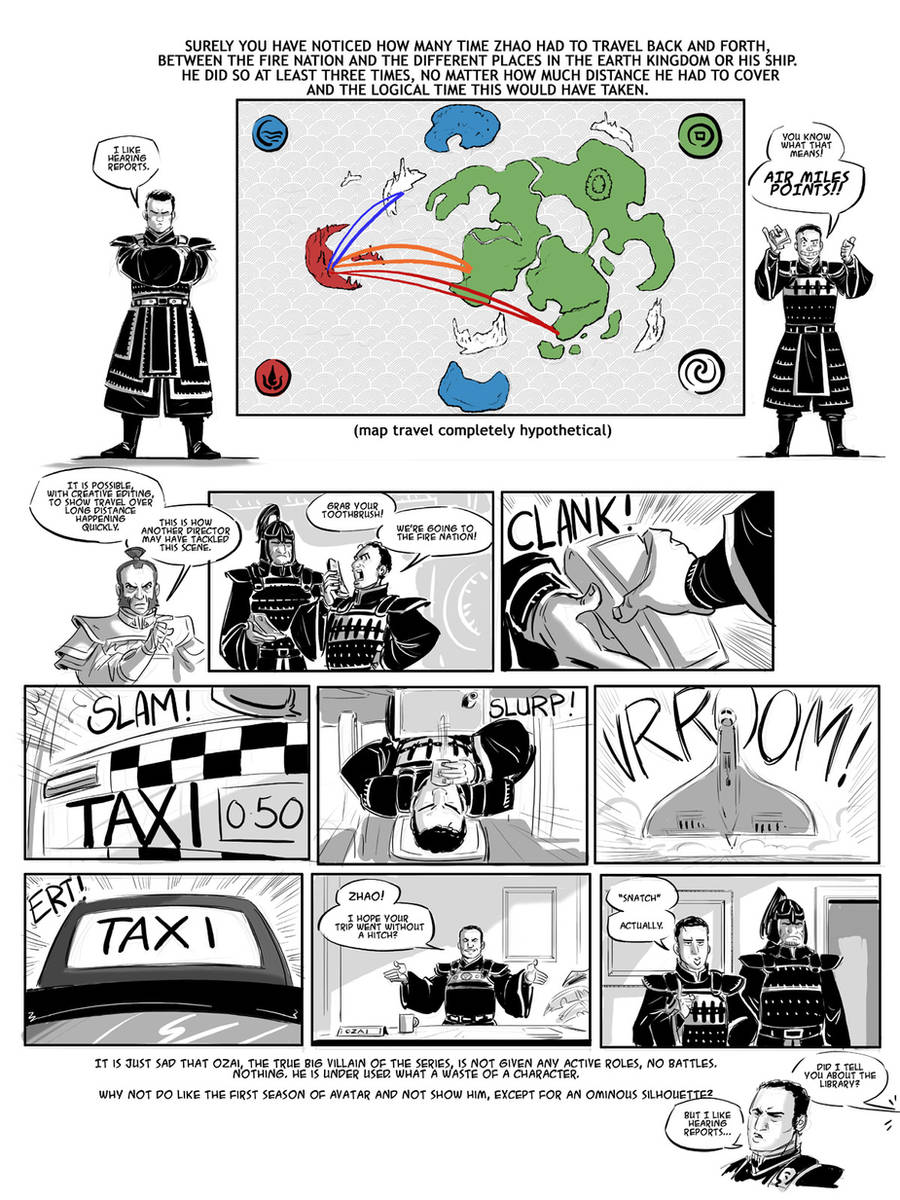 Watch
NOTE! DOWNLOAD FOR FULL VIEW!!

Not so much a spoiler as a small rant.
A small nitpick.

Zhao's repeated back and forth travels between wherever he was in the world and the fire nation.
It will not annoy most people, but that's all I could think of every time he would just pop back at Ozai's palace.

Personal thought.

The edit- travel scene is from the movie Snatch. What worked extra well is that it was used a second time, even faster. Not only did it work well but it was funny. If that had been applied to Zhao 3 times, it would have been perfect.