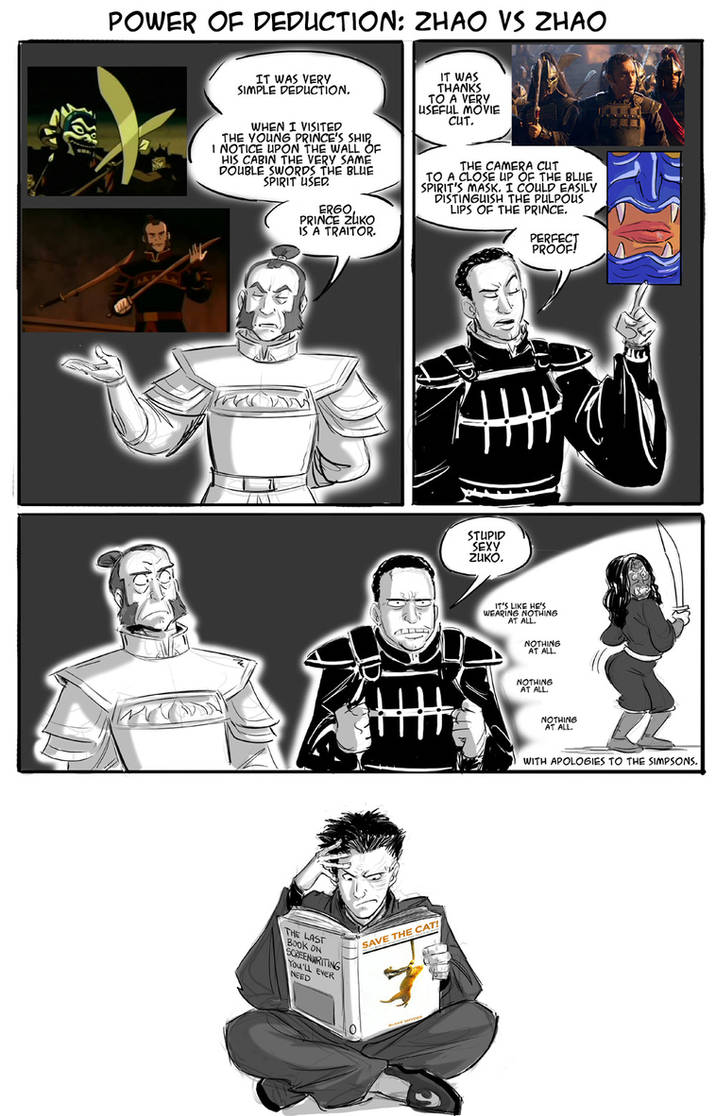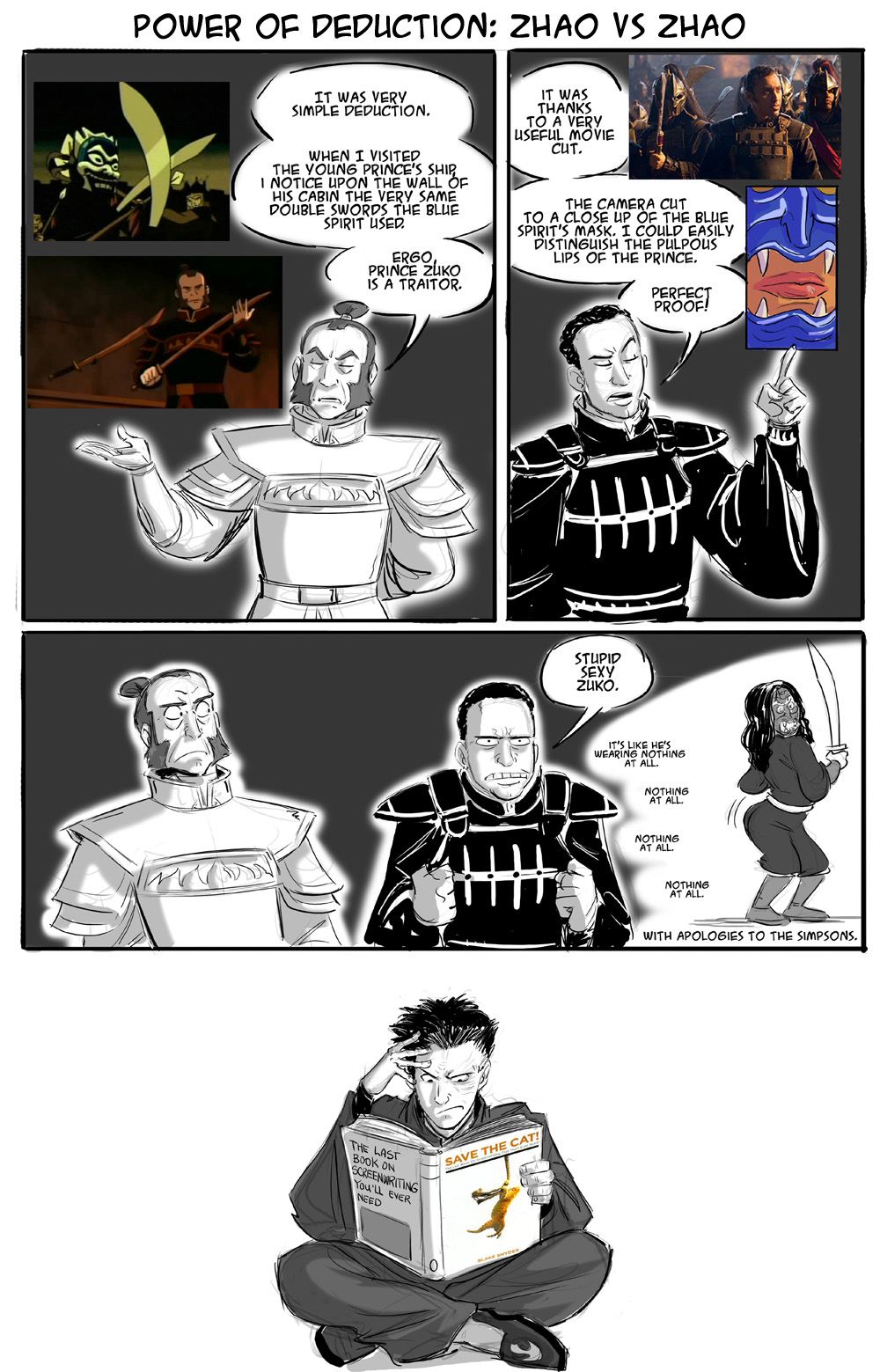 Watch
Quick sketch.

...
I swear, it's all I could think of for movie!Zhao to come to that conclusion.

Firelord Ozai: "So you believe Prince Zuko is a traitor?"

Zhao: "...YEESSS!."

(the stupid sexy Zuko reference is a line from the Simpsons. Homer: "stupid sexy Flanders!")

Image from The Last Airbender belongs to Nickelodeon, Paramount, Viacom. Used as exhibit A for the evidence.

Save The Cat book is highly recommended for anyone looking into scriptwriting.