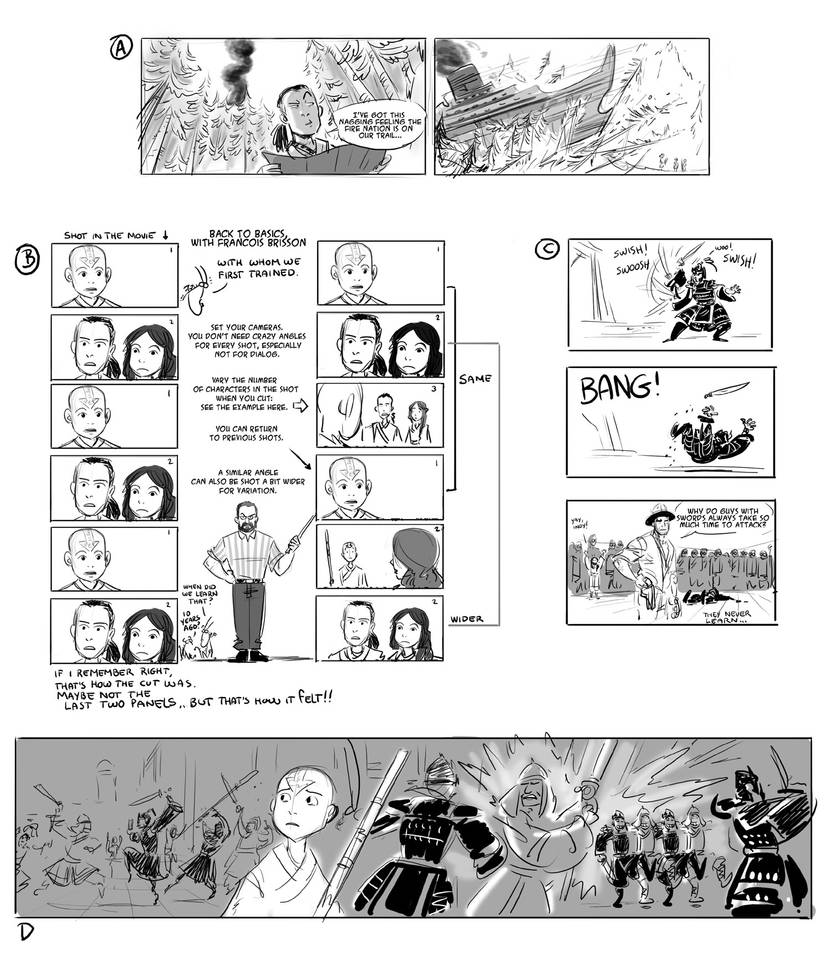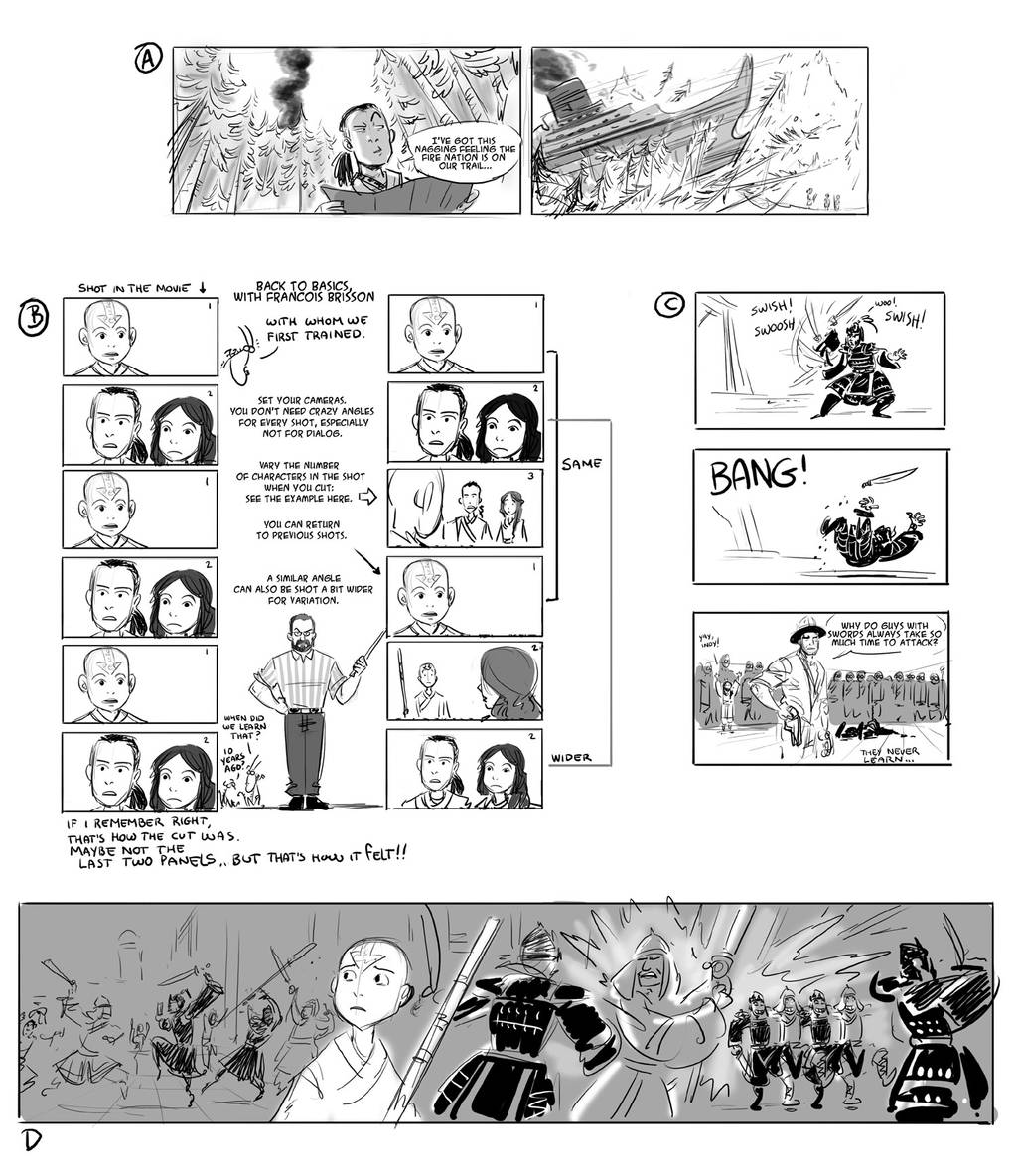 Watch
Done it slightly bigger this time.
You may still wish to download for bigger view.

A) Don't ask...

B) Some very basics storyboarding shot tips.

C) That's all I could think of, everytime I saw a soldier juggling his sword instead of attacking.

D) Long, slow motion shots allow you to spend time looking at what happens in the background.
Aang is also wondering why he's being ignored by the enemy.