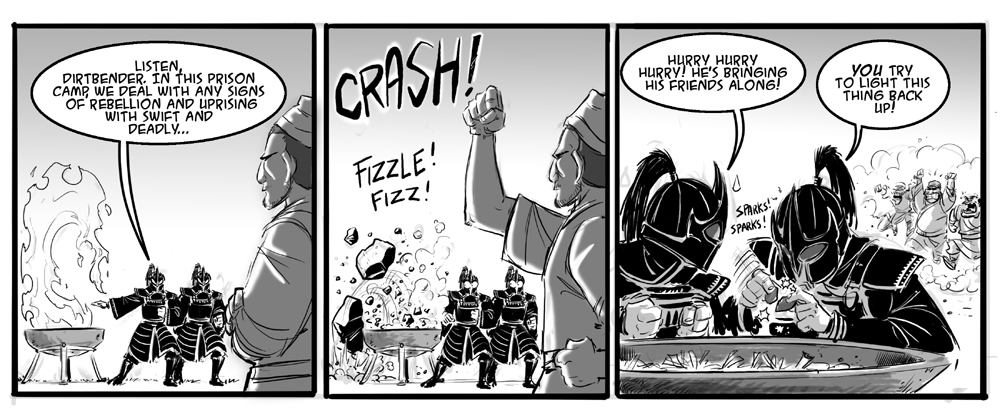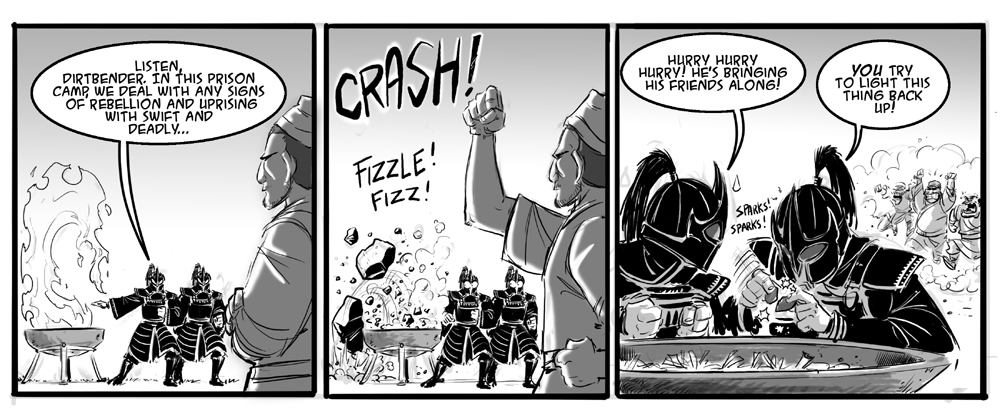 Watch
As some of you may know, in the live action adaptation of The Last Airbender, the firebenders now need a source of fire to do their firebending.
They do not create their own fire.

Do note that some masters are capable of creating their own fire, but I don't know their ratios compared to regular soldiers.

Which may lead to some...well...problems.

(quick comic all done on a Cintiq, using Photoshop)

Last airbender belongs to Nickelodeon, Paramount, Viacom.