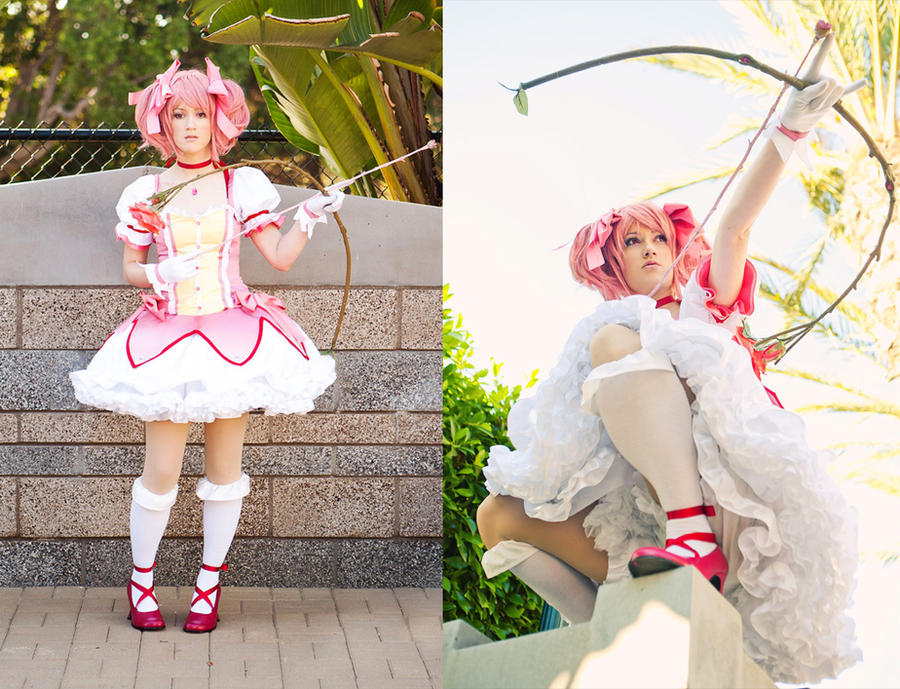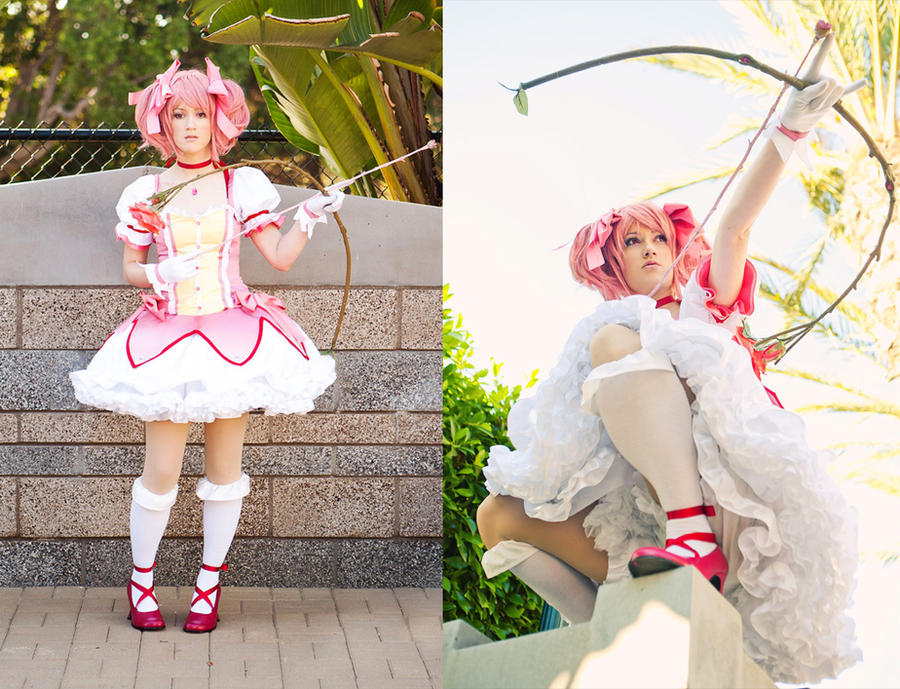 Watch
There it no right place to start, so I'll start from the top and work my way down. I started this costume in April and had originally aimed for it to be done by Anime Boston. After realizing how much work was going to go into it, I quickly changed my mind. Then Binkx asked me to be her Madoka for a group at AX and I said yes.
All of our soul gems were made by Zal. The wig was an Anya wig that was cut and straightened.
The top is a normal 6 piece bodice with rigaline. I regret not making an interfacing later. The heart on the back is kept on with heat and bond. Because of the front, back heart and sleeves, the zipper is in the side back seam.
The top skirt took a LOT of patterning to find what would work without making it look wilty. It also required a lot of math and pi. The bias tape was hand sewn on by Binkx. The skirt also has a gradient that was airbrushed by our friend Han. The jewels are rinestones that I glued on. The petticoat. Oh my lord this petticoat. There are 14 tiers in it, 14 rows of ruffles. There are about 100 yards of hand ruffled ribbon in this costume. They were also all fray checked and cut down since I didn't have a serger at my disposal. Inside each organza layer, it a layer of tulle. In the third later is 4 cups made of horse hair to help keep it fluffy. A LOT of work went into the skirt and was by far the hardest part. The skirt is complete with bloomers.
The bow base is a long stem rose with a bunch of stuff cut off and added to it. The shoes were painted by someone in our group who did an amazing job.
I have to thank Binkx a lot for helping me out with some of the hand sewing. Between this and the Last Exile costume, my hands were destroyed. She was amazing for putting up with me.
If you would like to see our skit, here is a link!
[link]
Link to my tutorial!
[link]
Photo by Jason i360!