Picture above made here:
orig07.deviantart.net/2192/f/2…
My name in Japanese: そふいあ
I say what I wanna say

I am fluent in English, Spanish, and Portuguese. I'm learning Japanese! I'll respond in whatever one of these languages you start with! English is my default!
My translations can be found here:

I'm currently working on writing books and playing guitar.
Feel free to ask me anything (here or on tumblr is fine), but if your gonna ask me anything inappropriate or "What does the Fox say?" (which i have just answered), GEETT OUUUT! (JK) XD
And please don't ask me to leave the FNaF fandom! I'm gonna do that on February 30!
I love History and reading as much as I can about it. The part i enjoy reading the most is on the Third Reich and WWII. I'm not a nazi and I believe they did awful things, but I'm love studying about them and the Third Reich. They were clearly not character cardboard cutouts. They have plenty of depth and things to be learned about them. I find them fascinating.
I also love anime! Rei
and that stupid opening theme that I have heard over 1000 times
has trapped me in Evangelion!

My specialty are canines. I draw humans on manga style, which I am taking classes on. I improve slowly. I like trying new things.
I love art trades! If you're interested, message me!
I LOVE Downfall parodies as well. They are hilarious and very entertaining!
I have accounts other sites, but I'll be more active here.
YouTube:
www.youtube.com/channel/UClmZO…
Wattpad:
www.wattpad.com/user/RuetheFox
Tumblr:
ruethefox.tumblr.com
Twitter:
twitter.com/RuetheFox
Fanfiction:
www.fanfiction.net/u/5059373/R…
Facebook:
www.facebook.com/Rue-the-Fox-1…
Instagram:
www.instagram.com/rue_the_fox/

Amazing Friends:






Ethnicity: Hispanic/Latina
Nationality: Brazilian
Orientation: Heteromantic Asexual
Religion: Christian
Occupation: Student
Favorite Anime: Attack on Titan and Evangelion (Rei's fault!)
Favorite TV Show: Game of Thrones
put this on your
---██--- DeviantArt page
██████ if your
---██--- not embarrased
---██--- to tell
---██--- others that
---██--- you're a Christian
Visitors
Get a FREE visitor map for your site!

:thumb507189217:






:thumb411583228:





:thumb530160552:

:







:thumb536247064:



:thumb158569100:



:thumb424705785:
:thumb442324415:






:thumb511382138: :thumb558294485:




:thumb211560239:


:thumb159957488:









:thumb498706120: :thumb541643723:
:thumb363646233: :thumb160872276:


:thumb330244968:




:thumb556714294:


:thumb372699398: :thumb296446369:















:thumb343406827:



:thumb290185564: :thumb468530741:








:thumb548016040:

:thumb547306891:








:thumb565033493:

:thumb212133372:

:thumb549944044:



:thumb263920251: :thumb263920300:












:thumb359680754:


















:thumb469421215:













:thumb313352116:



:thumb274602820: :thumb265860587: :thumb274601943:



Remember, you are loved!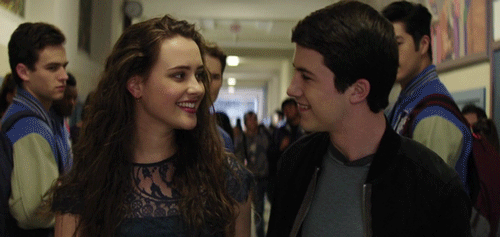 Favourite Visual Artist
Masashi Kishimoto, Akira Toriyama, and Yoshiyuki Sadamoto
Favourite Movies
Prince of Egypt
Favourite TV Shows
Ginga Densetsu Weed, Dragon Ball Z, Evangelion, and Attack on Titan but non anime, Steven Universe, Amazing World of Gumball, and Game of Thrones
Favourite Bands / Musical Artists
Casting Crowns, Two Steps From Hell, Simple Plan and Newsboys
Favourite Books
Bible, A Song of Ice and Fire, Harry Potter, Percy Jackson and the Olympians, Redwall, How to Train Your Dragon, Heroes of Olympus, Artemis Fowl, Narnia, Hunger Glames, and Divergent
Favourite Writers
Rick Riordan, George R. R. Martin, Cressida Cowell, Brian Jacques, Eoin Colfer, C. S. Lewis, Suzane Collins, and Veronica Roth
Favourite Games
Chess, Five Nights at Freddy's, Minecraft, and Undertale
Favourite Gaming Platform
PC, Ipad, iPhone, mac
Tools of the Trade
Paper, Pencil, Coloring Stuff, School (Class Projects), SAI, Wacom, and Imagination
Other Interests
Reading (duuh), playing guitar, Facebook, scouting, and sports