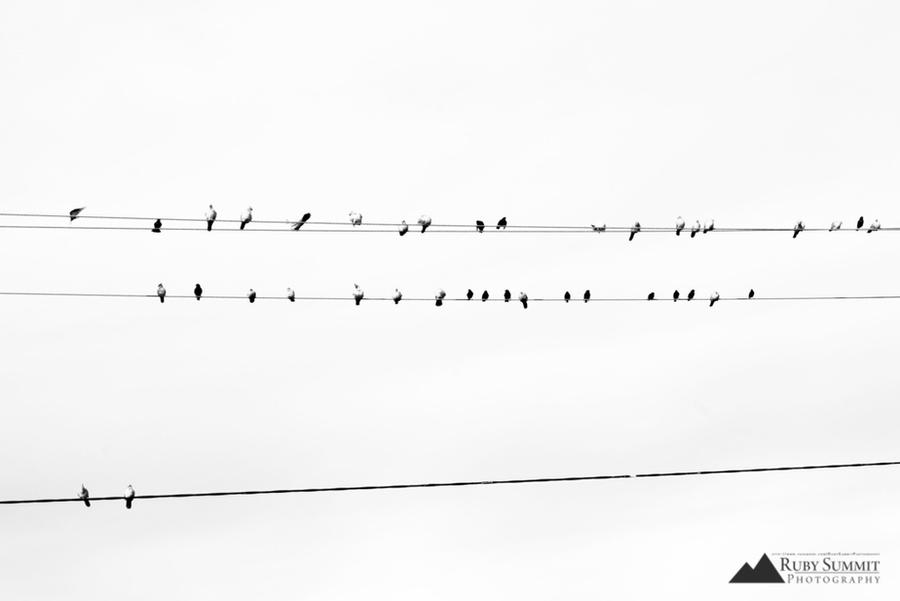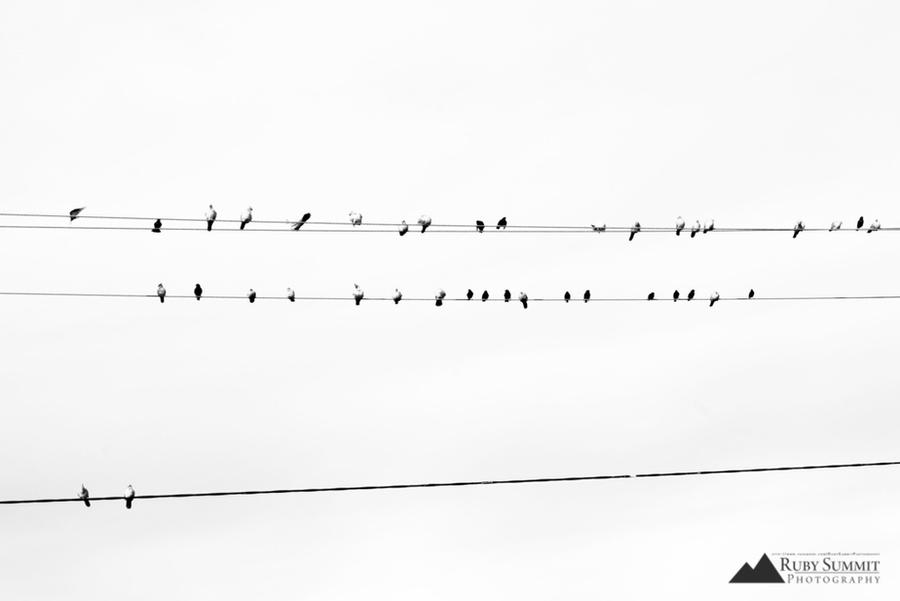 Watch
Another something different from me. While I was out shooting smoke columns from some local bushfires (these are documentary and will not be published here) I spotted all these birds which had fled to the safety of some powerlines.
[edit] Holy crap, my 2nd DD! Thank you so much for your support everyone, I will get back to each and every one of you when I return home from holidays. Thank you so much to tiganusi for the feature

[edit 21/8/15] Updated prints and watermark.
Image (c) Chloe Ianni - you may not use or reproduce in any way without expressed permission from the photographer first.

If you are interested in a print or rights to use the image, please contact the photographer directly: rubysummit.com.au
Daily Deviation
Given 2015-07-14
Using high contrast and stark monochrome with a minimal composition,
(Not) Parallel
by
Ravensaura
creates a lovely yet chilling vignette of everyday life in the city that somehow evokes both lith-film prints in rural magazines and ads for early horror movies. (
Featured by arbitrarynamechange
)