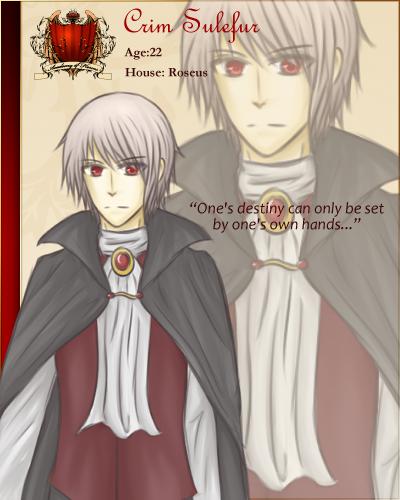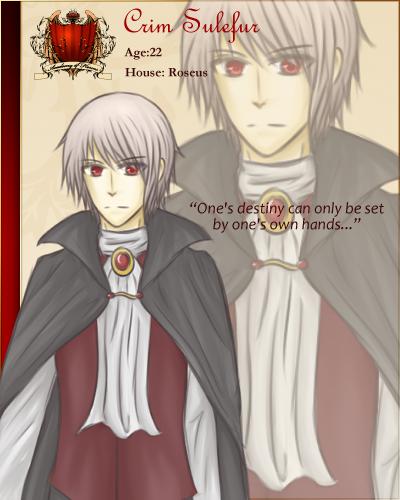 Watch
Semester 4's outfit. Lol. I am so late on updating.
Old outfits/art progress:
[link]
Crim's a graduate

. This is his 3rd semester outfit. Tee hee.

Crim's 2nd Semester outfit.

Got more lazy as I drew and colored this. Lol. He went from a mostly white outfit to mostly black one
Profile is horribly outdated. I will be updating it sometime soon.
Full Profile:
[link]
My character for