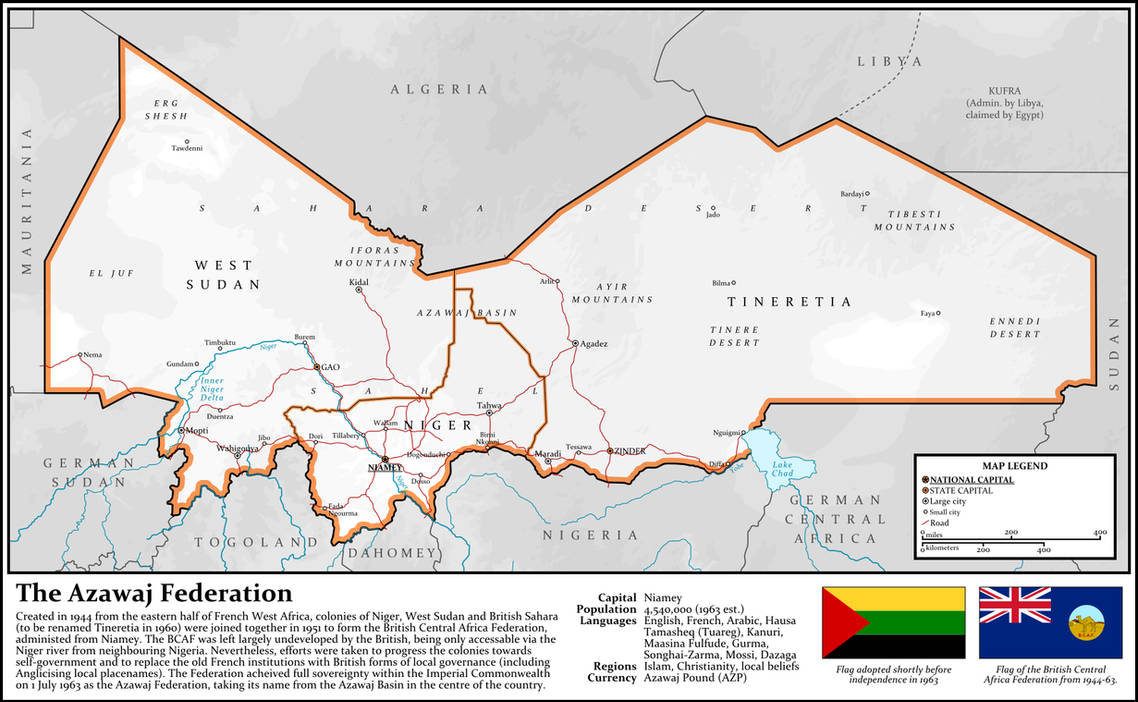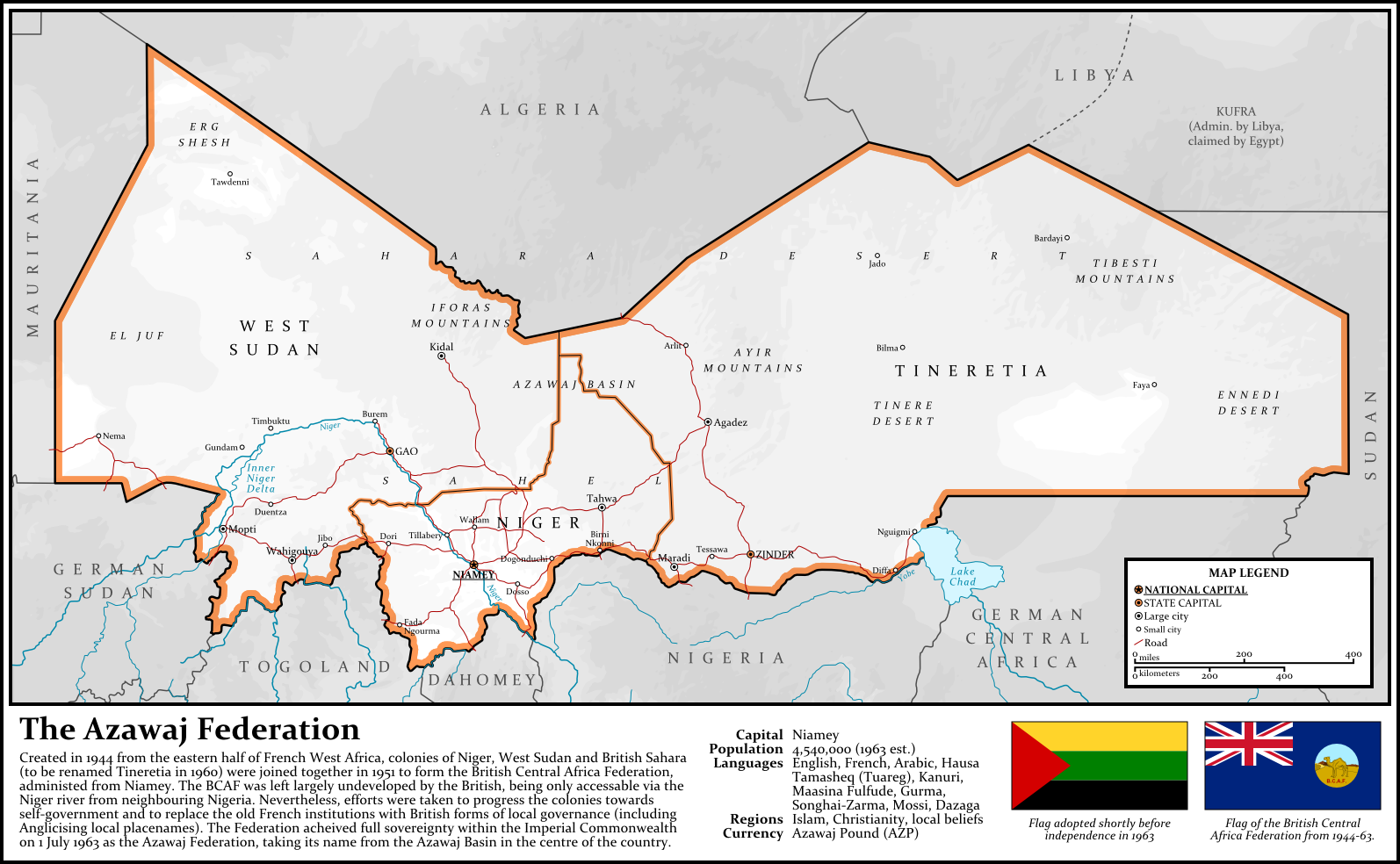 Watch
The map shows the Azawaj Federation upon its independence from Britain in 1963. The Federation consists of the three states of West Sudan, Niger and Tineretia which had previously formed the British Central Africa Federation. While each state has its own government (based in Gao, Niamey and Zinder), the country's economic and political heartland is Niger state which is also the most populous state followed by Tineretia and West Sudan.

This would be very unrealistic for one reason:

The majority of the population would be Hausa and not Berbers
Why not only taking Agadez from Niger?
Reply

Awesome work !

Reply

Reply

Great work, very interesting borders!
Reply

I take it Germany and Britain dogpiled France?
Reply

Reply

What exactly would warrant this? A fascist Britain emerging at the same time as a nazi Germany?
If that's the case, then i wouldn't expect decolonization to happen before 2000.
I'd prefer a PoD in Georges Boulanger taking over the French government, declaring war on Germany ASAP, and winning (the French army was in pretty good shape compared to Germany in the early 1890's). After that, Boulanger ends up angering the British in colonial squabbles, and a new war happens, one which proto-fascist France loses.
Reply