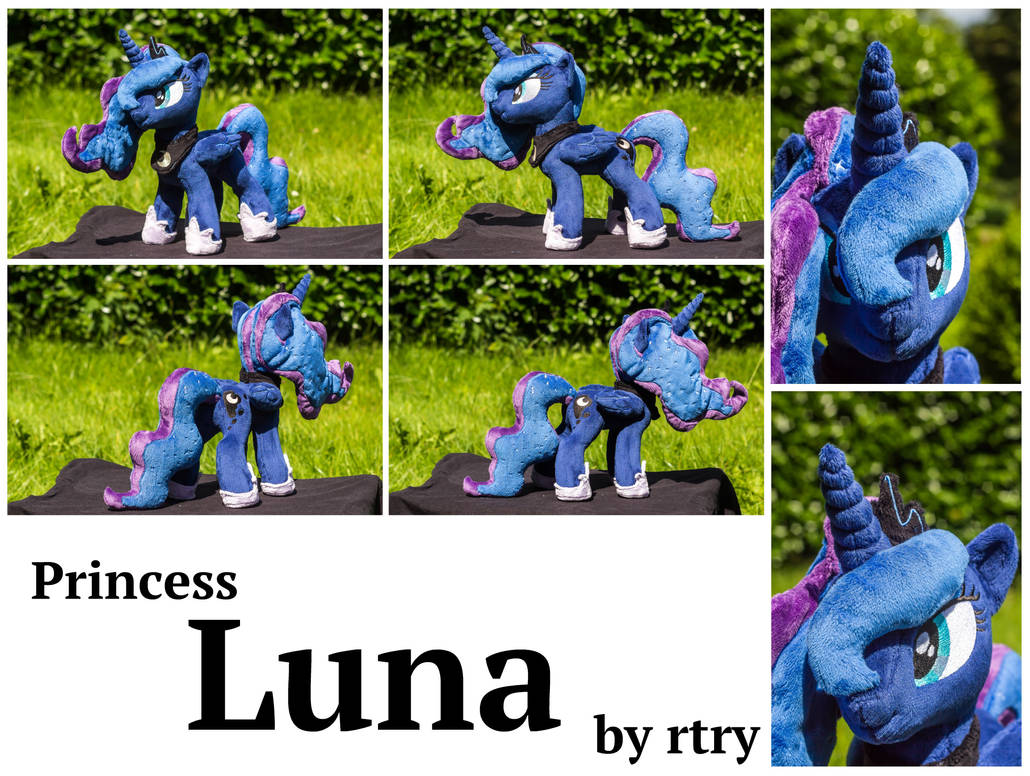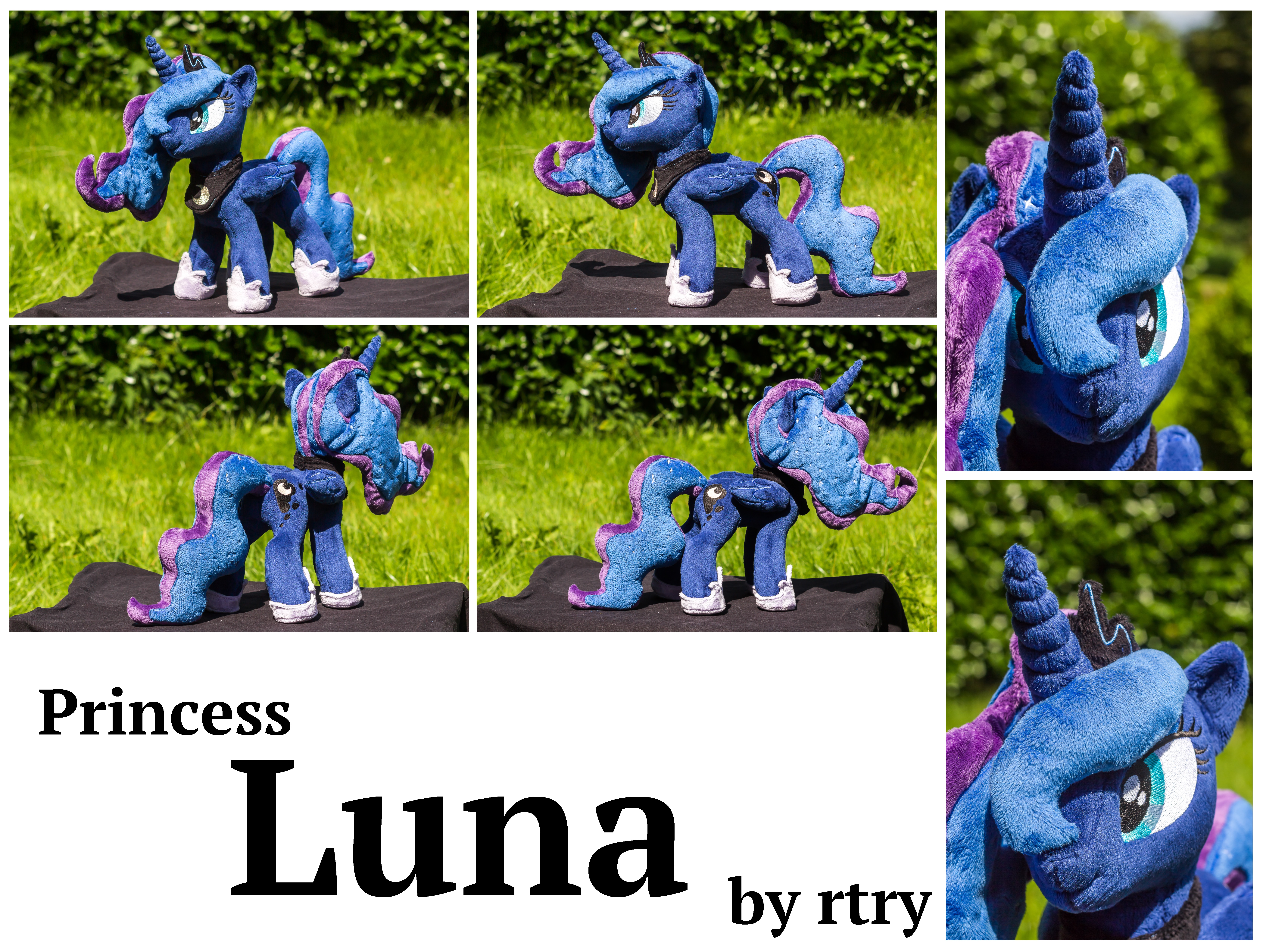 Watch
(don't forget to download for high-res pictures!)
sooomehow I forgot that I have some hundreds watchers in my channel ,sooorrrryyyyyyyy
This is princess Luna, obviously.... She was made back in July, where everything was bright and green outside
So let me bring you vibrant colours into your mind to forget about that winter weather!
Luna is (oh, I have to get a ruler ...) 36cm high from hoof to horn and mane to tail tip around 50cm
She is made out of Shannon minky fabrics and took maaaany hours.
Mainly because she is the prototype of my Alicorn pattern which I wanted to release month ago. But I was so busy in organising a MLP party for over 150 people here that I had to put everything aside for months...
She is not for sale 'cause she is miiiineeee

This Deviation was featured in the following Equestria Daily Post
www.equestriadaily.com/2017/12…
Thank you for providing pony material for all of us to enjoy

(This bot is unofficial, it is NOT affiliated with Equestria Daily. If you do not wish to get these notifications anymore, please just block this account.)
Reply
Luna in the daylight.

Reply