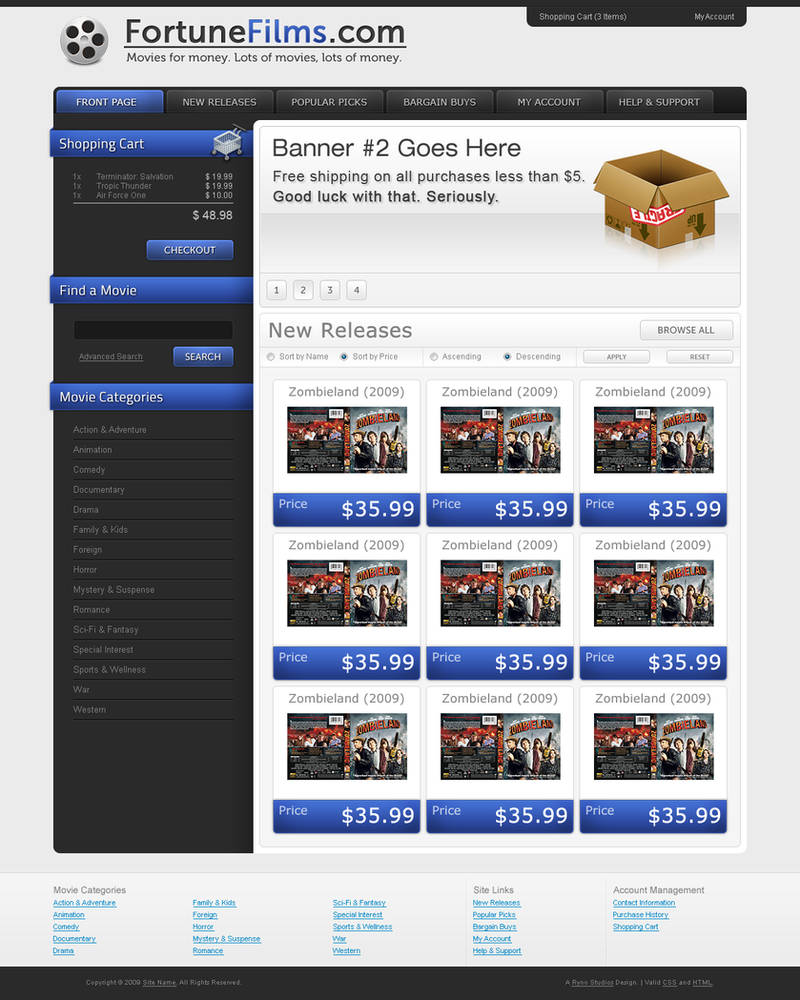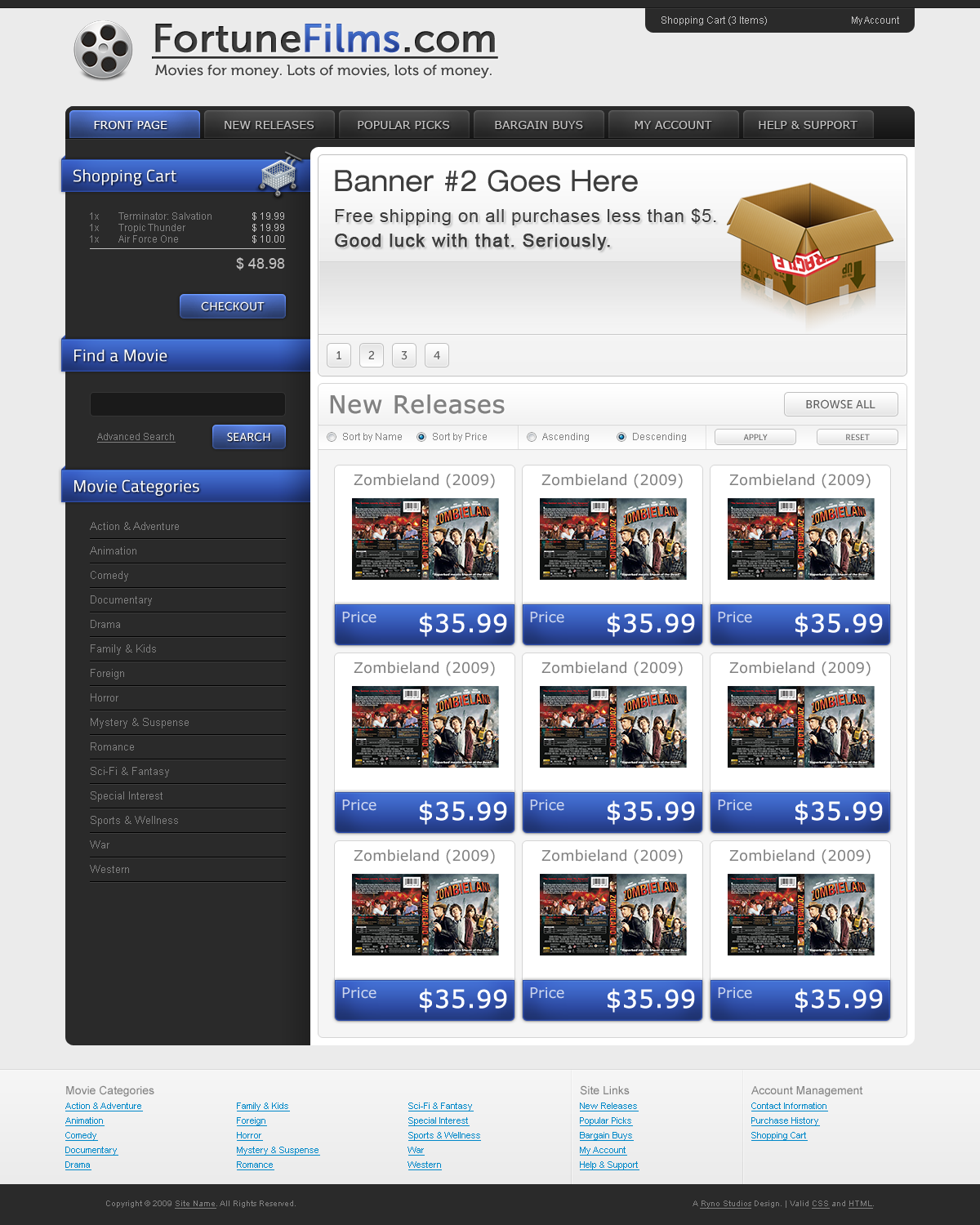 Watch
I made this for a school project; we needed to create a database-driven site using PHP and MySQL. The course was ended up being an introductory class, as no one enrolled (expect myself) had any PHP or MySQL experience, so I ended up being a teaching assistant in the course.
Anyways, the design is based off of my recent
Blog Design 02
.
I was told I am not allowed to link to the live version of this design, but if anyone is interested in seeing it in action, I would be willing to send you the link - just drop me a note.
This design is for sale; contact me for more information