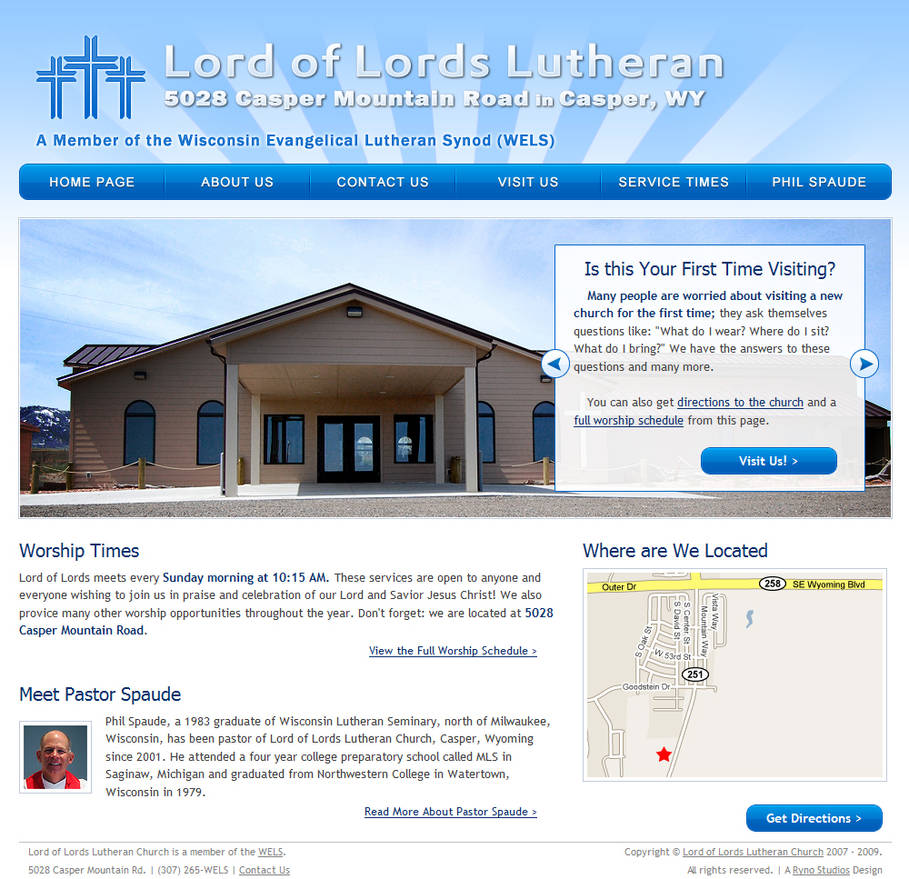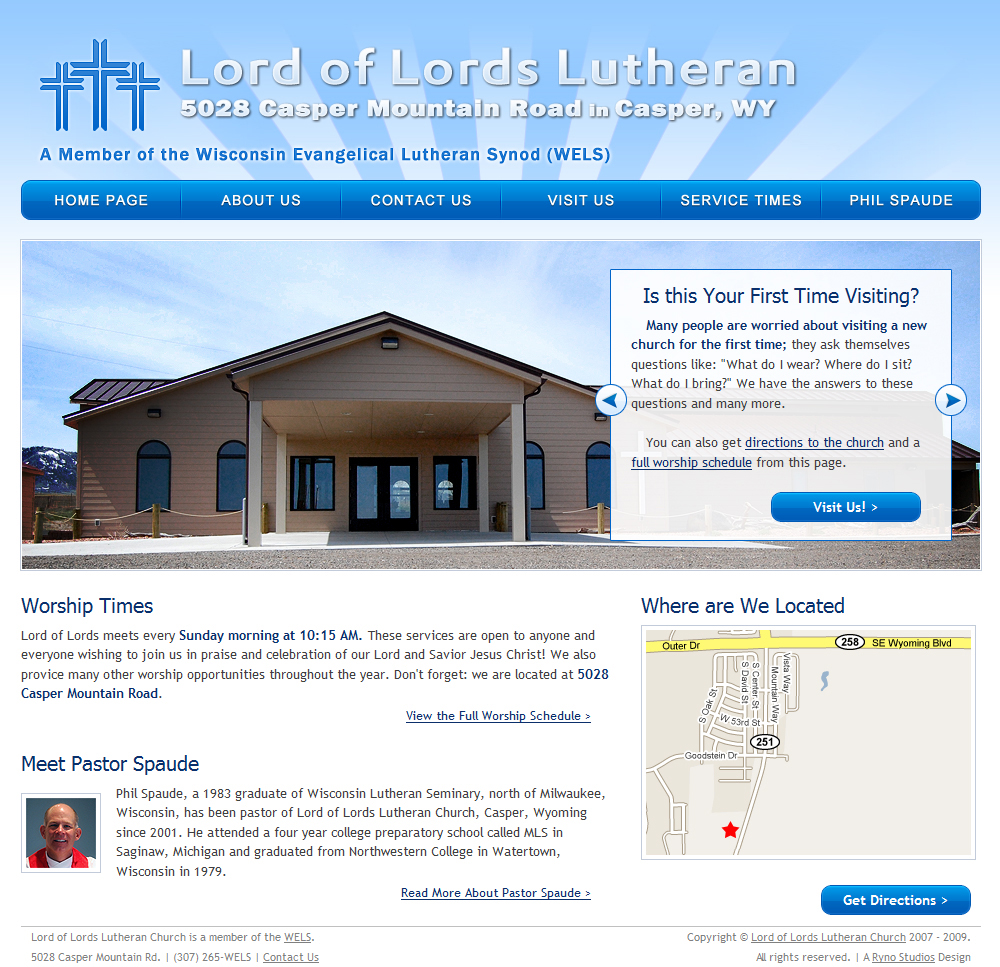 Watch
This is yet another design for the
Lord of Lords
church here in Casper. The old design (which I never included in my portfolio) was too dark and didn't seem to fit a church.
This design is quite simple, really, with the emphasize being on the home page. I was told to put a large image of the church on the home page, which isn't done that often anymore. So I decided I could put content on top of the picture, something that is a little more common. Then all I had to do was get a good picture of the church. With a little touching up in PhotoShop, I ended up with a picture that actually fits in the design pretty well.
This is another design that uses my custom jQuery slider plugin. Creating the plugin was a great learning experience, and I love being able to incorporate it into my designs easily.
I went with a white and light blue color scheme, as it feels very fitting for a church. The remaining pages are really simple. I may add more pictures to those pages to help break them up, but for this one I really just wanted the home page to be enough for as many visitors as possible.