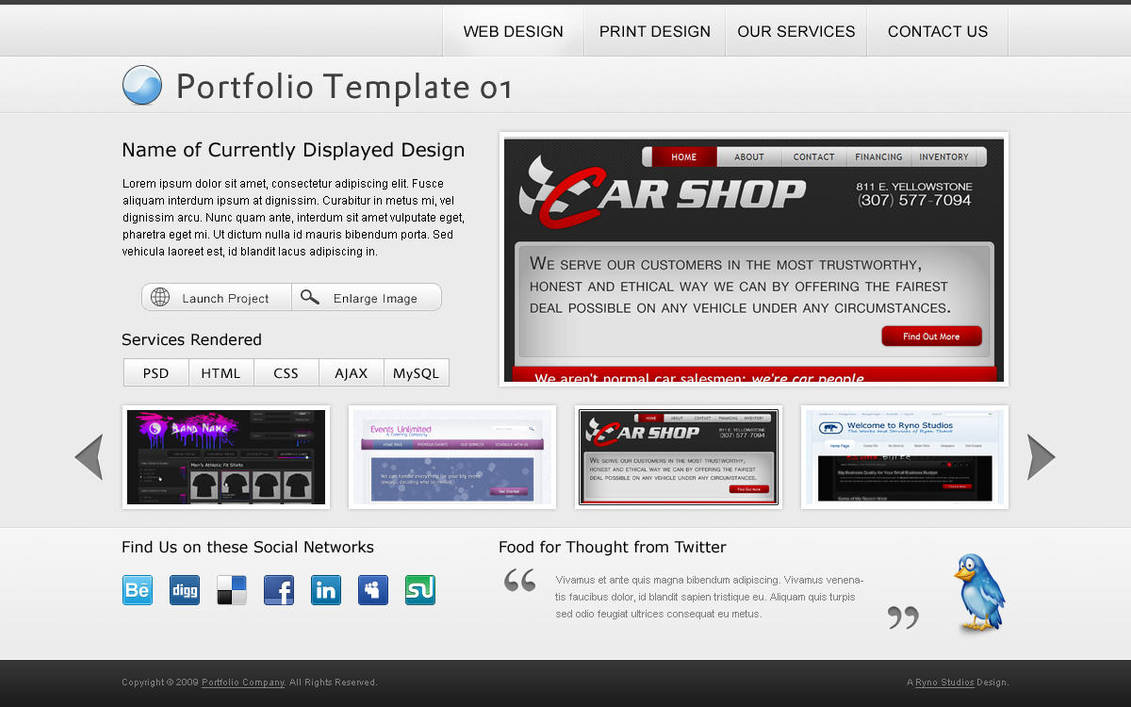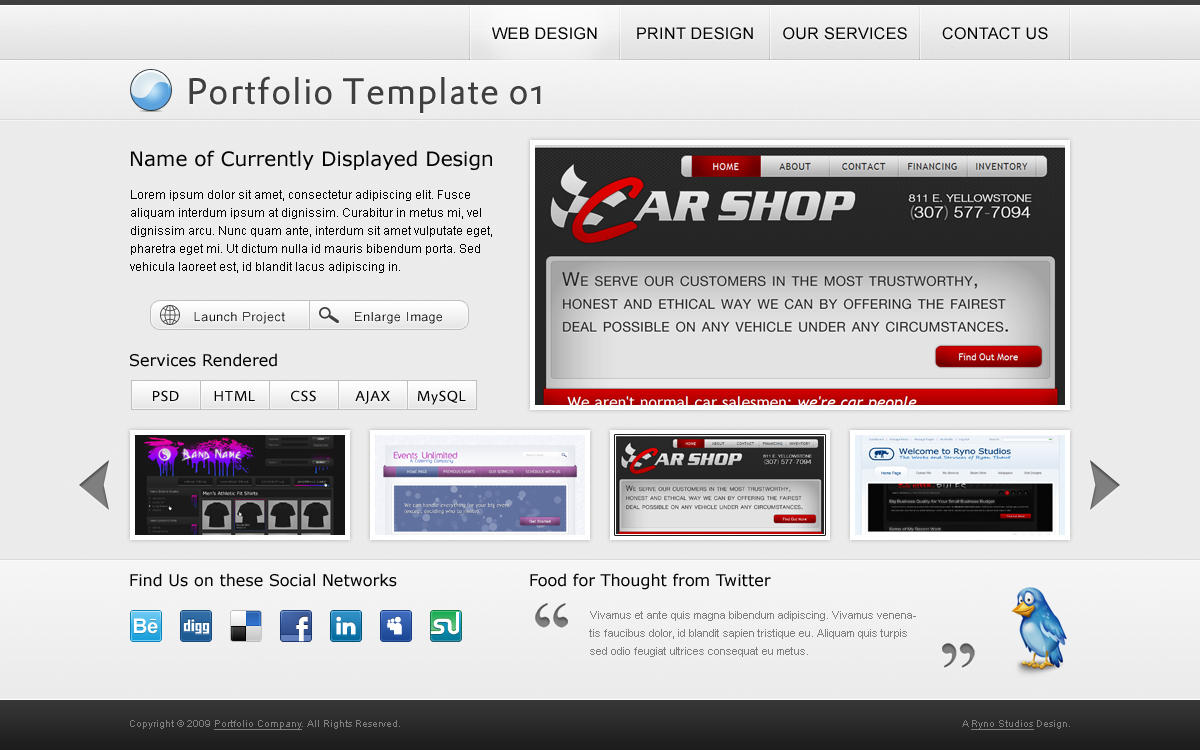 Watch
I felt like doing a portfolio style template for a change. My personal portfolios always have much more content than this template allows for, so it was good practice for me.

I used a neutral theme here; it started out as being blue, actually. I wanted to use a different color (since I do many blue designs), but I couldn't decide on any other color (or colors). So neutral it became.

This one is pretty simple, and this layout style seems to be trending right now.

This design is for sale; contact me for more information.

Reply

Really Sharp And Clean, Im

ing It
Reply

Simple, straightforward. It calls more attention to whatever images are to be displayed here. Great format for your portfolio!
Reply

Thank you. Personally I am still bothered by the lack of color in the design, but hopefully someone else will prefer the neutral color scheme.
Reply

Yeah, I'm sure this would be fitting for someone looking for a very crisp and simple layout. Someone who wants to show structure... unlike me... I would have that thing lookin NASTY with more grunge brushes than you could handle!

Reply

i like how you use very basic colors to go along with a simple yet sufficient layout. this would look amazing as either a html or flash portfolio. if i hadn'tve known better i would've tried to click on a few things hahaha. altogether an amazing job.
Reply