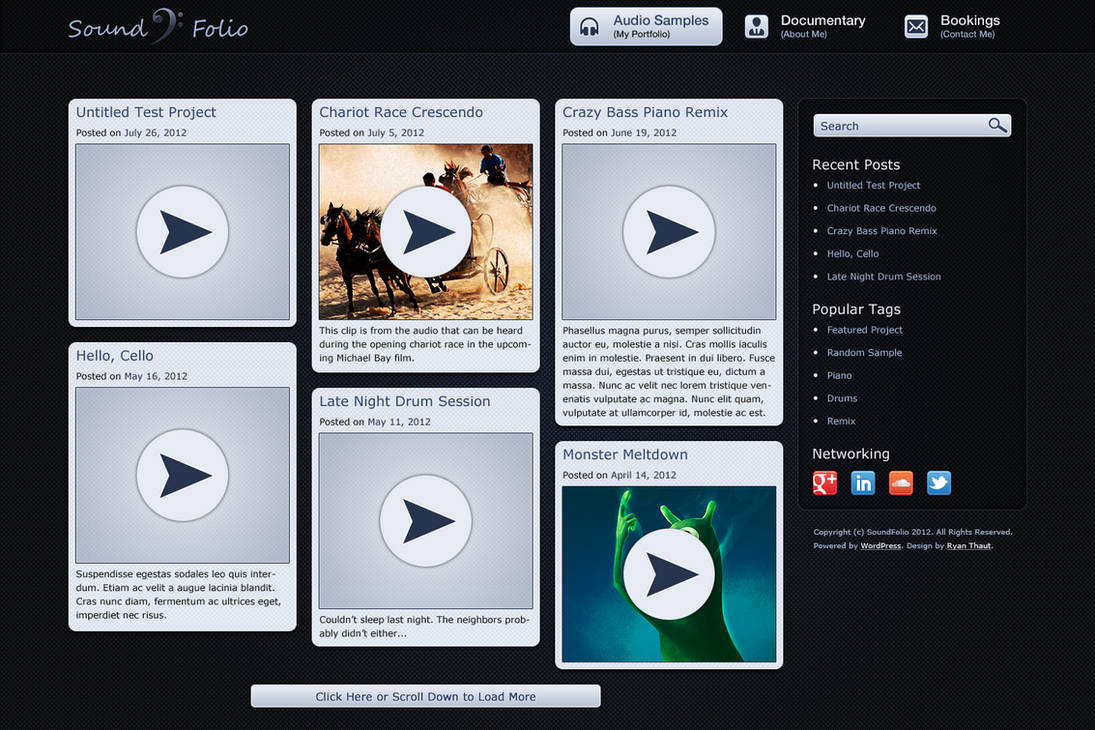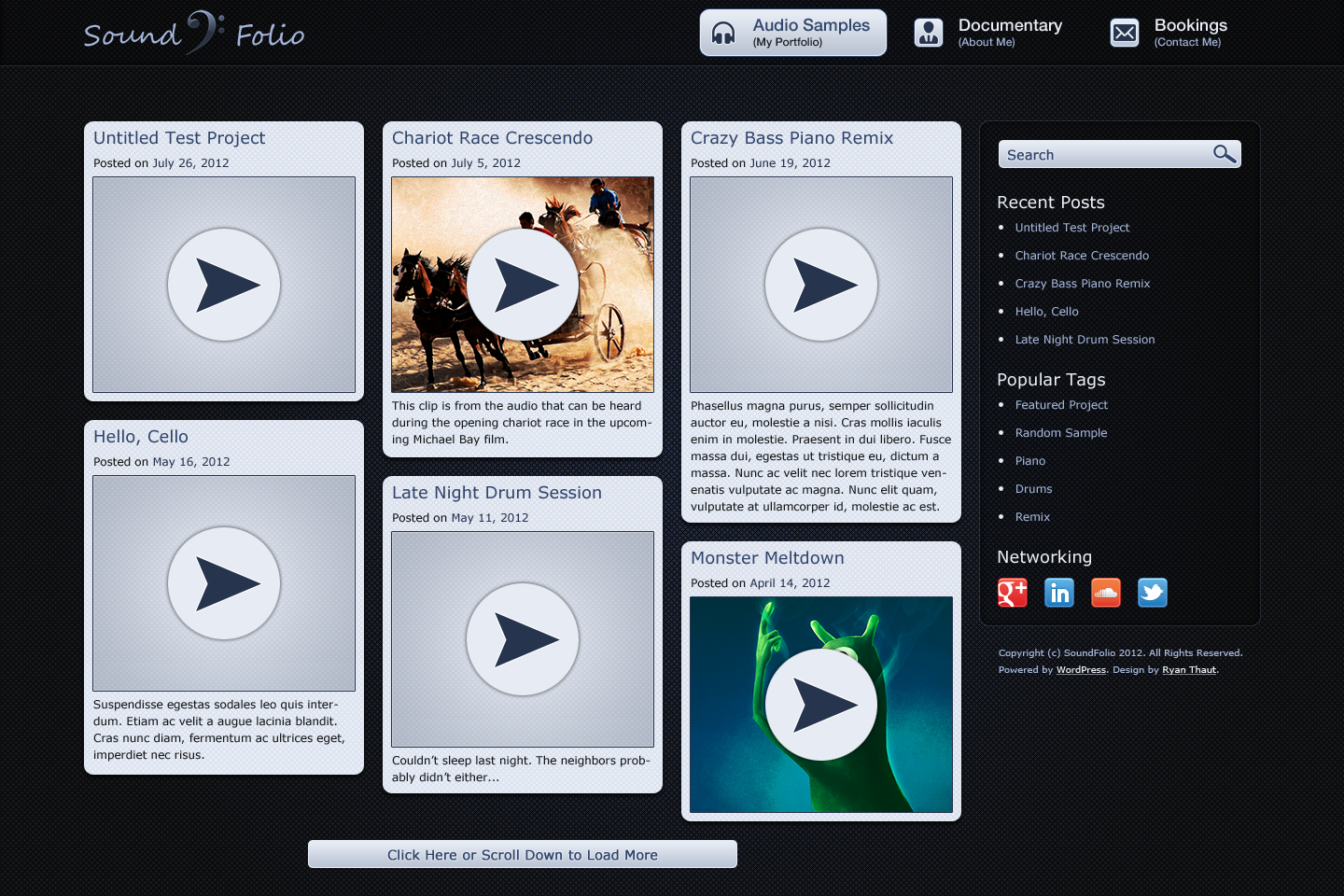 Watch
I have a friend who was looking for a WordPress theme to showcase his audio portfolio. It seemed very odd to me, as every portfolio design I have ever seen have focused on the visual presentation of work, but his portfolio is just audio clips.
So I worked on this design on and off for a few days, trying to decide how best to build a portfolio of audio clips. My only assumption was that his work would actually be uploaded to
SoundCloud
. I was not able to find documentation of their widgets (as it requires registration), but I imagine with some CSS the design here could be easily created with their HTML5 widget.
I wanted the design to accommodate entries with and without descriptions, as well as designs with and without Featured Images, and I believe using this grid system (with AJAX to load more entries dynamically) was the ideal solution.
The image in the lower left entry is a modified version of
Prux2 the Alien
.