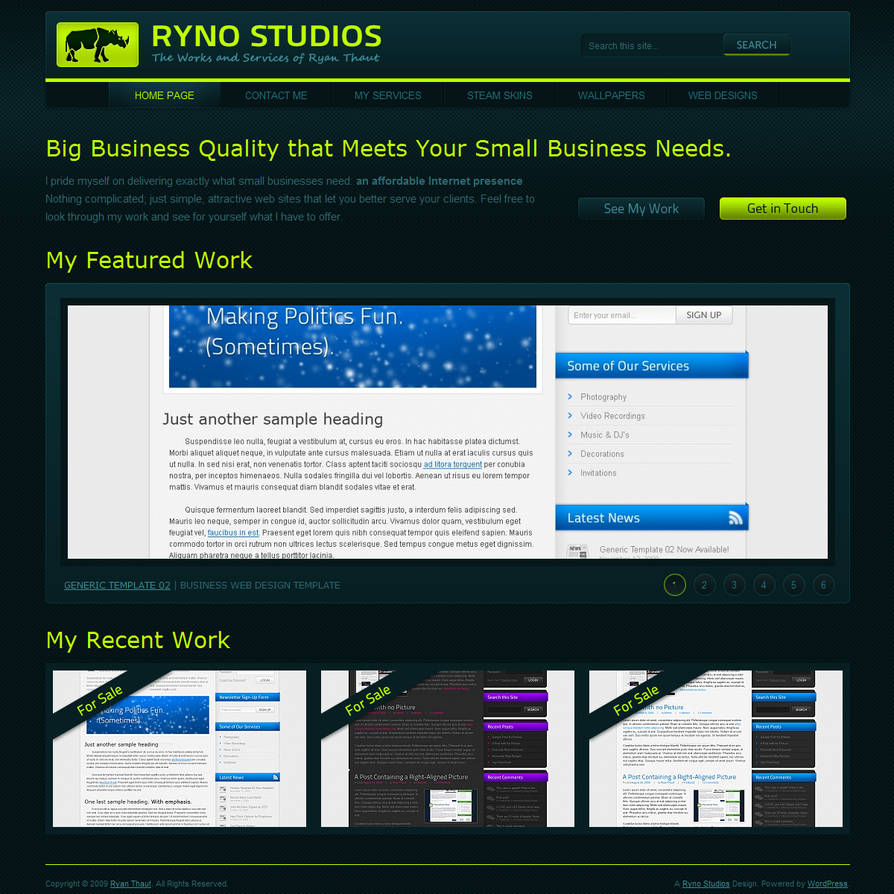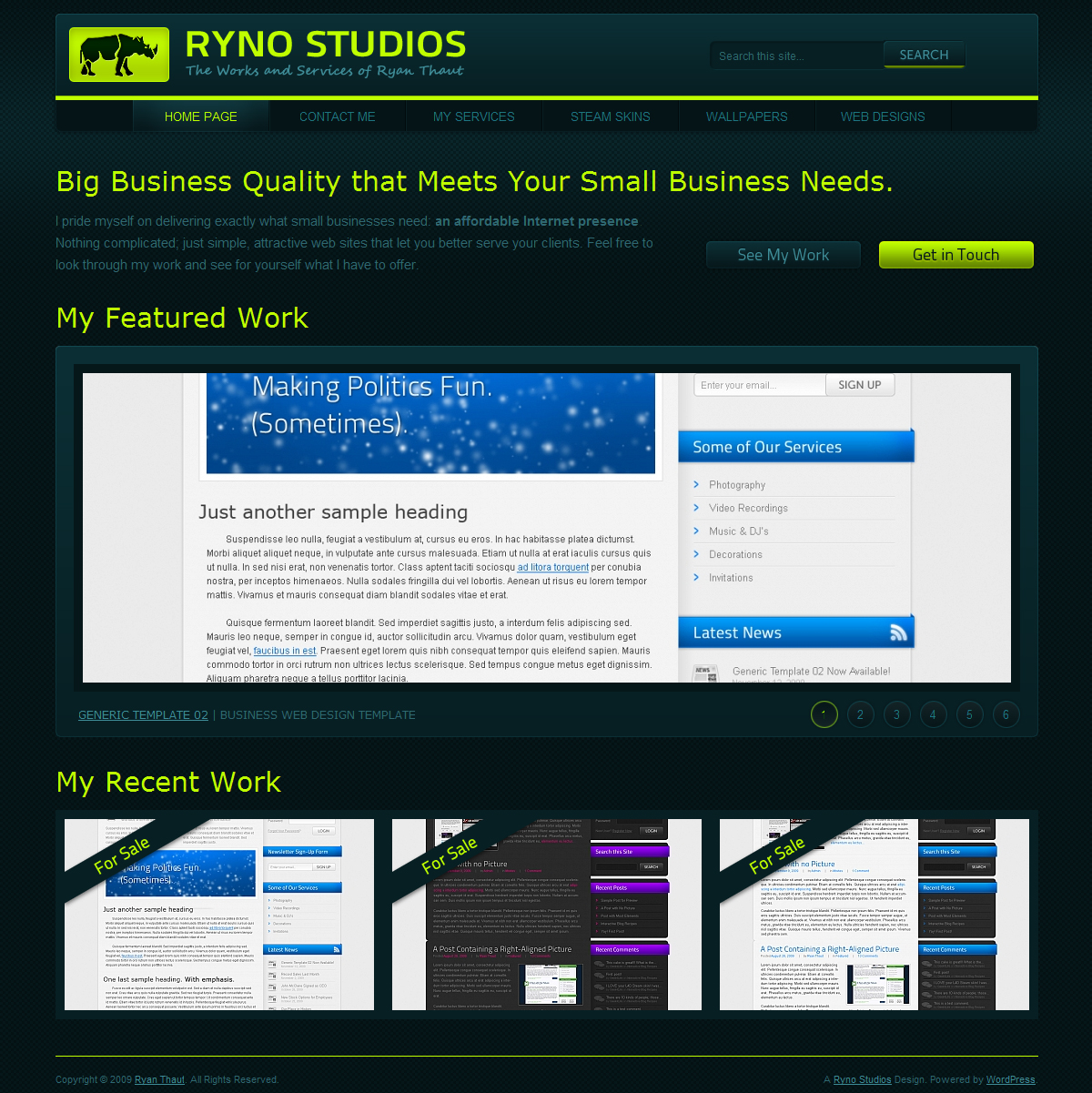 As much as I like making light designs, I had the urge to make a darker version of Ryno Studios. This time I stuck with it, though, unlike most of my dark concepts.
I really like the color scheme I finally ended up with; it is completely different than what I would normally do.
This design actually went through several revisions, all of which I posted on
DesignersCouch
, before I felt comfortable enough to call it "finished."
View Live:
Ryno Studios
Comments and suggestions are always welcome!