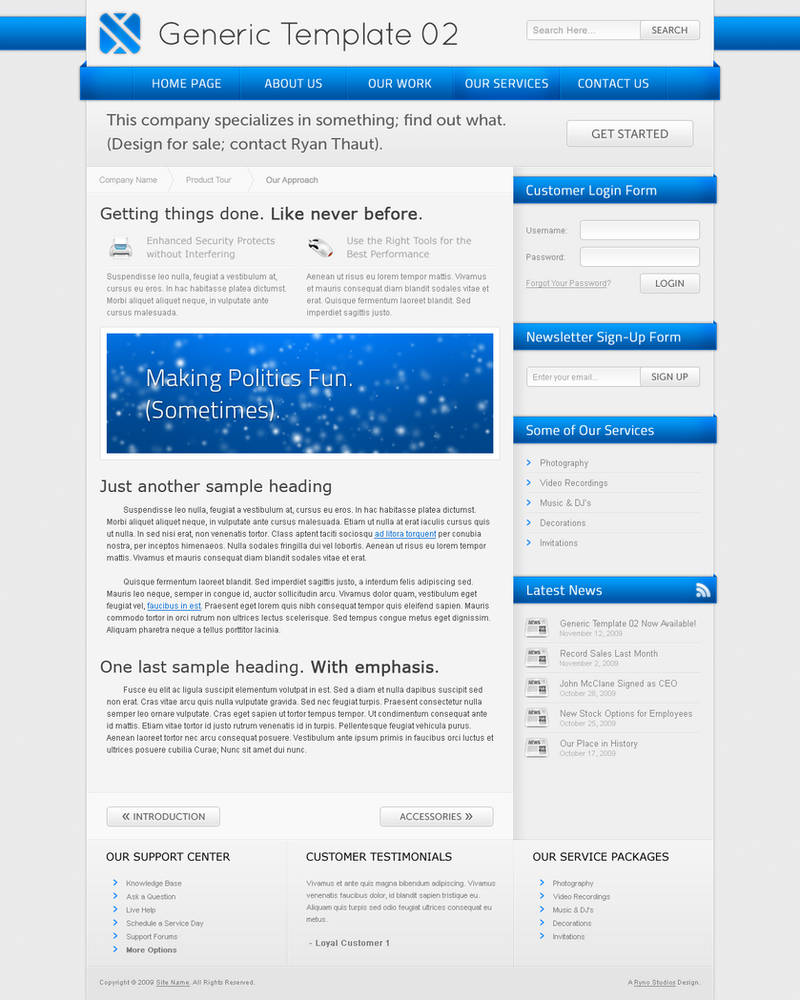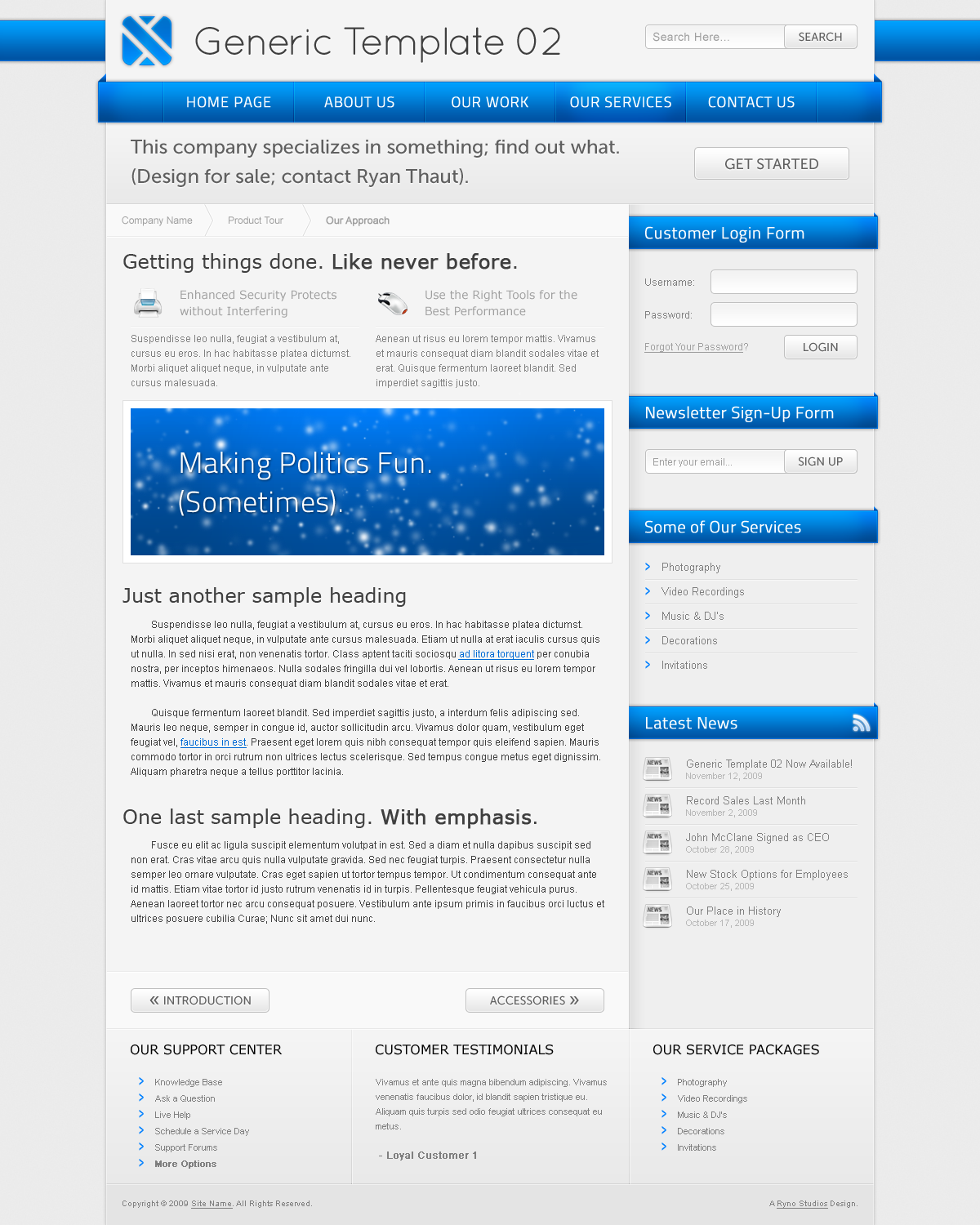 Watch
I figured it was time to take a break from blog designs, but I haven't had much down time lately. So I decided to turn my recent
Blog Template 02
into a business template.
I think it turned out very well. I still love the color scheme, and I am happy with the overall layout. The navigation was a little different, than my recent stuff, but it seems to fit very well.
I might offer this in other color schemes if any one is interested.
This design is for sale; contact me for more information.