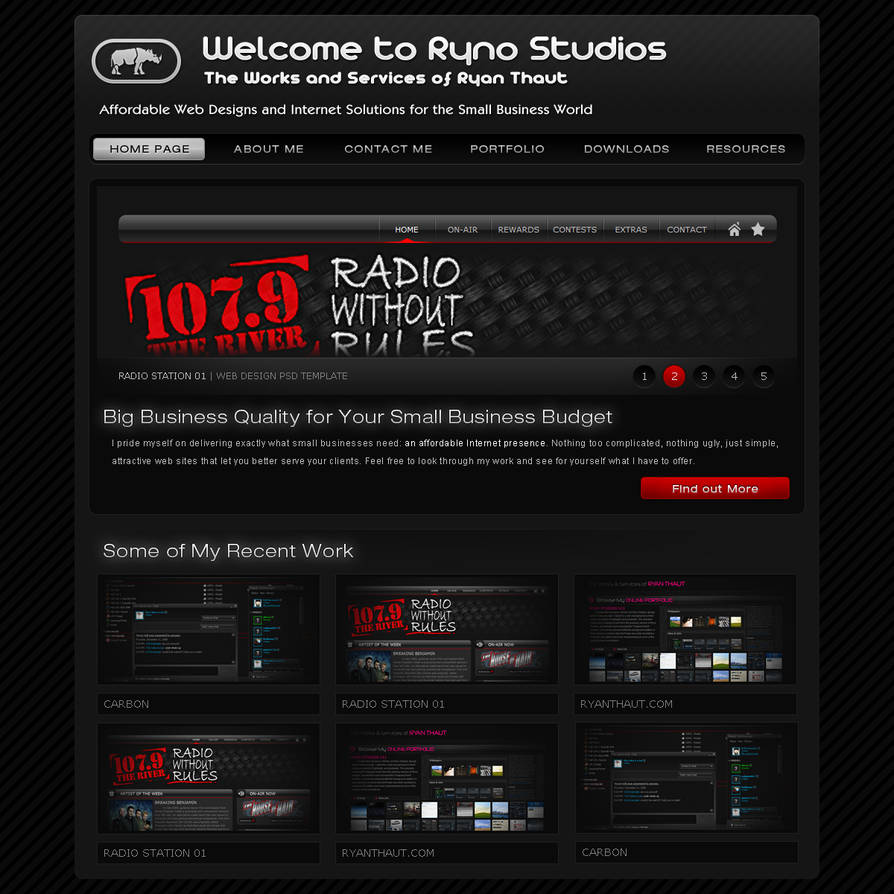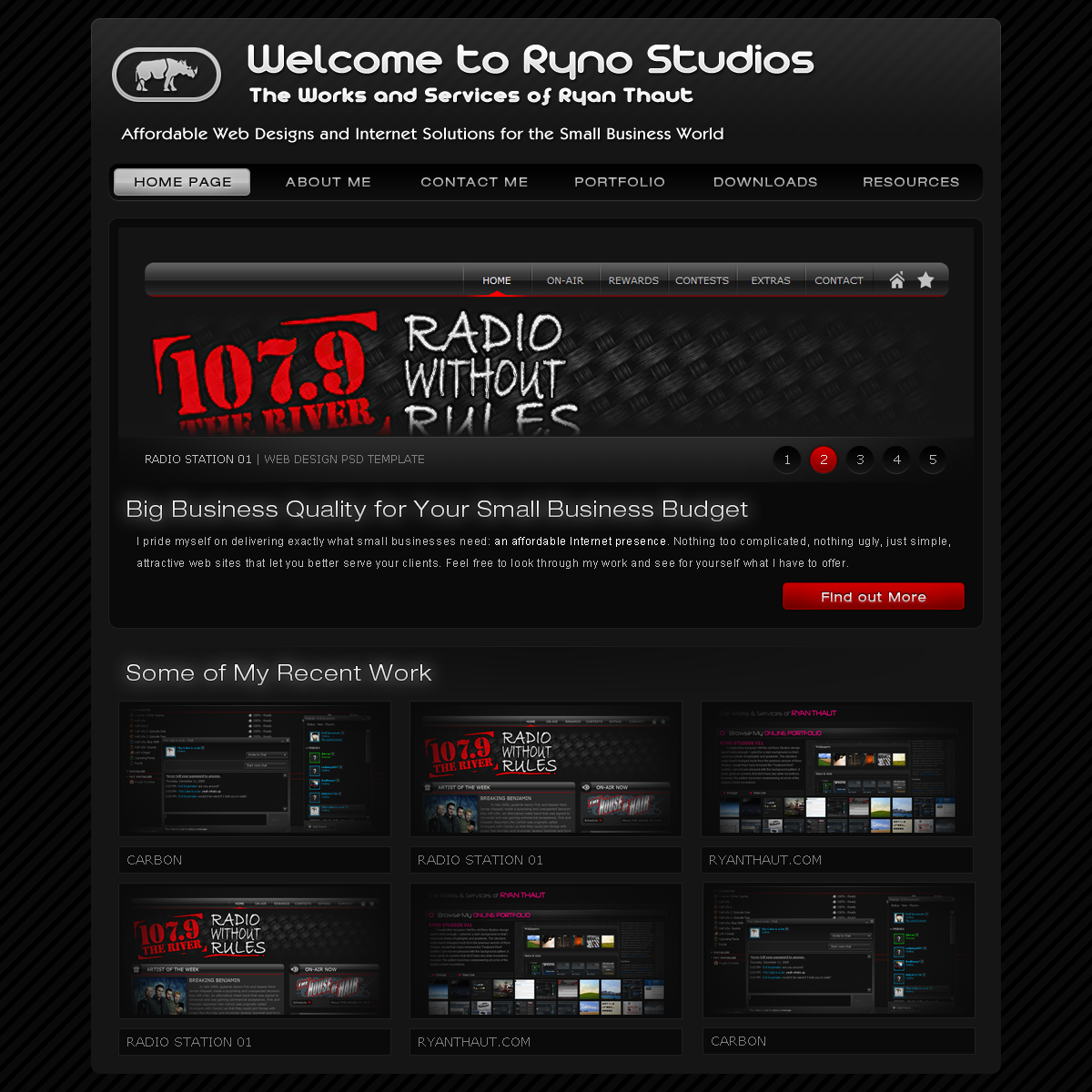 I am not sure if I am going to code this; initially I just wanted some more practice on designing things.

Dark layouts are pretty tough to pull off; this one turned out OK, but the problem is adding some preview images. Many of my designs have light background colors, so they look weird when placed in this design. That's why all 7 previews (the big one at the top and the 6 at the bottom) are my dark designs. If anyone has any suggestions on how to display bright previews on a dark design like this, I would love to hear them.

I didn't add a footer to this design. I felt that there really wasn't much of a reason to add a footer. Perhaps some of the other pages would have a footer, especially if they were long pages.

I planned on having the top preview images fade out/in, rather than sliding. It would be rather simple via jQuery. Since the preview image is pretty short, I would code it so that clicking on the large preview image would take the visitor to a page for that design, where there would be a full-sized preview.

If anyone is interested, this design is for sale. I might code it eventually, but for now I am going to hold off.

I guess you could initially place a dark shade on top of the bright (or just all) previews and make that go away (fade/slide/at once) with a mouse-over or something.

Looks a bit like a red winamp bento skin.
Reply

Yeah, that's a good suggestion. Thanks.
Reply

Is there already some diagonal (/ /) shadow in the current design? Maybe you could exaggerate that a little bit more (//) and make it 'open' itself with a mouse-over (/ /). I guess you can't do that on dA, because it's more like a screenshot, not an interactive website.
Reply