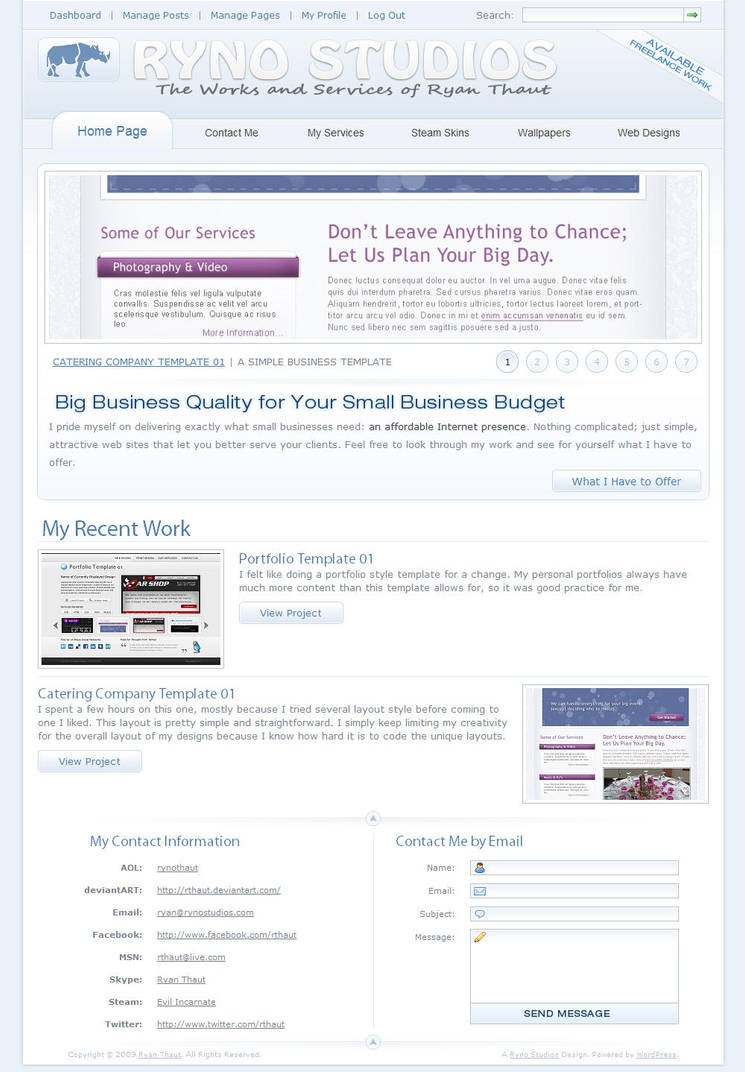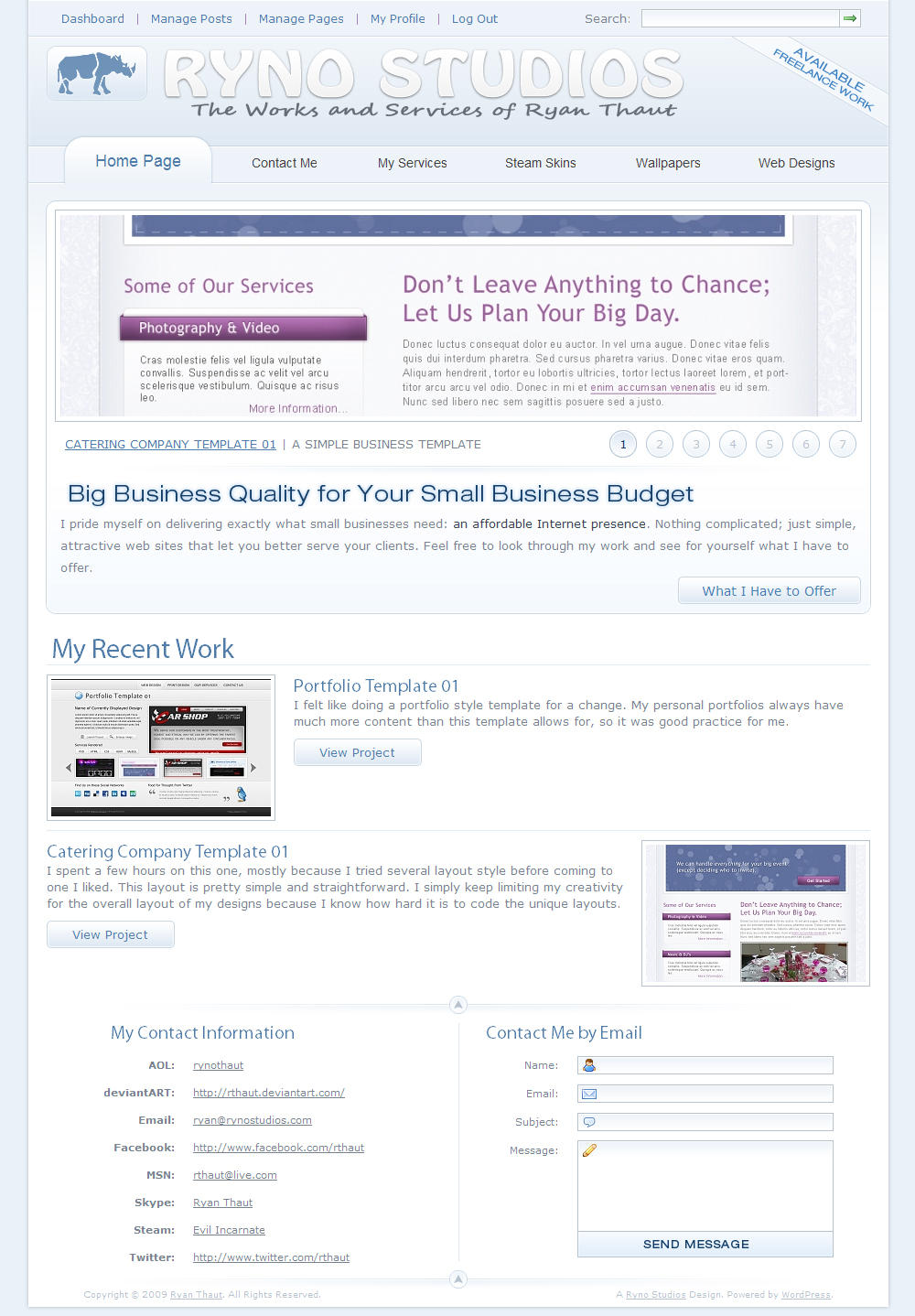 I did the mockup for this design about two weeks ago and
submitted it on Designers'Couch.org
to get some feedback. It uses elements from several of my recent designs, including the Featured Work section and the Navigation section, but I had to remake 95% of it.
I really like the color scheme; I know most people love black/dark designs, but I prefer bright ones. I guess they just match my style and personality better. Plus dark designs often suffer usability issues, especially considering how how varied monitors can be these days in terms of color calibration and brightness.
After leaving it set for almost a week, I decided I really wanted to code it as a replacement to the design I had for
Ryno Studios
. So I did just that. It took about 5 hours to work it into a complete website using the database and content management system I had set up. But I realized I should try to migrate this design to a WordPress design.
It really wasn't too difficult of a process, since I was already using PHP and MySQL for my CMS (just a database and loop functions to process query results). The hardest part was actually finding out how to pull the information I wanted from WordPress, so I spent lots of time reading the docs for all sorts of function calls. I had to create a few of my own functions, but nothing too nasty. I actually started with the default template. First I deleted the pages I didn't need, and then I removed the sidebar from all pages. After that it was just a matter of replacing my code with the WordPress code.
EDIT - September 7, 2009
This is the current live version. I have changed many things, including the logo, thumbnails, and alignment of many elements.

You can see the original design here: Original Design

While I do like the logo, it's quite reminiscent of Ecko Industries. Just a tip.
Reply

if u need some "Critique": it feels disturbing to read bright grey letters on white background. no contrast at all on the edges. i like the old design better.
Reply

Thanks, I'll keep that in mind. I guess I need to remember that not everyone has their monitors calibrated properly, which could easily make this hard to read.

What part are you referring to when you say "no contrast at all on the edges?" The only part I can think of is the header having low contrast with the background color, but that was intentional.
Reply