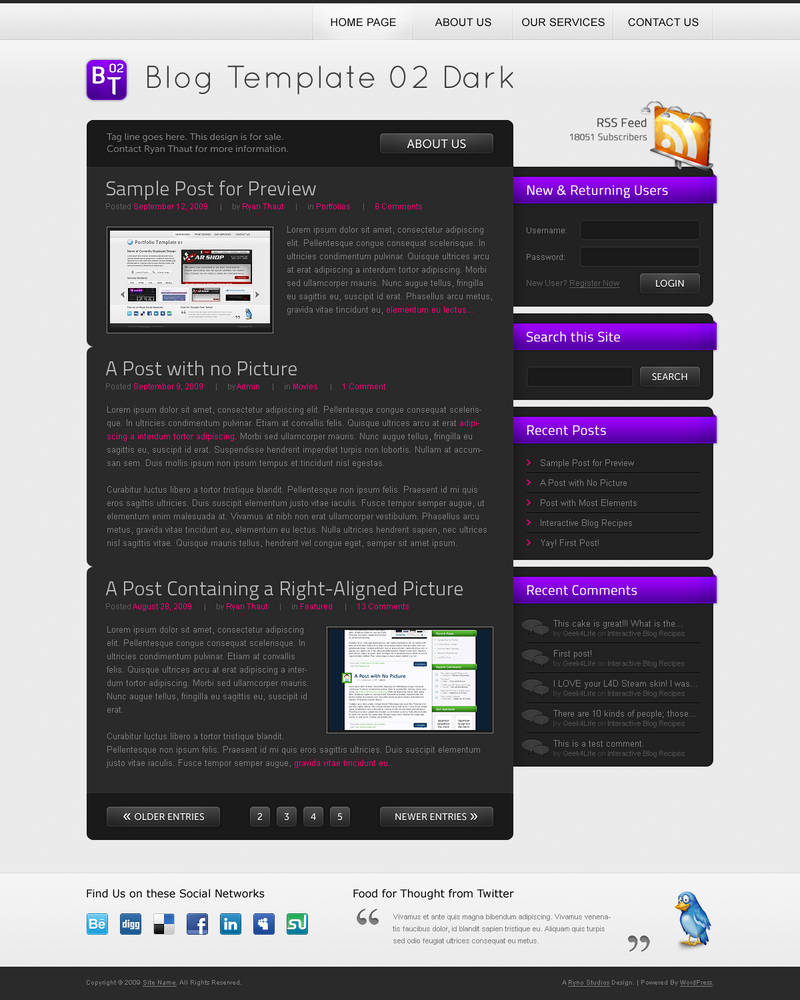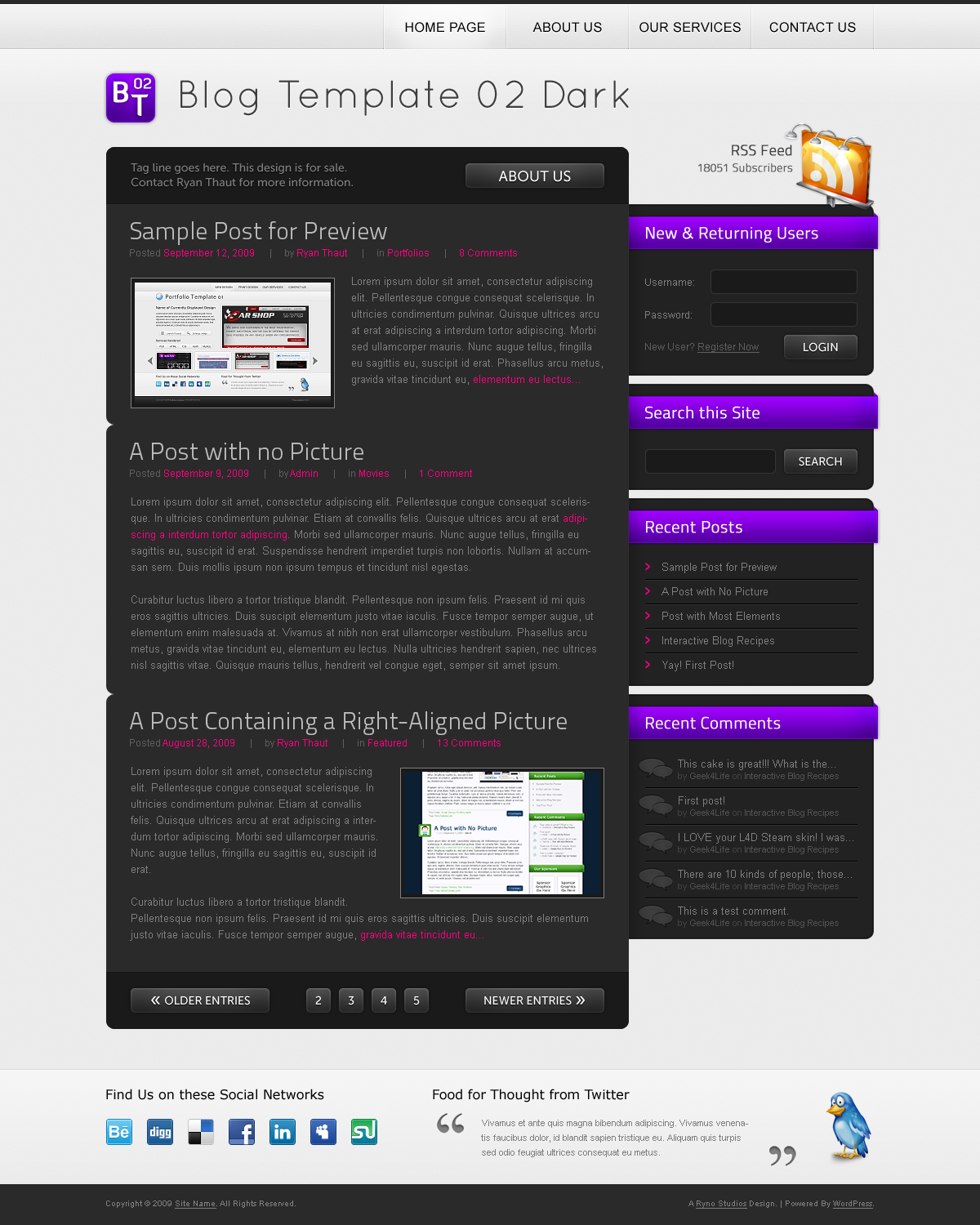 Watch
This is a variation of my
Blog Template 02
.
I am simply showing that it is possible to have this design in many color variations.
This design is for sale; contact me for more information.

Fantastic...very clean. Only thing would be to make the regular text a tad more white, but otherwise, it's still very readable. I just need glasses so it's a little harder for me to see light greys.

Reply

Thank you.

I don't usually do dark designs because I have a hard time reading light text on dark backgrounds. I never understood how people can prefer that over dark text on light backgrounds...

I will try to brighten up the text a little bit; thanks for the tip. I never seem to get the right contrast in my text on dark designs, which is usually why I stick to light-colored designs.
Reply

I still prefer dark text/light background. But, it can be just as readable the other way. I do like your style with the latest template...pretty easy on the eyes and I'm starting to like dark a bit more. The deviantART green with black text actually looks great and easy to read. Maybe a variation with a grey would look nice too.

Reply