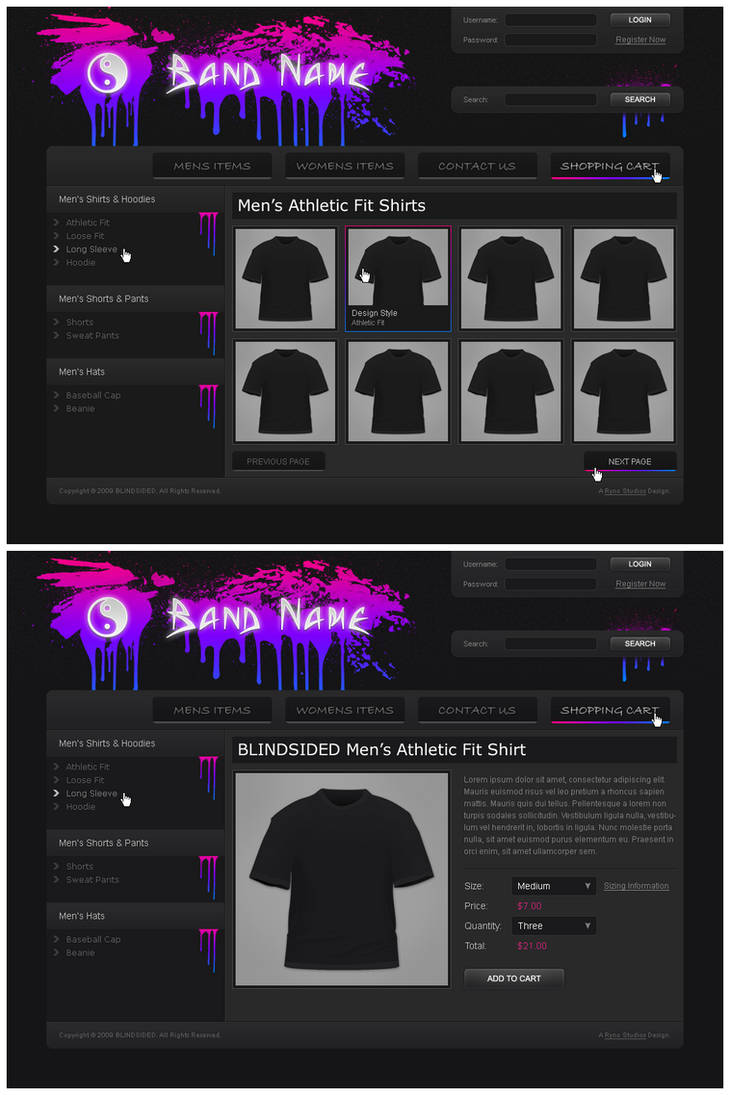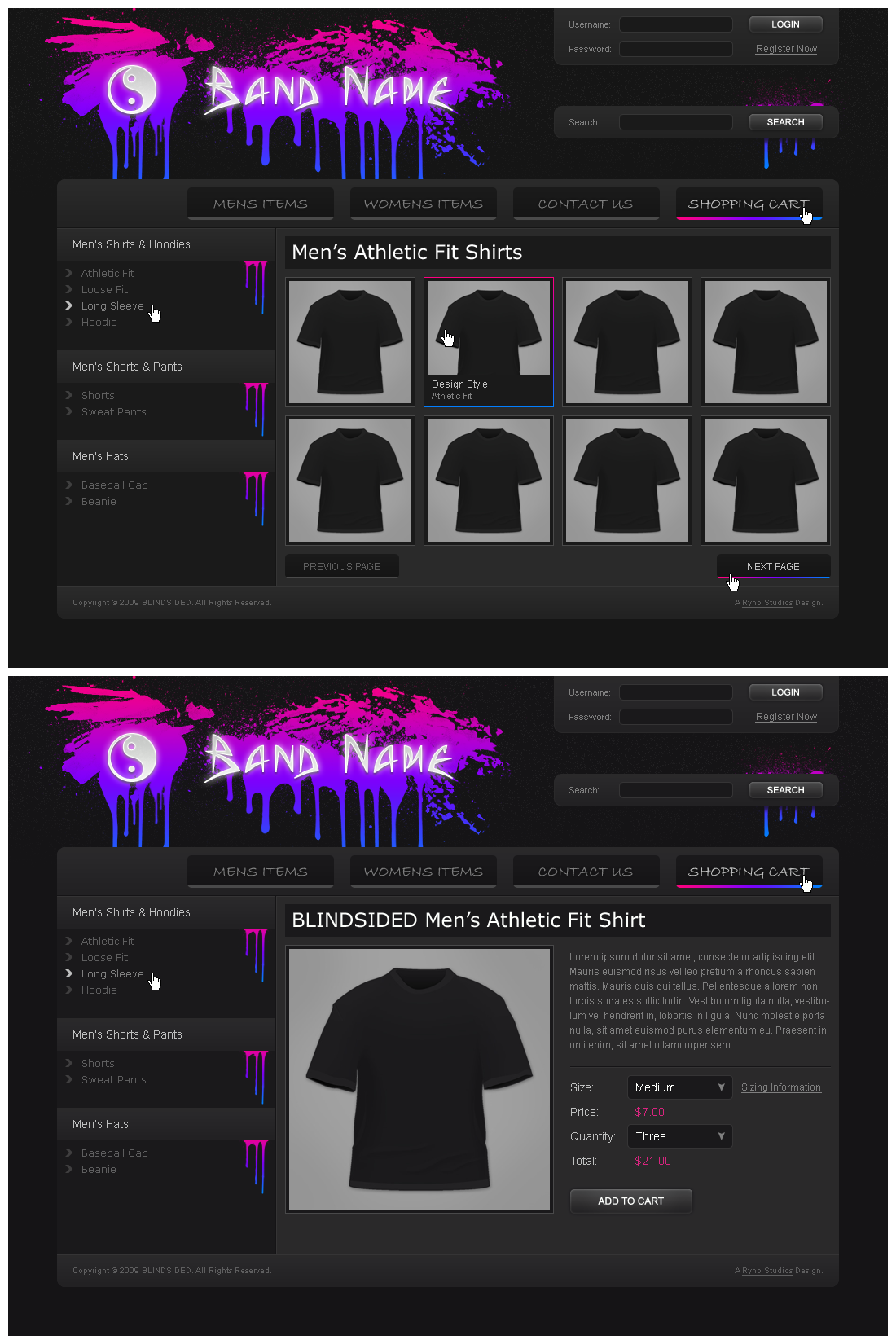 Watch
An acquaintance recently informed me that he wanted a website to sell his band's merchandise through. In the end we decided going through
CafePress
would be much easier for him to manage.
Nonetheless, it inspired me to create a simple design that could be used to list and sell band merchandise. I knew from the start that I wanted a design that would work well for only a smaller inventory, like less than 50 items total. That is why this design would likely be the same width and height on all pages.
When I started designing this, I was just doing it in gray-scale, as my friend's band's merchandise only came in black with the logo printed in white. It wasn't until the layout was fully completed that I decided to add the color and spray paint effects.
I really like the concept with the spray paint and drips, but perhaps my execution could be better. I know this motif has been done to death with band stuff, but it works well.
This design is for sale; contact me for more information

The color certainly does accent it, and I agree with you regarding the splatters. Love the logo, too.

One thing that bothers me slightly is the top four buttons. They come off as a bit too dark overall, especially with the grey text. Maybe white would've worked better to draw attention?
Reply

I agree with you about the top navigation buttons. I originally had the colored line underneath all four of them, and then had it brighten up when the cursor moved over them. But to me that felt like it drew too much attention. I will play around with a brighter text color to see if I can find a good balance.
Reply