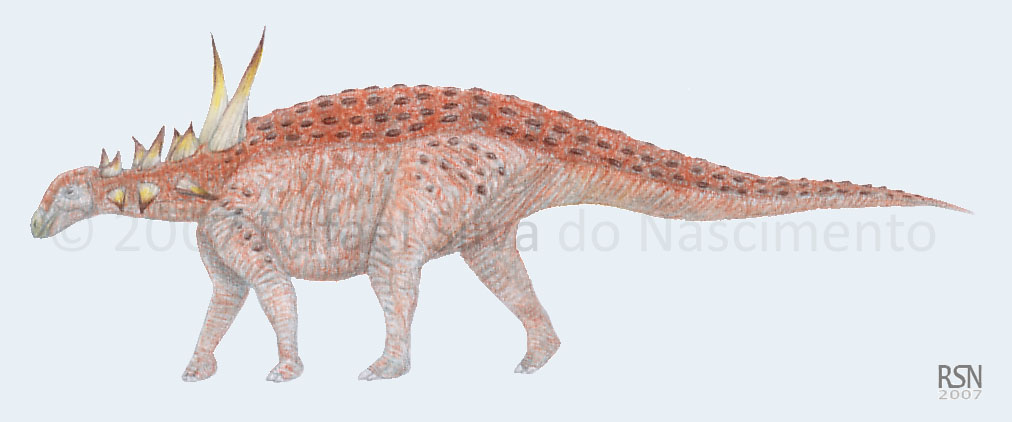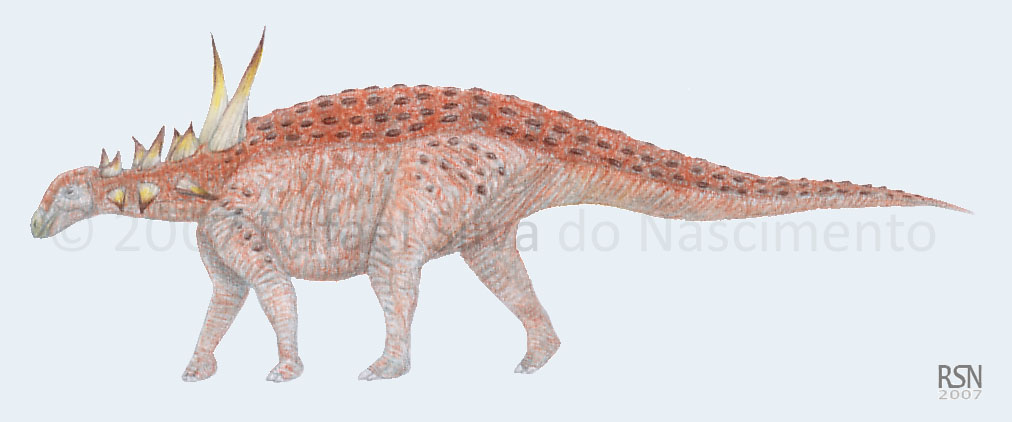 Watch
The first dinosaur discovered in Artarctica (but not the first to be named), ''antarctic shield''. Most hypothetycal. It was a small nodosaur, about 4 m long.

Estou envolvido em um projeto no qual também terei de conceber a aparência para um Antarctopelta. Com certeza é um desafio, pois essa forma é conhecida apenas por cacos pouco informativos. No paper coloca-se em dúvida inclusive a real posição sistemática do bicho, que reúne caracteres tanto dos Ankylosauridae quanto dos Nodosauridae.
Reply

É difícil isso. Eu acho que ele era um nodossauro, até ligando ao Minmi paravertebra da Austrália, que era ligada à Antártida antigamente, né?
Reply

É uma possibilidade, embora apenas a conexão talvez não seja de todo suficiente. O próprio Mimni tem sua posição sistemática confusa, e temos que considerar a dimensão temporal que separa ambos os animais: a forma australiana é do Aptiano, enquanto a antártica é do Campaniano, se não estou enganado.
Reply

the art is fantastique as always, the fav is also for bringing a new dinosaur species to my attention!!

keep it up!
Reply

Wow! Look at all that detail! Nice use of color too.

Reply