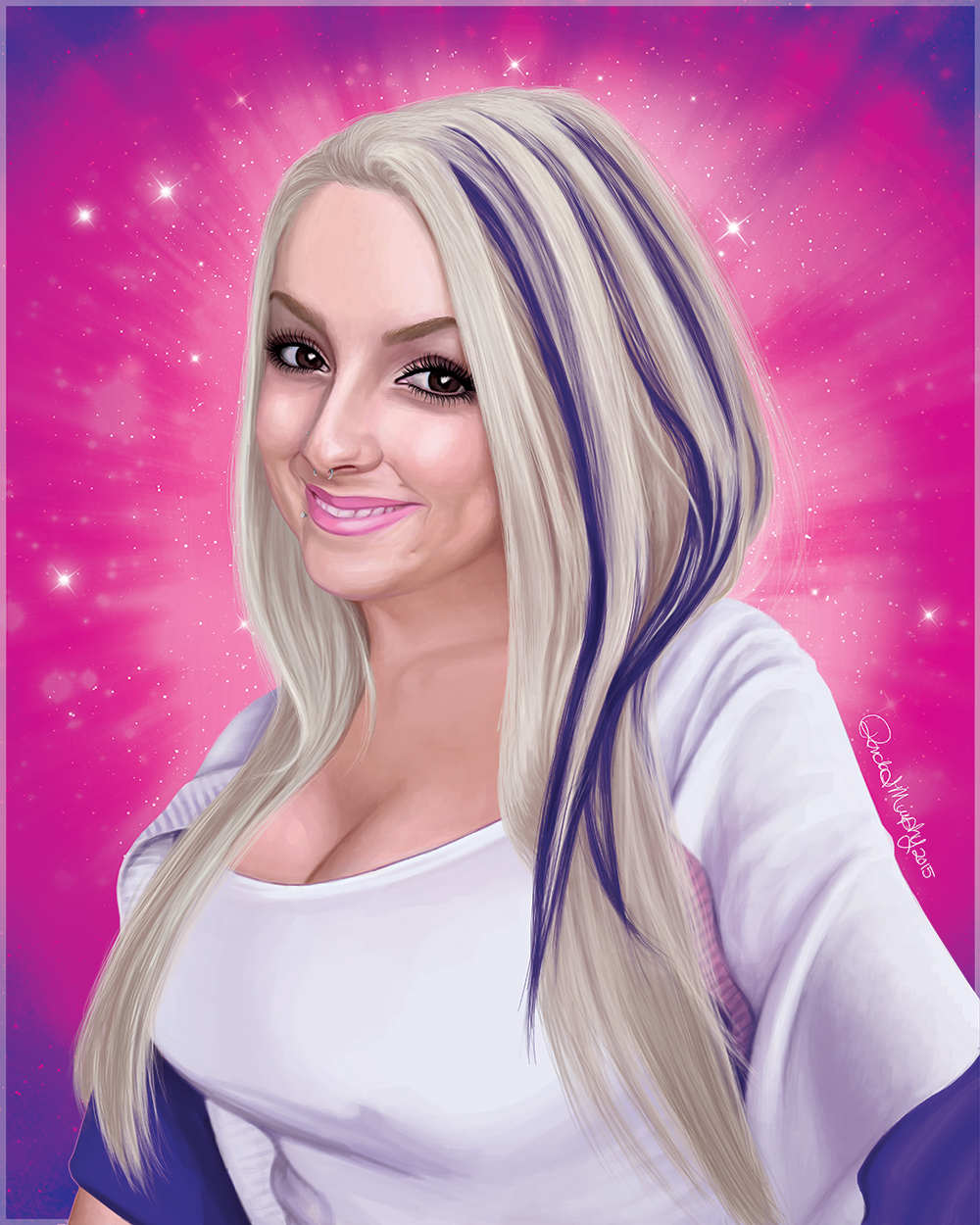 Definitely, my favorite YouTube chick. She has a fabulous personality and has a positive look on life that I appreciate. Opposite to someone like me who has been called the human Grumpy Cat. She's also genuine and confident, which is something I relate to and don't see a lot of in this world. Inspiring person. She helped me be more confident to be me... bright colors and kid's hair accessories and all.
She talks beauty products, clothing, foods, real talk, life talk and just kinda hangs out with you, in a way.
Check her out at her main channel:
www.youtube.com/user/PiinkSpar…
Made using...
Photoshop CC 2014
Wacom Intuos 5 Pro drawing tablet
Reference images from her Instagram
------------------------------------
*If you plan "to copy, distribute and transmit" this artwork like the Creative Commons license says, you are required to give me credit for my artwork with a link to my gallery and contact me through deviantART or by e-mail - RSMRonda@gmail.com to notify me if it is displayed in a public of any kind. In other words, if you're just e-mailing a copy to your friend, you don't have to tell me. But if you are posting my work on a public website, you must notify me. Thanks