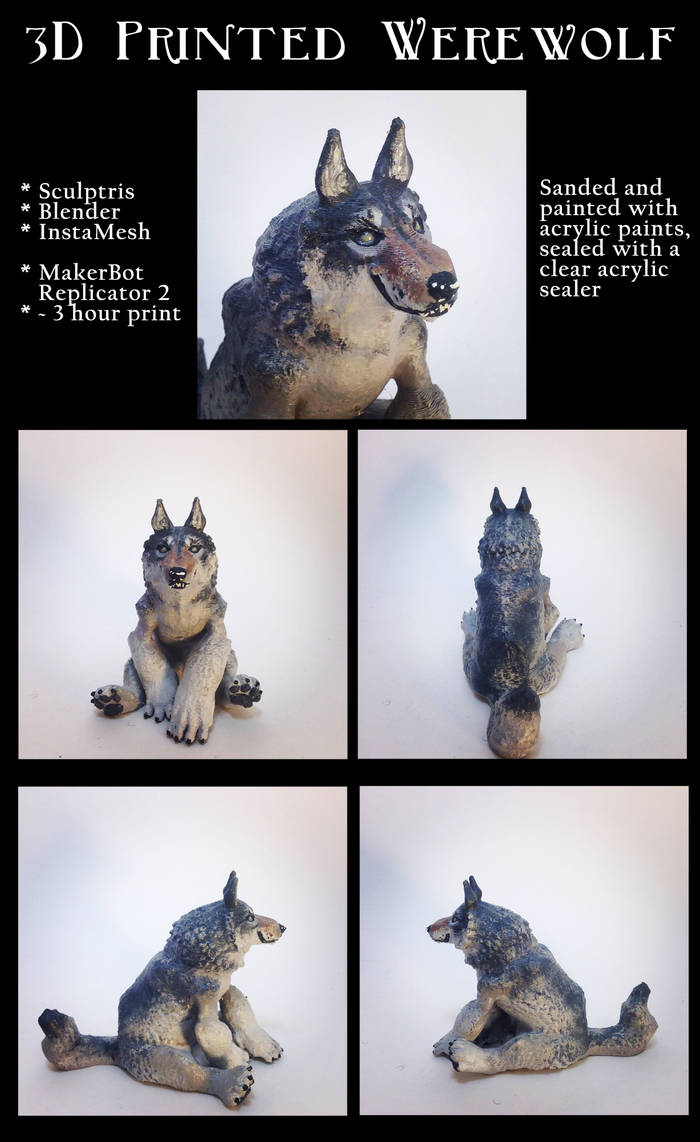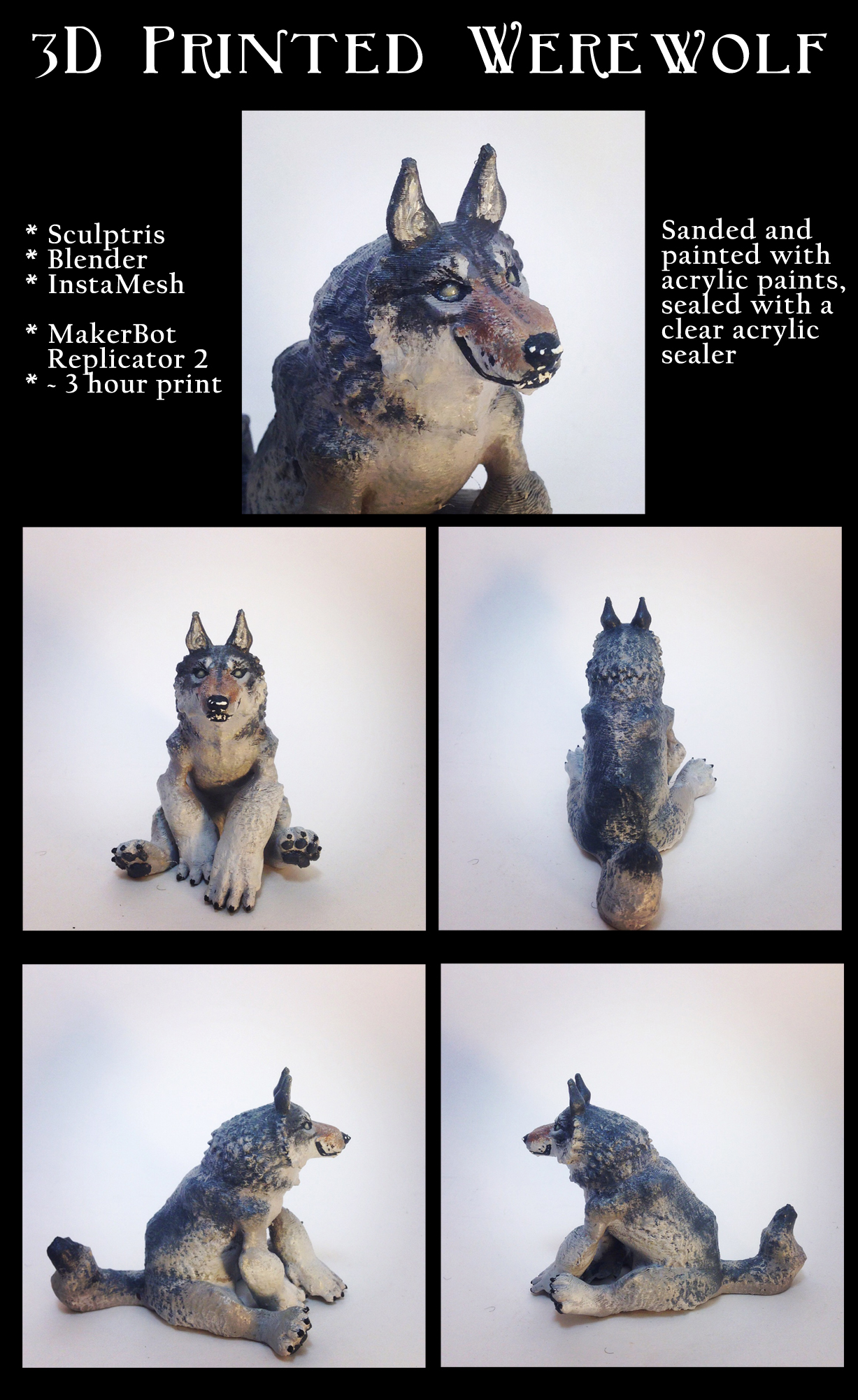 Watch
I couldn't leave my 3D print alone and just had to take it a step further and paint him!
So here's the final version of (one of) my 3D printed werewolves - although I'm sure that I'll be printing and painting many more to come!
For those interested in all the technical stuff:
He was initially sculpted in Sculptris, then pulled into InstaMesh to make the model a little easier for the printing program to manage. After that I pulled him into Blender to refine details such as the fur and textures, as well as to make sure he was stable for printing. He was printed on a MakerBot Replicator 2, on a low quality with only about .3mm of detail and 50% infill, but with 2 shells so that the sanding process wouldn't wear down all of the details I spent so much time on. The print itself took about 3 hours, which felt like an eternity!
He's about 4 1/2 inches tall, and almost just as long from the tip of his toes to the tip of his tail. I'm pretty proud of how his face turned out, especially considering how much time I spent on modeling each of his individual teeth (which was later destroyed by InstaMesh - but sometimes you have to learn to cut your losses.)
After that, I sanded him down - mostly sanding the areas where the supports connected to the model. After sanding, I primed him, then painted him, which was especially fun because it gave me a chance to bring back some of the details of his mouth and face.
And after that I stared for him for a few hours, basking in his toothy glory!
Want one of your own? I'd be happy to make one! Just shoot me a PM and we can discuss details