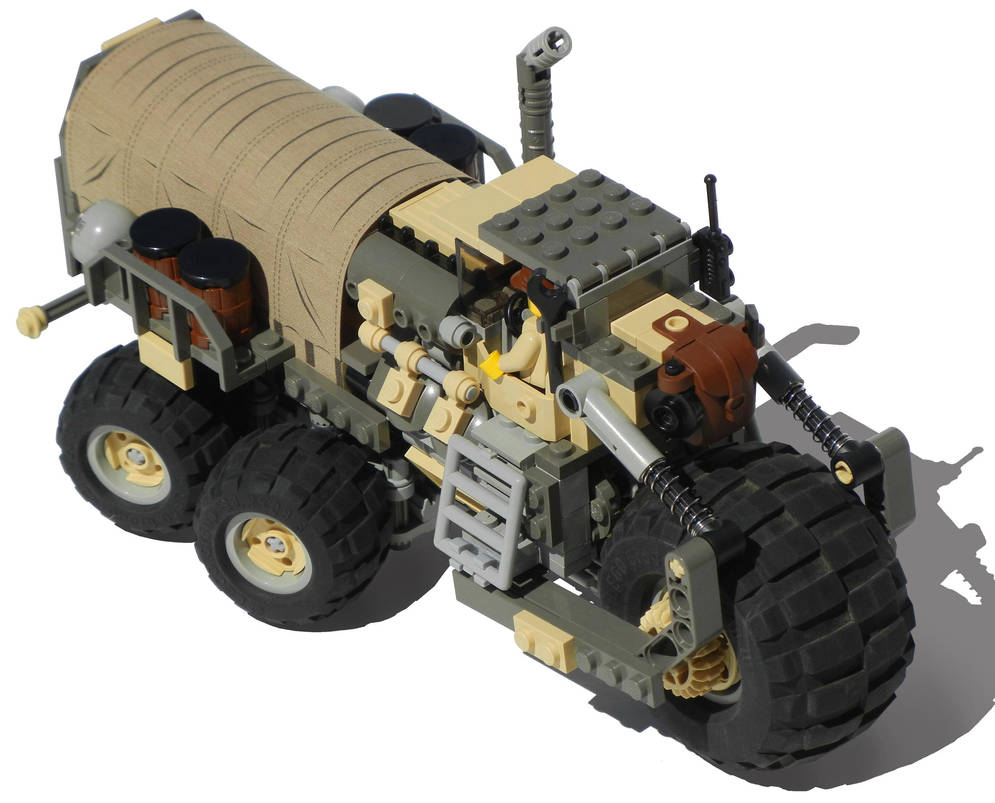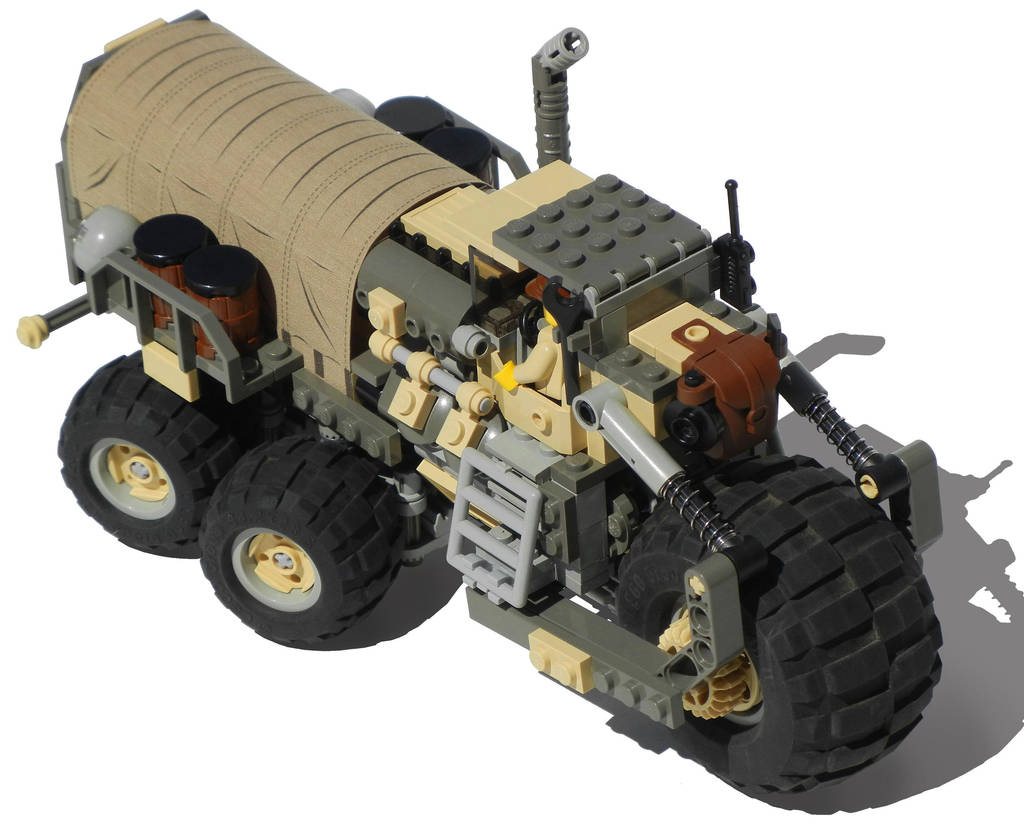 One of the largest and most powerful auto trucks of the Northern Border Conflict, shown here in a desert paint scheme. Its layout involved the driver's cab positioned above the enormous engine, which was situated between the cargo area and the large rear wheel. In addition to supply transport, it was commonly used as an infantry troop carrier or unarmored gun platform.

Play Features:

-Twin steering in frontal axles
-Pistons pump when rear wheel turns
-Rear wheel shock absorbers
-Hinged cab roof
-Pivoting embarkation ladders
-Hinged engine heads
-Hinged engine access panels
-Bonnet reveals motor details

your use of large knobby wheels, train aesthetics and light dieselpunk world building really help this series set itself apart from all other mocs i encounter.
Reply

But how does one access the rucksack above the back wheel?
Reply

Climbing to it once the truck is no longer in motion? I dunno- sometimes there just has to be a rucksack.
Reply