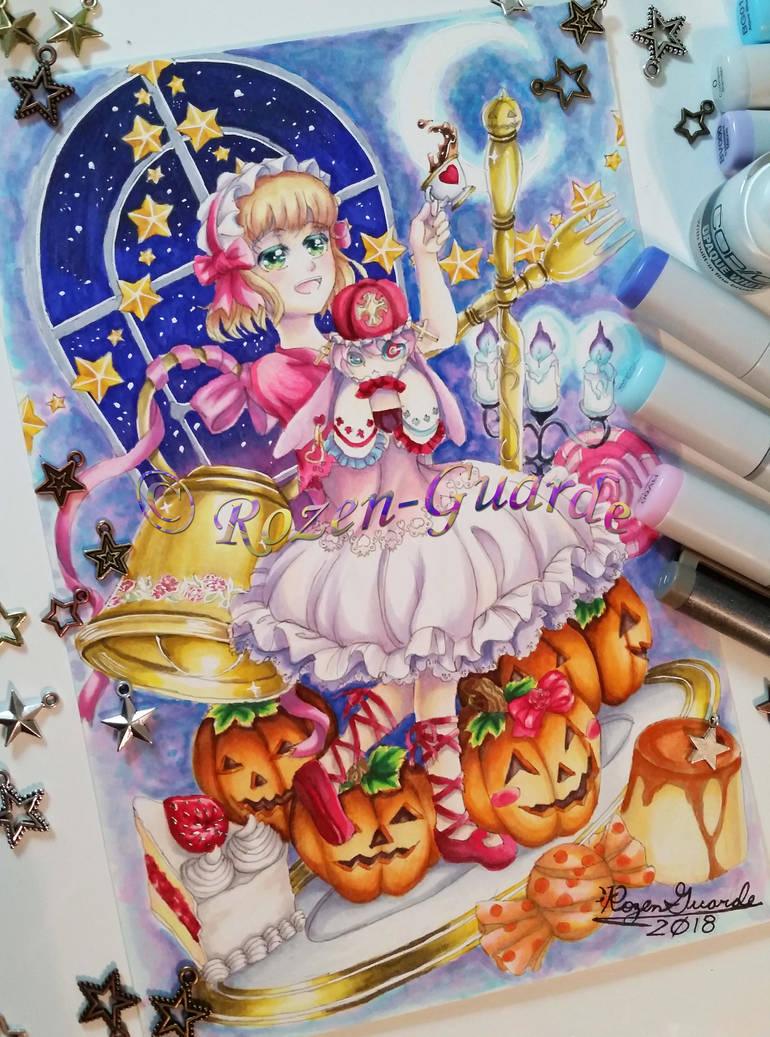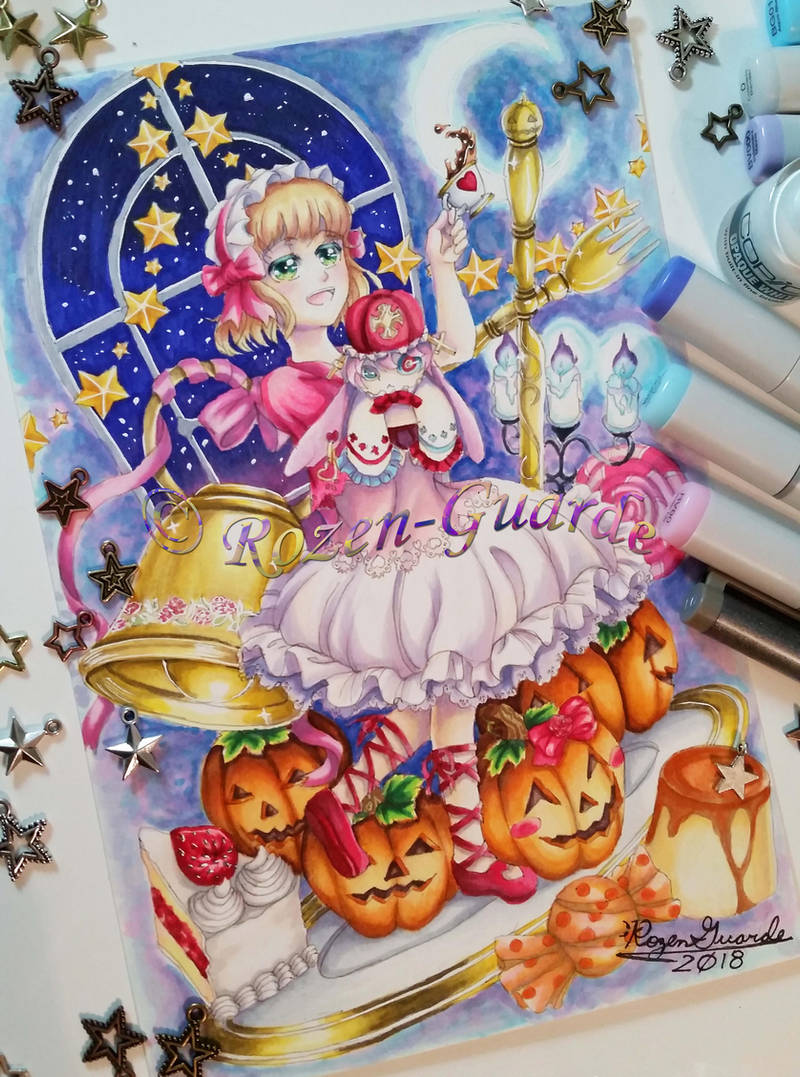 Hello everyone! Oh boy, I took my time on this piece. I wanted to make it look good, so every place of color and detail was thought out. This was supposed to be the Fanart Friday for the month of October, but I know I missed that deadline thanks to me deciding to take my time on this

So, this is a fanart piece of Fleta from the Indie Horror game Pocket Mirror. I loved that game, and I loved the story, the characters, and the whole idea behind what's going on. I won't spoil the game, but basically I wanted for the longest of times to make a fanart piece of Pocket Mirror. So here is one of the characters, Fleta. I hope everyone else likes this and I will now need to get to work on a fanart piece for the month of November

And oh man, I don't recommend it, but the watercolor paper was murder on my markers. It soaks up ink like no tomorrow. Only reason why I chose watercolor paper, is because the blending capabilities are far better than marker paper. You just better be prepared to shell out some money on refills fast. Thank God I have a job to help pay for that XD Anyway, enjoy!

Disclaimer:
I do not own any of the work, characters, creations or anything by PM/Astralshift Development Team.
All content is rightly owned by Astralshift. I just created the fanart piece above.
Please support the original creators/authors/game developers.

Materials used:
Watercolor Paper (Canson Cold press 140 lb)
Markers (Copic)
White out (Copic Opaque white)
Colored Pencils on skin (Luminance colored pencils)

Wow! This is amazing!

Reply

Reply

Oh wow! It's so detailed, no wonder it took you a while! Worth the wait!

I've never heard or played Pocket Mirror, but by the looks of this character it doesn't look like a scary horror game. XD
Great job on this!

Reply

Thanks~

Glad you like it! Surprisingly enough, this is just misleading. Trust me, when you either play or watch the game, this character becomes terrifying. It's like a sugar coated topping, this picture, the real horror is seen in the game as you watch how your main character interacts with these characters, including Fleta. If you don't have time to play, I suggest you give it a watch. I watched ManlyBadassHero play the game, and he's a pretty good gamer. You can always put it up in the background. But yeah, it's a horror game, I assure you, and a nicely made one too.
Happy to hear you enjoyed the picture and that it was worth the wait

Reply