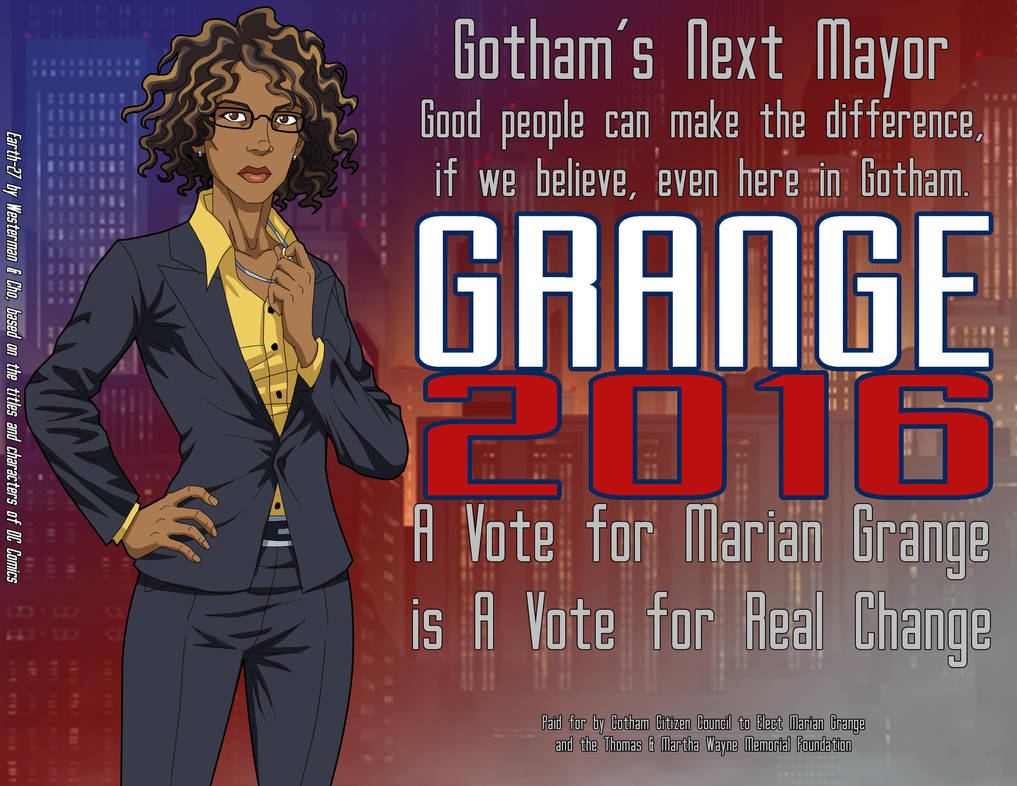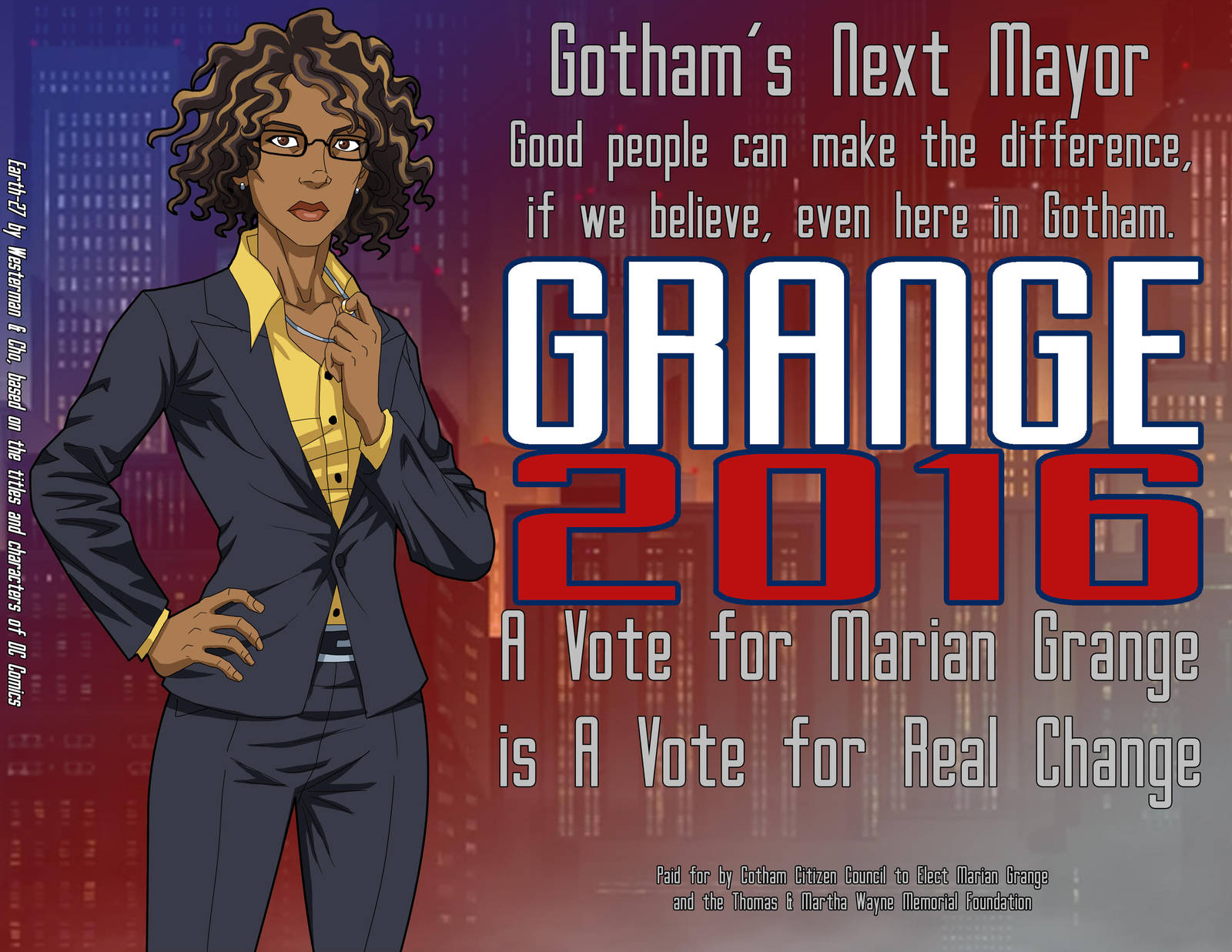 Watch
Earth-27 by Westerman and Cho, based on works of DC Comics
Cast your vote for Gotham Mayor on Nov 8!
Character Art by
phil-cho
CANDIDATE'S PLATFORM
If elected, Marian Grange has promised to make significant reforms in Gotham's infrastructure.

Grange has said that she supports Jason Bard as her choice for GCPD Commissioner

Grange intends to seek the termination of Jeremiah Arkham as the Administrator of Arkham Asylum, planning to install a local hero cop as his replacement.

CANDIDATE'S CAMPAIGN CONTRIBUTORS
The Gotham Citizen Council
Thomas and Martha Wayne Memorial Foundation
CANDIDATE'S ENDORSEMENTS
Bruce Wayne
Vicki Vale