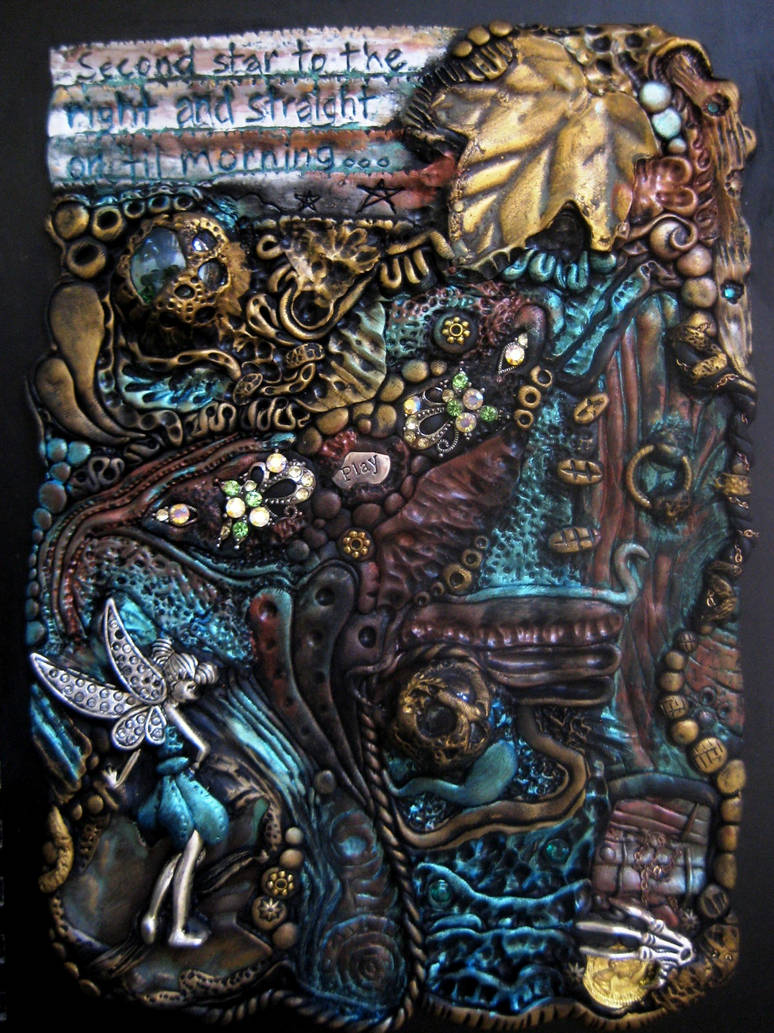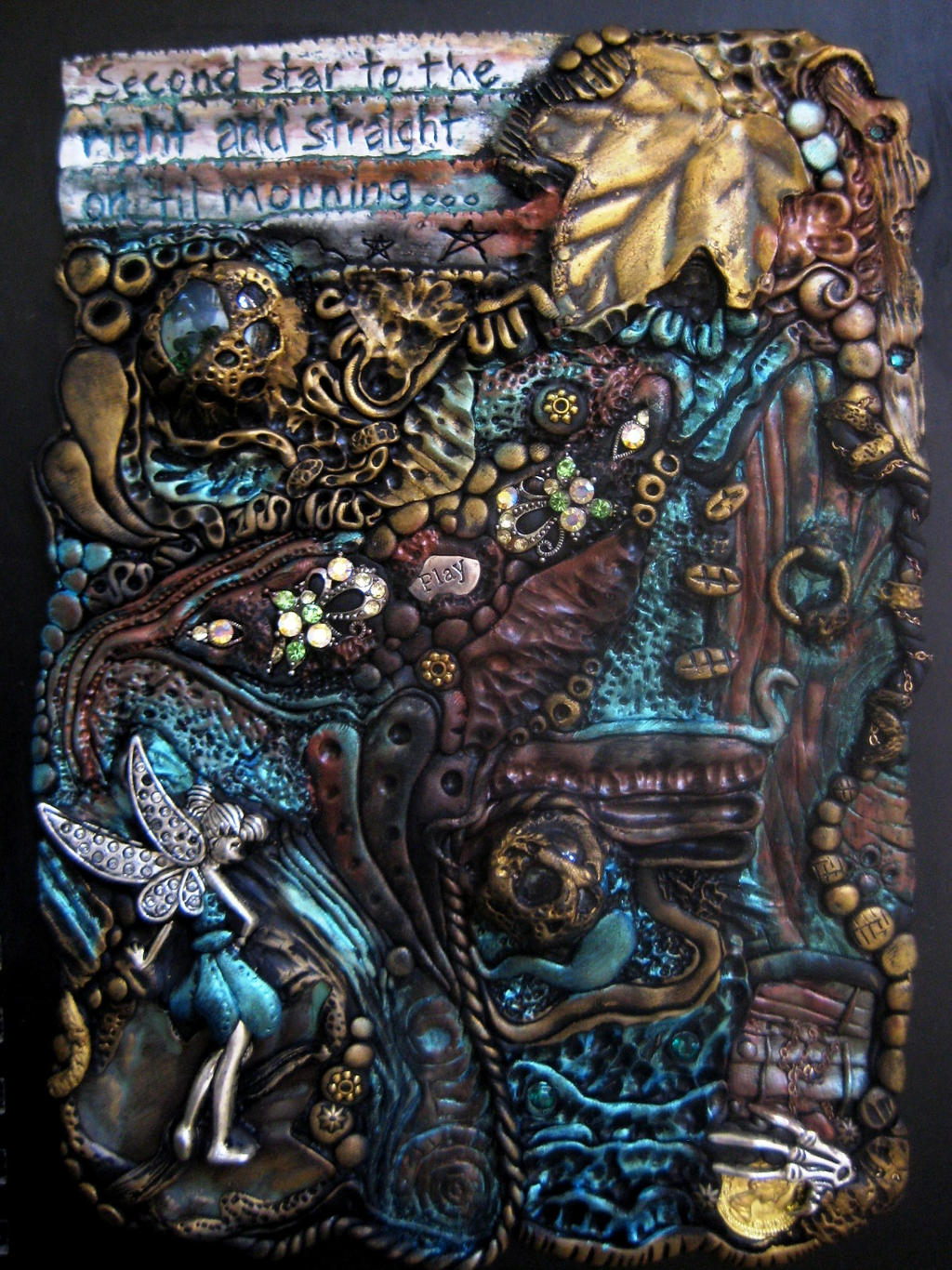 Inspired by the classic fairytale of Peter Pan, this one of a kind journal captures the adventure and childlike spirit of Neverland!
I've decorated a spiral bound notebook with a unique polymer clay design featuring Tinkerbell nestled amongst the leaves, a pirate treasure chest, and the famous directions "Second star to the right and straight on 'til morning".
The cover has been made from polymer clay and decorated with various metallic powders and waxes. Embedded in the clay are various found items... upcycled earrings, a metal Tinkerbell, glass wishing stones, gold chain and a silver skeletons hand.
For this and more like it, check out my Etsy store here:
www.etsy.com/au/shop/RoyalKitn…
----------------------------------------------------------------
(c) Copyright 2014. All artworks are Copyright Protected by me. These images may not be downloaded, copied, linked to, or edited in any manner or form for use on any website, image gallery, clipart collection, printed product, or other derivative uses without express written permission from the artist.