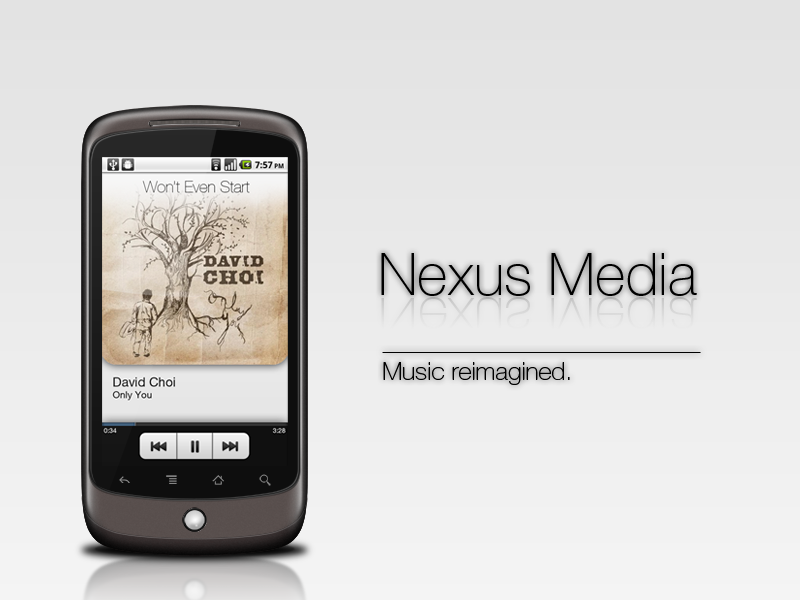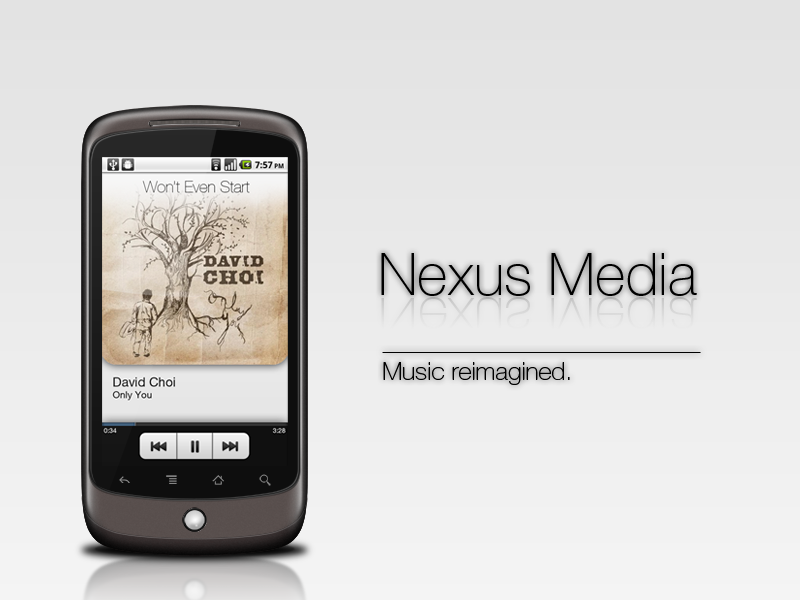 Watch
Full resolution mockup can be found
[here]
.
Android is a great phone OS, but the music application is seriously lacking in substance and interface design, so.. this happened. I hope to one day try to make this mockup a reality, but I'm not sure that would ever happen.
I actually did spent multiple hours on the interface, since -everything-, down to the little scrubber bar and playback icons, had to be drawn by me in photoshop (minus the album art of course).
Kudos to =
zandog
for his seriously amazing Nexus One render, which can be found
[here]
.
Lastly, I would like input, comments, and suggestions from anyone whom might look at this. My major gripe with the interface right now is that the song title at the top covers the album art. (Just so it's clear, the song is Won't Even Start, by David Choi from the album Only You)