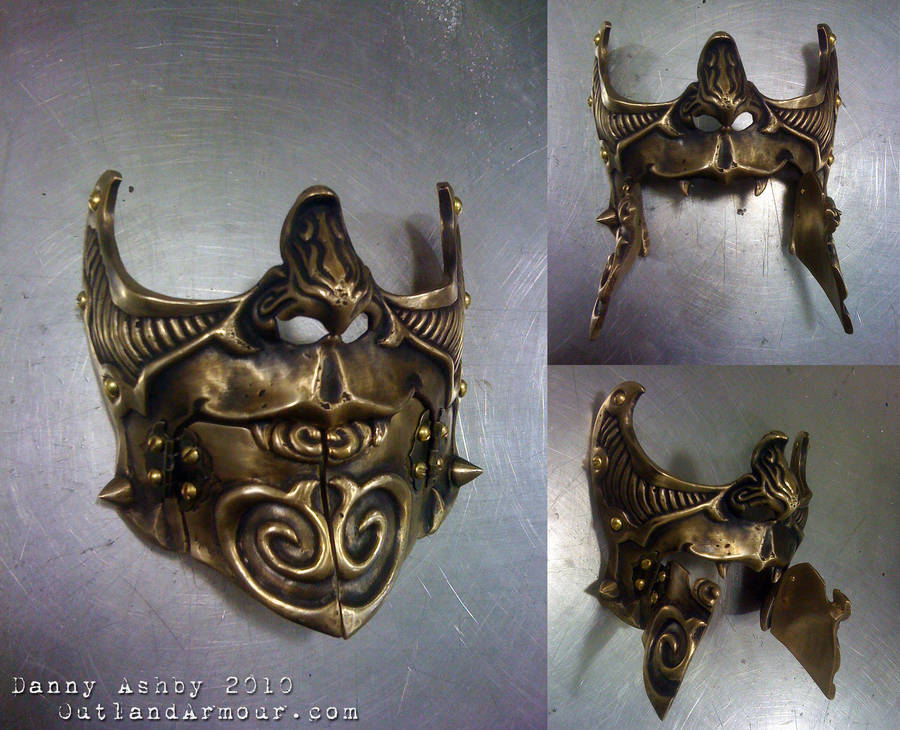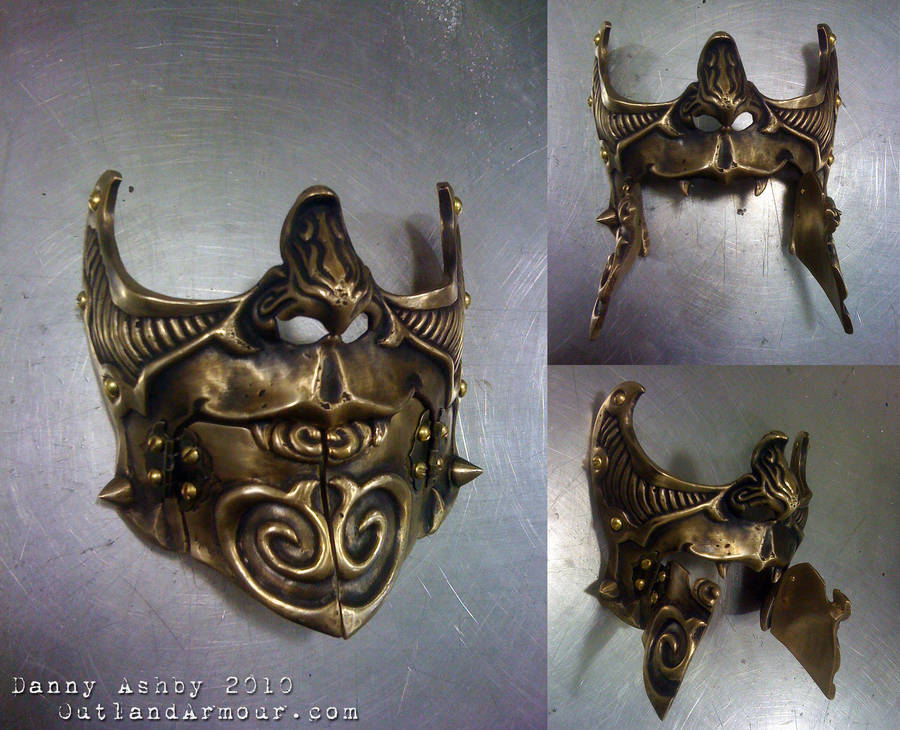 Cast bronze armour mask with opening lower jaw hatch and brass bolts and hinges. Treated with a liver of sulfur patina. When the lower jaw opens to facilitate drinking, smoking, or speaking, the fangs are revealed which previously appeared to be part of the lips. The fangs also function as clasps that hold the hatch closed.

The design is inspired by samurai armour masks and Venetian Carnival masks with a steampunk aesthetic.

I sculpted onto a plaster cast of my face in Roma Plastilina, molded it in rubber, cast it in wax, and then dipped the wax in a silica slurry shell mold. I then cut open the bottom of the shell mold and fired it in a furnace, to first melt out the wax, and then to fire it into a ceramic like density which is very resistant to extremely high temperatures. My foundry class then filled the mold with molten bronze (a task which takes a team of many people). Then once it cooled down, I set to work smashing off the shell with a hammer and chisel and sawing off the gates which allow the bronze to flow into the mold. Then I sand blasted it and cleaned it up further using a bench grinder and a dremel tool. After that, I polished the surface with a variety of sand papers and steel wool to achieve a smooth surface. Next I drilled and tapped the holes for the bolts to secure the straps and hinges. Then I applied the patina, which involved heating the mask with a propane torch, then spraying on the liver of sulfur in layers, applying the torch until it was a solid black. I then buffed the highlights back out with a scotch rite pad and steel wool.

The project took me three months to finish, though admittedly I was working on 8 other projects at the same time.
Daily Deviation
Given 2010-03-25