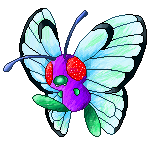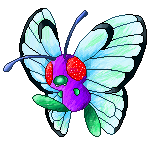 Watch
Wieder sieht man mal was so alles passieren kann,wenn man ein smettbo findet und es pixeln will,ich gebe zu ,die base is von

sie hat ziemlich gudde lines gemacht finde ich ,ja wirklich oh ja



You see there new nice pixel art of me ,yes you like butterfree as pixel art?
do not hesititate to ask how some pixel art is done here,I could make a tutorial but this will make some cry with good sentences you see it will need less time than normal pixel art .
the base is from

which has good ones yes really!!!
Smettbo belongs to Nintendo C 1996