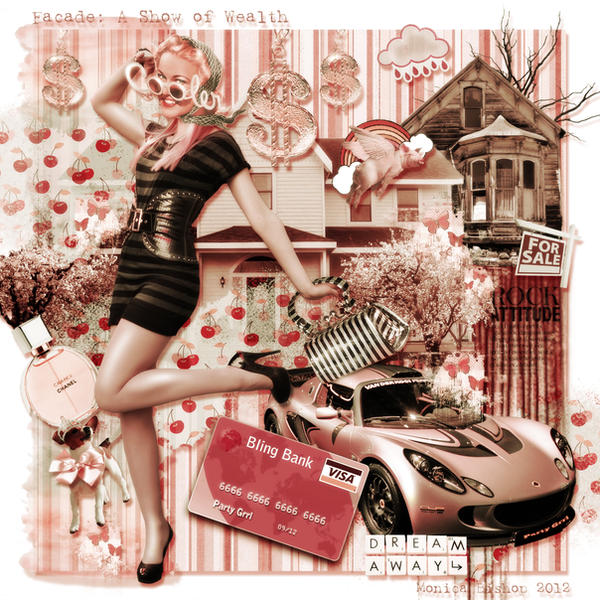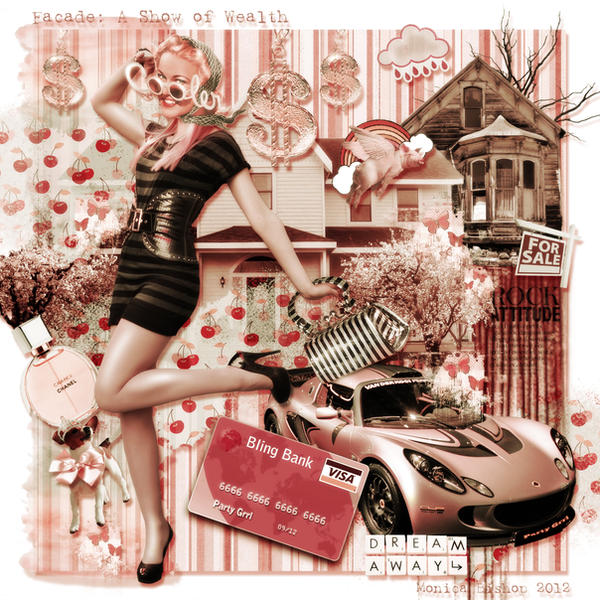 Watch
I wasn't sure whether or not I should upload this piece since it's so different to what I'd normally do. Not that I don't upload whatever I like, but this isn't the style/ type of art I would generally create. It was made for a university project. The brief was to make a "Cultural Portrait" photomontage, in the style of the Dada/ Surrealist artists. If you're interested, here's a link 
[link]
Of course, I had to put my own stamp on it, since I am not a great fan of either movement.

I have three more of these collages to do yet, so please be patient with me. Normal transmission will resume shortly.

My concept was inspired by something a friend told me way back in highschool. I was complaining about the state of the house I lived in, it being very run-down, and being a teenage girl, I was a more than a bit embarrassed by it, my friends all being from fairly affluent families. Now the girl I was talking to lived in a similarly dilapidated house, but unlike myself and my family, she wore only designer label clothing, ate in the best restaurants and had a flashy car etc.. Her reply to my griping was that people only see your house if you invite them there- you let them see only what you want them to see. So, no-one but me saw the state of the house she and her family lived in, and probably only because she knew mine wasn't any better. I should add that I didn't agree with her philosophy (which was no doubt borrowed from her parents) then, and I still don't.
N.B. Stockists:
this work
will not
be uploaded offsite. The only person, besides other members of dA, who'll see this will be my lecturer.
Stock Credits:
Model: *
FlexDreams
[link]
~
fahrmboy-stock
[link]
Tiara: ~
Dori-Stock
[link]
Distressed Brushes: *
redheadstock
[link]
Several Items from !
SeptdesNovembre
[link]
[link]
[link]
~
OhsheisGaga
[link]
[link]
Wallpaper: ~
laurengee
[link]
Credit Card: ~
ekwo
[link]
Dog: =
Tigg-stock
[link]
Car: ~
BlokkStox
[link]
Handbag: ~
An-Unsure-Stock
[link]
(~
An-Unsure-Thing
) New House: ~
epiphany-stock
[link]
Old House: =
FairieGoodMother
[link]
Dollar signs: ~
gimmerockstuff
[link]
Pig: ~
SiwonChoi
[link]
Dead Tree: ~
gd08
[link]


All images on this site under the name "RottenRagamuffin", "RottenRagamuffins" & "Monica Bishop" are original works of art and are protected by copyright law. They may not be used, reproduced, distributed, resold, exhibited, downloaded or manipulated for personal or commercial reasons without my express permission. You may not remove my name and copyright.

© RottenRagamuffin 2010-2012. All Rights Reserved.
Kindly featured by: