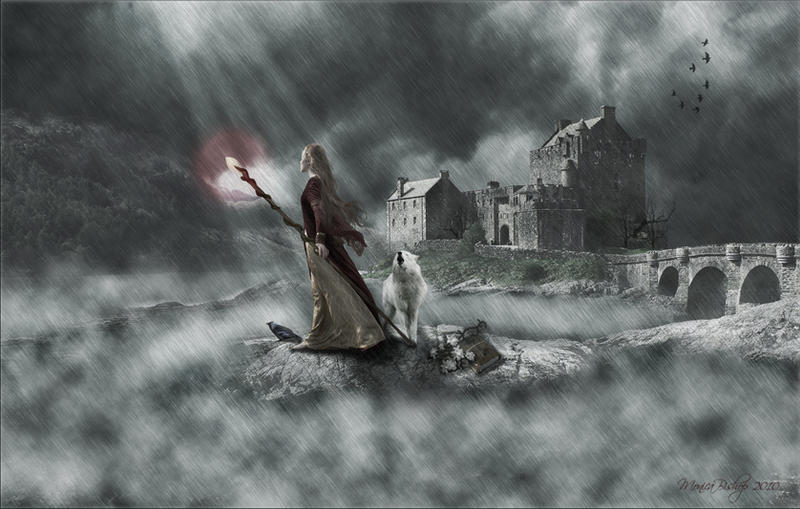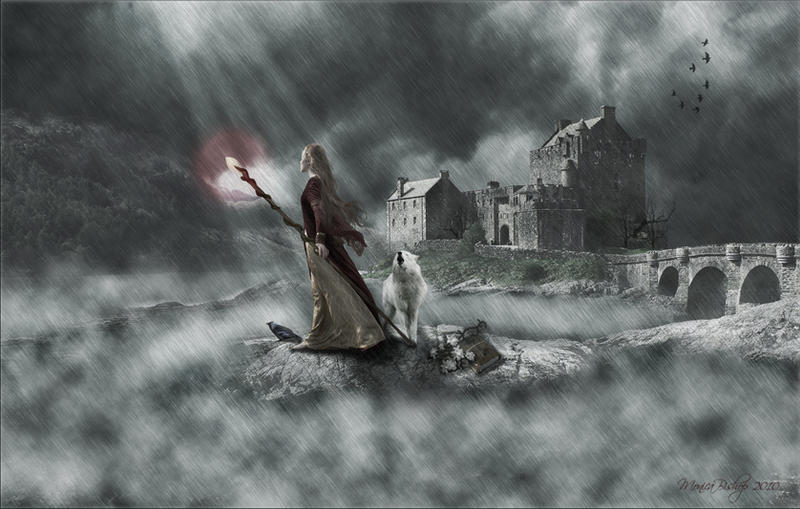 Watch
Cailleach Bheur- the Weather Witch
"Winter howls and wind does moan
With Cailleach's staff frost is sown." -Richard de Graeme (excerpt from his poem "Winter's Grief").
In Scottish mythology, one of the names she is known by is Cailleach Bheur. She is the Weather Witch- known as the bearer of storms and the bringer of cold and frost. I have used some artistic licence in this image- she is known to appear most often as an old crone- but she must have been youthful once, right? Cailleach Bheur is known to always carry with her a wooden staff, and has a strong association with wolves and oak branches.
The background image of Eilean Donan Castle is mine, from a photograph I took on the shores of Loch Duich, Scotland. It is now available as a stock image from my stock account

All other images and textures are my own, with the exception of:
Model:

Wolf:

Grimoire:

Branch:

Apple Blossoms:

Staff:

Flying birds and trees:



All images on this site under the name "RottenRagamuffins" are original works of art and are protected by copyright law. They may not be used, reproduced, distributed, resold, exhibited, downloaded or manipulated for personal or commercial reasons without my express permission. You may not remove my name and copyright.
© RottenRagamuffins - All Rights Reserved.