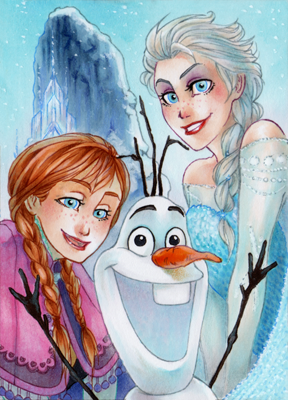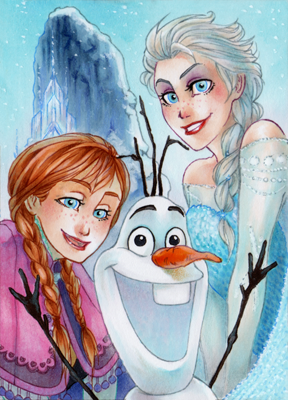 Watch
Last card of my Disney-project. I am very satisfied with the coloration (one of my main issues).

Have to say this is rather magical indeed! Is Frozen any good?
Reply

It's a typical Disney movie - some hate it, some like it. XD I liked it - but for me, Olaf is the hero of the whole movie!
Reply

fleißig am hochladen?

gefällt mir gut, besonders der eisfelsen im hintergrund
Reply

Na ja, den Rest der Disney-Karten. Die meisten mag ich inzwischen schon nicht mehr so sehr - man sieht nach ein paar Tagen oder spätestens Wochen dann doch plötzlich all die vielen Fehler, die sich eingeschlichen haben. Ich frage mich immer, wie ich die beim Zeichen und Colorieren übersehen konnte (Betriebsblindheit?). XD
Reply